In a unique transdisciplinary project, grade 9 students showed care towards our community's well-being through art.
As we are all aware, this year has been a unique challenge for all of us. In a show of care and empathy towards the well-being of our community members, Grade 9 teachers and students worked together to create meaningful artworks.
In a very special event for Upper School, students focused on using their expressive skills in the arts subjects – Drama, Music, Visual Arts, and Media, to make a positive change in the community.
As part of a Service as Action and curricular learning project, the grade 9 art classes worked to create artworks of many types and forms. Their efforts culminated in a week-long celebration where they confidently presented in front of school members of all ages.
Drama Performance
Grade 9 Drama students presented an interactive theatre piece to Grade 5 students about respect and inclusivity.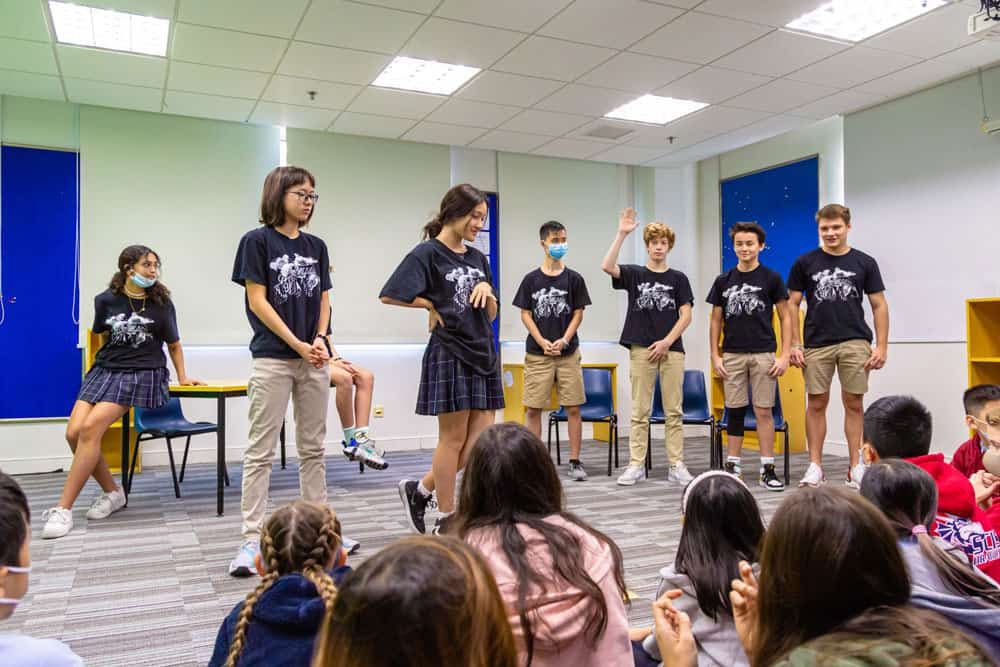 Music Performance
Four groups of Grade 9 Music students performed music in the outdoor courtyard planned and prepared with the intention of caring for the Grade 6 students at SCIS.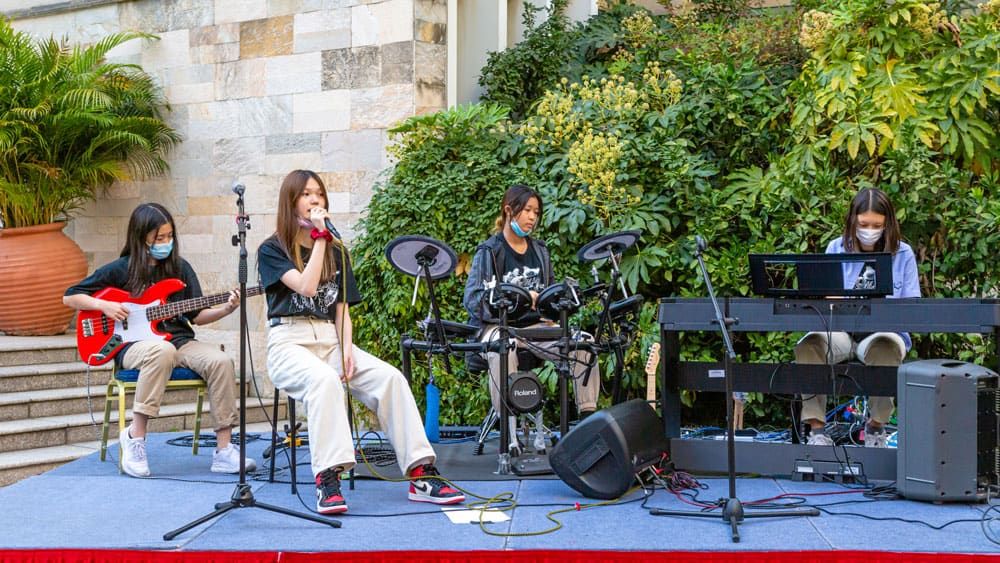 Visual Arts Exhibition
Small groups of Grade 9 Visual Arts students have created artwork with the intention of caring for individual members of the SCIS community.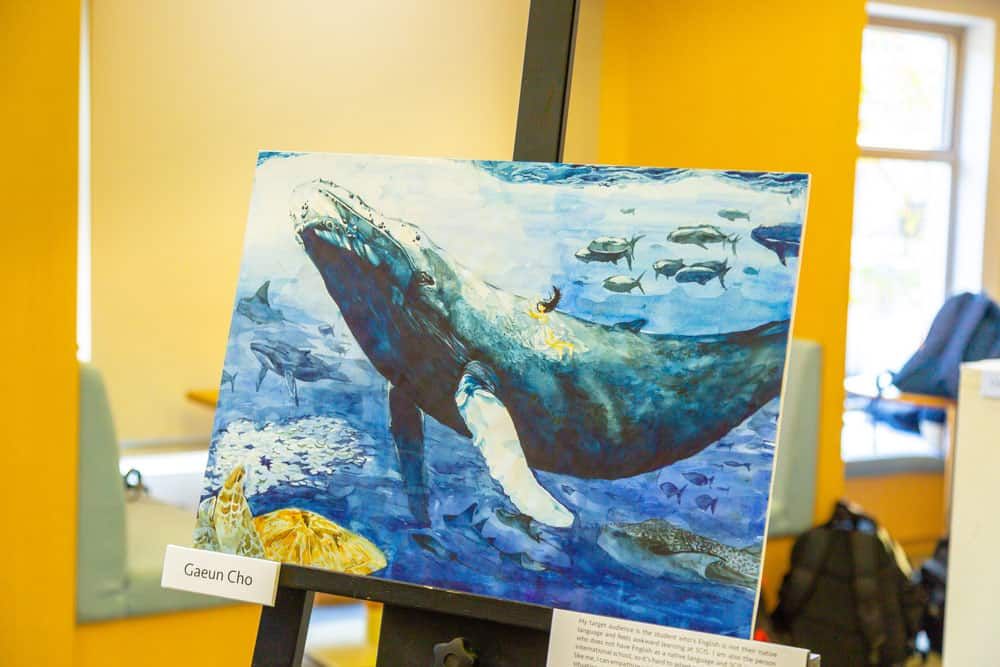 Media Poster Exhibition
Individual G9 Media students have created posters aimed at caring for SCIS Lower School students.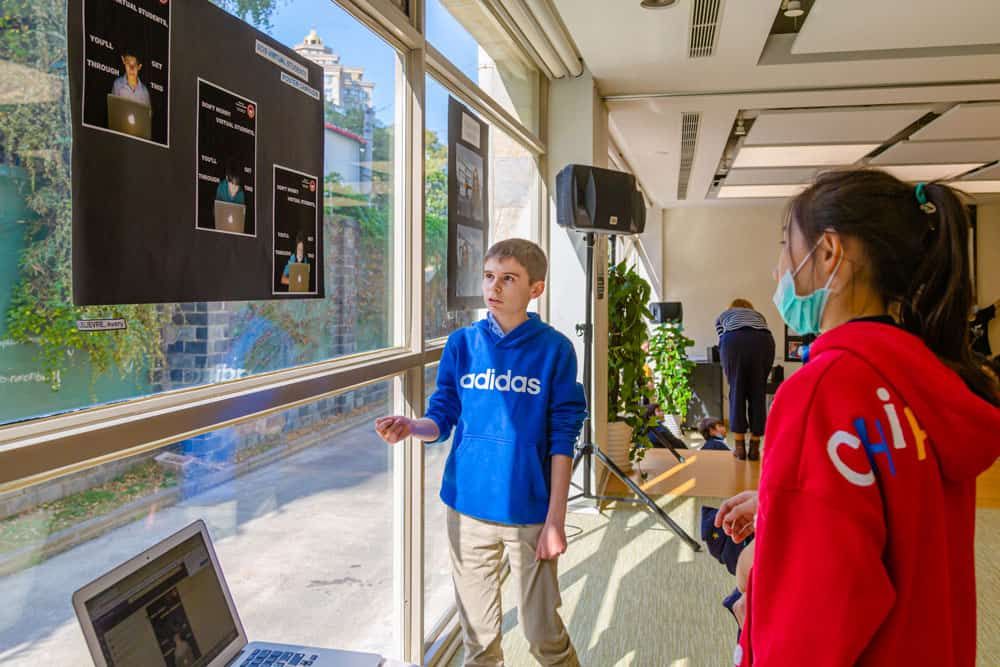 Throughout the year, students have unique chances to engage in service experiences as part of the "Service as Action' component of the Middle Years Programme (MYP). In the MYP, students build authentic connections between what they learn in the classroom and what they encounter in the community.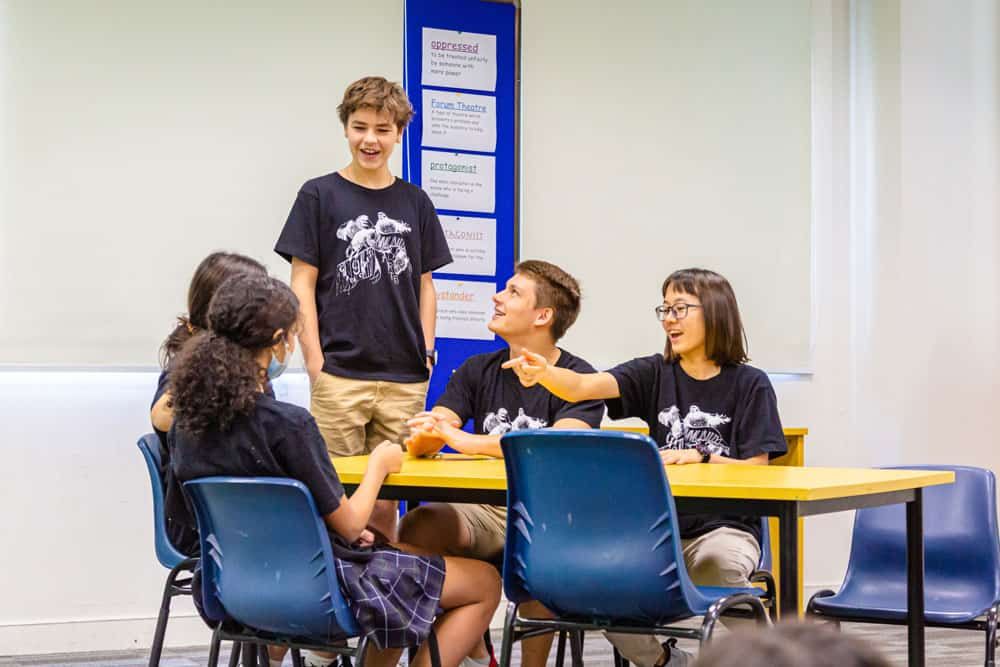 Certainly, this is not the only service opportunity at SCIS and both teachers and students will continue applying our learning to the issues in our community to make positive change. For now, taking this opportunity, we would like to congratulate and thank grade 9 for their hard work and for demonstrating many IB learner profile attributes through their actions.