Students at The American International School · Vienna have new friends: they live 6,800 kilometers away in Zambia, where they attend the Mukwashi Trust School. Don't worry, the distance is not keeping the new friends apart, but drawing them together. Like cross-continental pen pals, students at both schools are learning about life in a different part of the world.
This spring, an AIS delegation travelled to Zambia to visit Mukwashi, bringing much-needed supplies and teaching materials. A few weeks later, leaders from Mukwashi came to AIS in Vienna. The visits followed a multi-year campaign at AIS to raise awareness and funds for Mukwashi. Now, what began as a cultural exchange is a true partnership that is creating opportunities for both communities to learn more about each other, and deepen their global awareness.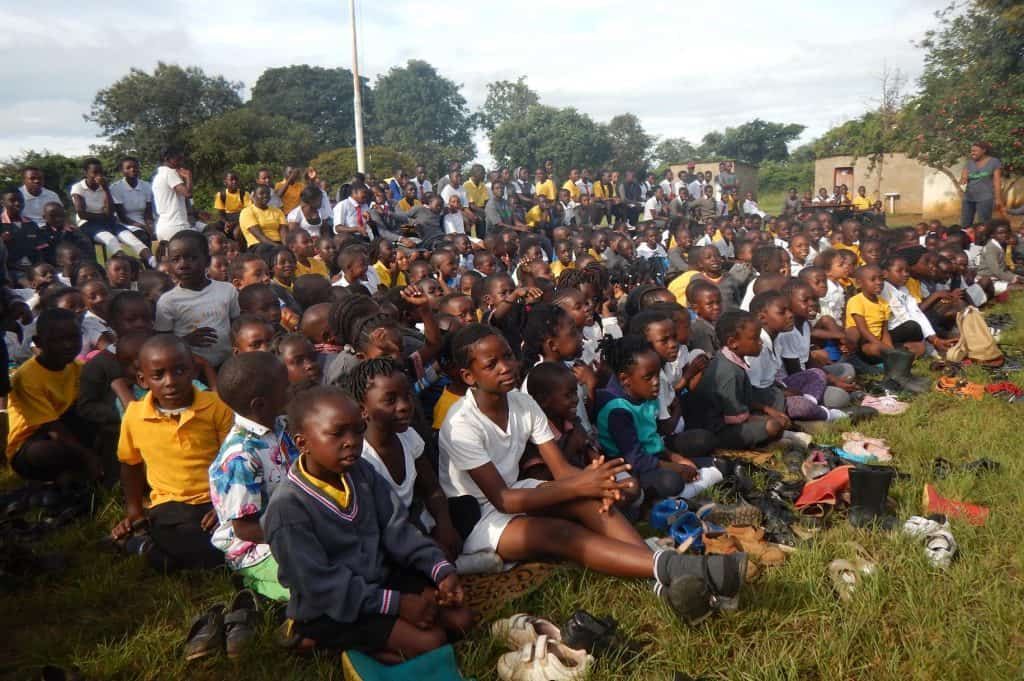 "AIS, like so many other international schools, has a mission statement that calls on our students to be part of a caring and inclusive community that seeks to foster respect within our world. The growing bridge between our schools gives us the chance to practice what we preach and make this statement authentic for our students," says AIS teacher Nicole Forbes Wagner, who visited Mukwashi in February with a team of AIS teachers, bringing sports equipment and educational materials in their carry-on baggage. In Zambia, the AIS teachers worked with Mukwashi students, leading math games, science-technology challenges, and hosting read-alouds. Most importantly, AIS teachers observed their counterparts, sharing observations and bringing greetings from far-away friends.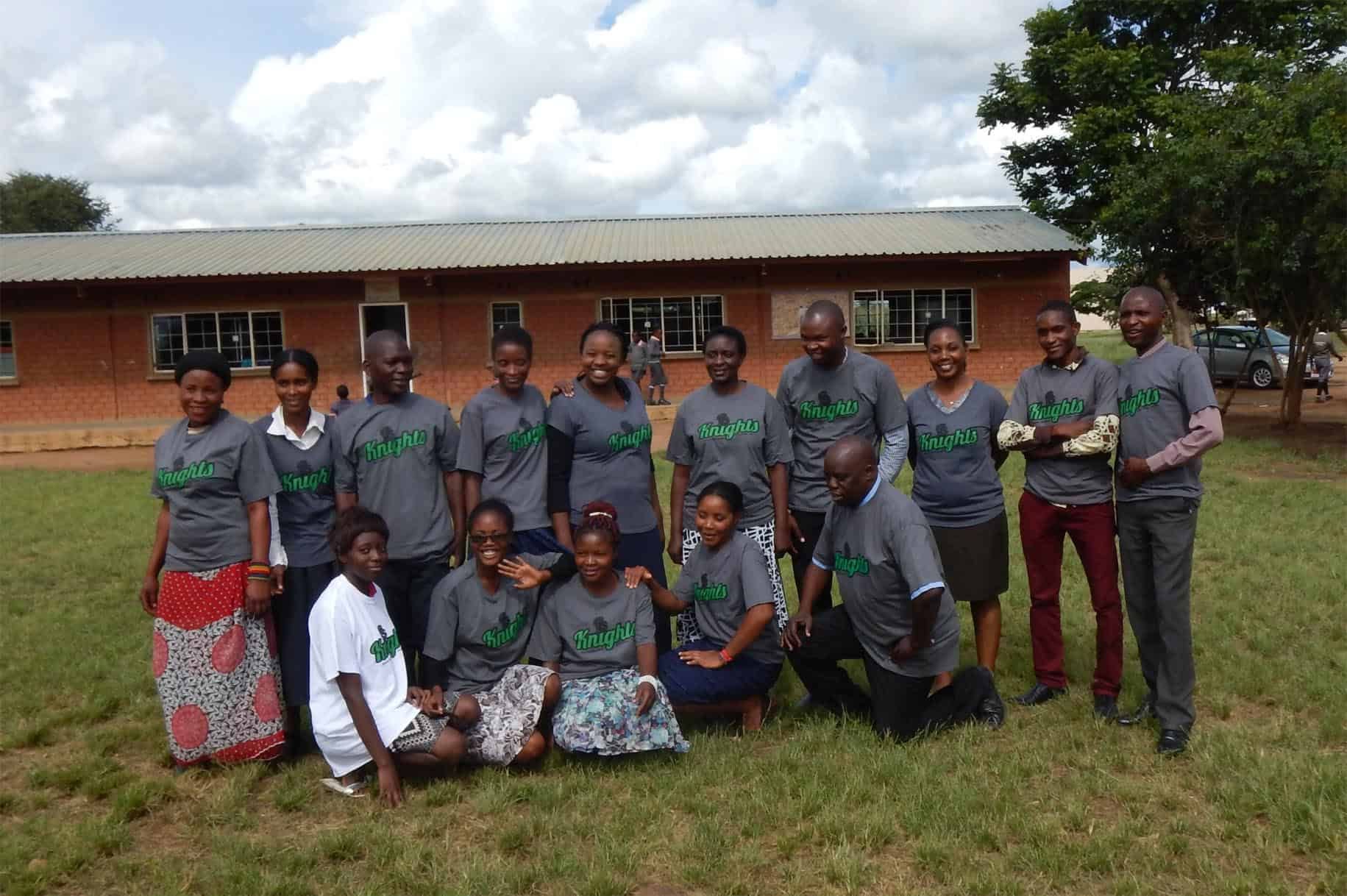 "Your teachers and students worked together and brought a lot of resources," says Mukwashi Director Judah Sikamikami. "They really revived the school," says Mulemba Sakuwaha, head teacher at Mukwashi. Money raised by AIS students will go to purchase a school Wifi connection. "Now, for the first time, you will be able to browse the Internet," says Siamikami.
We have kids now that come to school and don't want to go homeMulemba Sakuwaha, head teacher at Mukwashi
The visit from AIS teachers proved to be a life-changing event for some Mukwashi children. "We have kids now that come to school and don't want to go home," says Sakuwaha. Her students love the new math games from AIS so much that they only want to stay and learn, she says. AIS began its relationship with Mukwashi after a visit last year from singer/songwriter John Farrell, founder of the non-profit organization Bridges of Peace and Hope, who was helping the Zambian school. "When I talked about Mukwashi here, your teachers and the student council said, 'We'd love to work with them,' " says Farrell. The Elementary School Student Council began raising funds, organizing a bake sale, fun run, family sing-along and two Movie4Mukwashi nights. These student-led fundraisers earned more than 8,000 Euro for Mukwashi.
What the school is doing right now is a big help, to have done important fundraising and help with materialsJohn Farrell, founder of the non-profit organisation Bridges of Peace and Hope
"Throughout the year we have done a lot of Student Council work and a lot of fundraisers. I am really happy we started this communication with Mukwashi. To me, it is crazy how much a little thing somebody thought about could become so big," says Mira Moiseyev, 5th grade student and AIS Student Council member.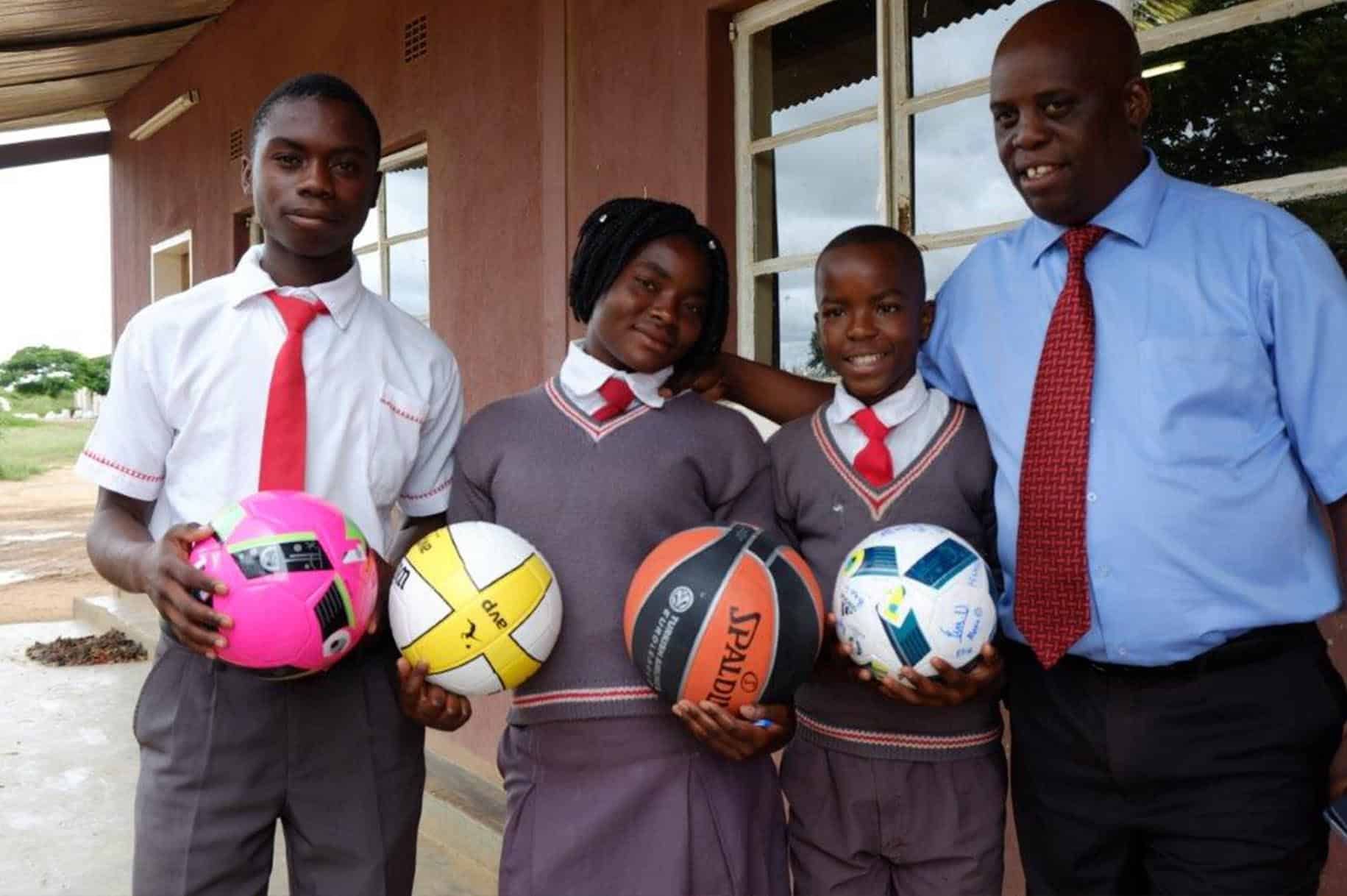 When teachers Judah Sikamikami and Mulemba Sakuwaha from Mukwashi came to AIS, students at AIS were thrilled to meet their African friends in person. After the three-day visit, teachers from both schools presented about their work building bridges between the schools during the CEESA professional teacher's conference in Sofia, Bulgaria. "What we learned from this exchange is that we have far more in common than we do apart," says Forbes Wagner. "I did not realize when I started just how much that we would gain as a school from our experiences with Mukwashi, and am now humbled by its power. We look forward to growing with them as we continue to build bridges together."
By Aubree G. Caunter