BISP students Je t'aime (Y8), Alisa (Y8),and First (Y11) , led by Mrs. Rosemary Reynolds joined students from schools around Thailand and abroad for the Bangkok International Choral Festival hosted by ISB on Friday 30 September and Saturday 1 October.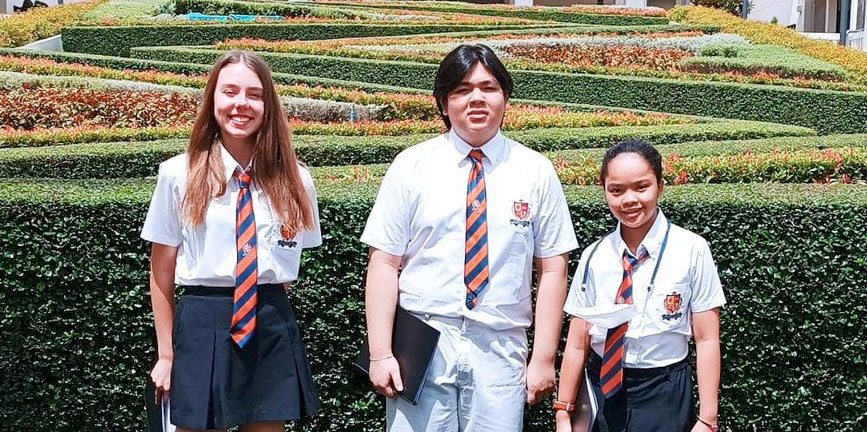 Throughout the weekend students participated in singing warm-ups, sectionals and choir rehearsals culminating in a concert on Saturday 1st October.
Dr. Elaine Choi
The concert was led by conductor Dr. Elaine Choi who contributes to Toronto's vibrant choral community as a conductor, educator, adjudicator, and collaborative pianist. She is the Director of Music at Timothy Eaton Memorial Church, Artistic Director of Pax Christi Chorale, founder and artistic director of Babεl, and the conductor of the University of Toronto Soprano/Alto Chorus. Dr. Choi is an advocate for Chinese Orchestral and Choral music. She was the conductor of the Toronto Chinese Orchestra from 2010-2017 and currently continues her connection as Guest Conductor and Educational Outreach Representative.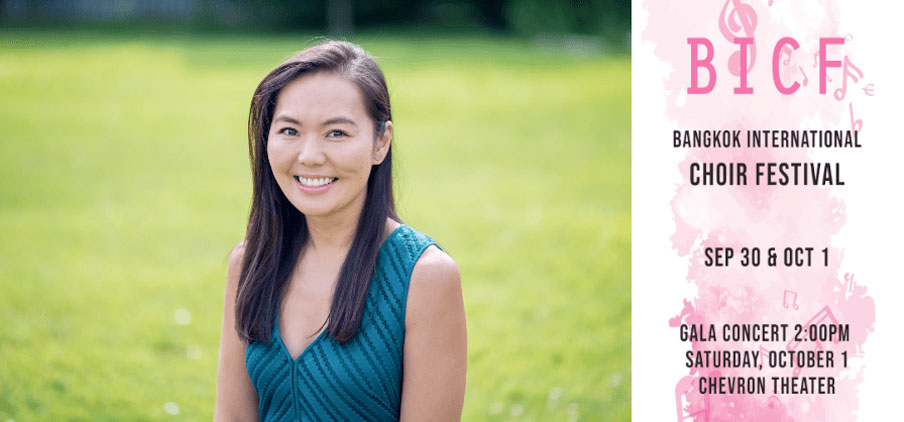 She holds a Doctor in Musical Arts and Master in Music Performance (Choral Conducting) degrees from the University of Toronto under the tutelage of Dr. Hilary Apfelstadt and Dr. Doreen Rao. Elaine is a four-time recipient of the Elmer Iseler Fellowship in Choral Conducting (2008, 2009, 2014, 2015) and a finalist in the Sir Ernest MacMillan Foundation Fellowship Award in Choral Conducting (2012). She's the 2018 recipient of the prestigious William and Waters graduating award.
Over 100 attendes
The concert was attended by over 100 people and was a wonderful occasion for performers and attendees alike. It was a great experience for the BISP students to be part of such a notable event and gave them exposure and an opportunity to connect with others that share their passion. The students enjoyed the diverse repertoire and it was wonderful to see Year 8 BISP student Alisa given the opportunity to introduce one of the pieces.