BIS Abu Dhabi are delighted to announce that the School has won the "Student Pathways to Continued & Higher Education" Award at the International Schools Awards 2021.
The prestigious annual International School Awards, which are hosted by ISC Research, recognise exceptional teaching and learning efforts from the best international schools around the world. This year, schools were recognised for their 'over and above' response to the challenges created by the pandemic.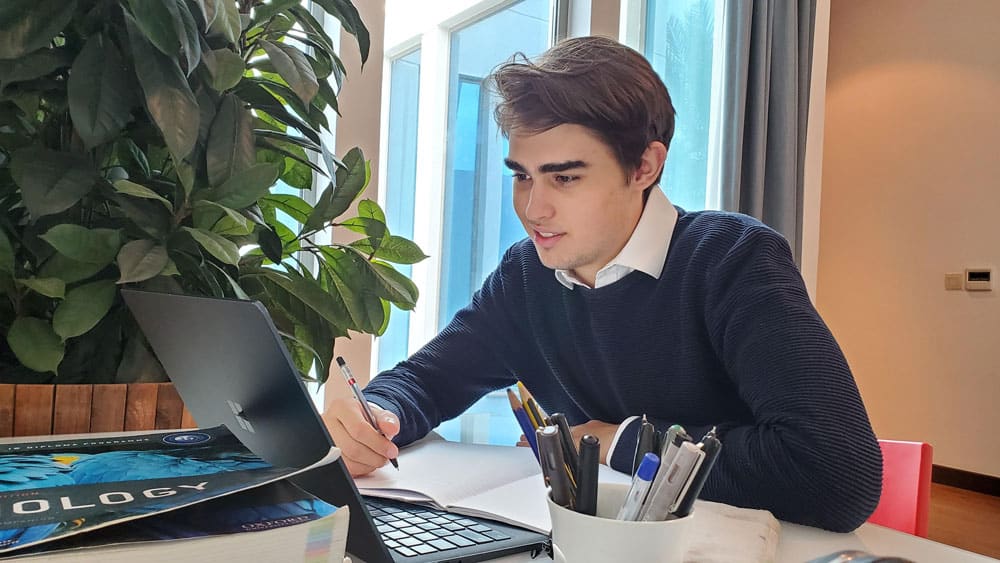 The Awards attracted 264 eligible nominations from international schools in 62 different countries including Zimbabwe, Transylvania, Panama, Guatemala and Nepal.
BIS Abu Dhabi won the "Student Pathways to Continued & Higher Education Award" for our bespoke pre-university programme implemented after campus closures earlier this year.
Following the cancellation of the summer IB examinations in March, BIS Abu Dhabi felt that we had a strong moral obligation to help better prepare university-bound students with additional formal learning. As such, staff at the school created our own mock university courses for Year 13 students to help prepare them for their first few weeks at university during this challenging time.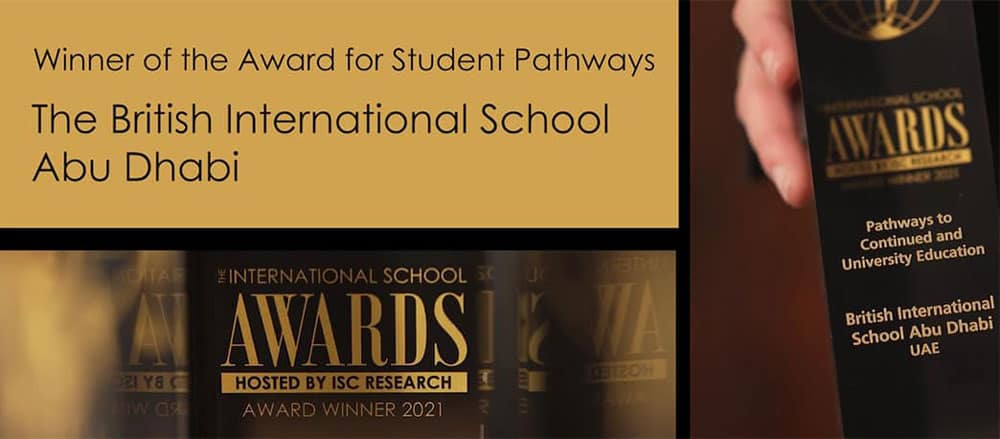 Chris Lowe, Head of Secondary at The British International School Abu Dhabi, said, "I am thrilled that we were able to maintain learning for our Year 13 students, as we did not want them to leave our care without being as well prepared for university life as they could possibly be. Using an online learning platform, students opted into one of six learning channels which related to the course that they would be following at university. A seventh 'channel' was run by tutors and counsellors to give pastoral advice about the challenges ahead.''
This award further enhances The British International School Abu Dhabi's reputation as one of the leading international schools in the world.