Sevillana Ettinger (SCIS Hongqiao '21) couldn't believe the news when she received a full scholarship ride to Boston University (BU), one of her top choices. Passionate about human behavior, she is gearing up to study psychology as part of BU's honors college. The program will allow her to continue learning in a similarly intimate and communal atmosphere that she has been used to at SCIS.
The multi-talented student is also a singer, having released her single titled "Salty Waters", a song dedicated to the refugees of the Syrian crisis. Moving forward, she hopes to continue to raise awareness around issues she is passionate about through singing and writing original music.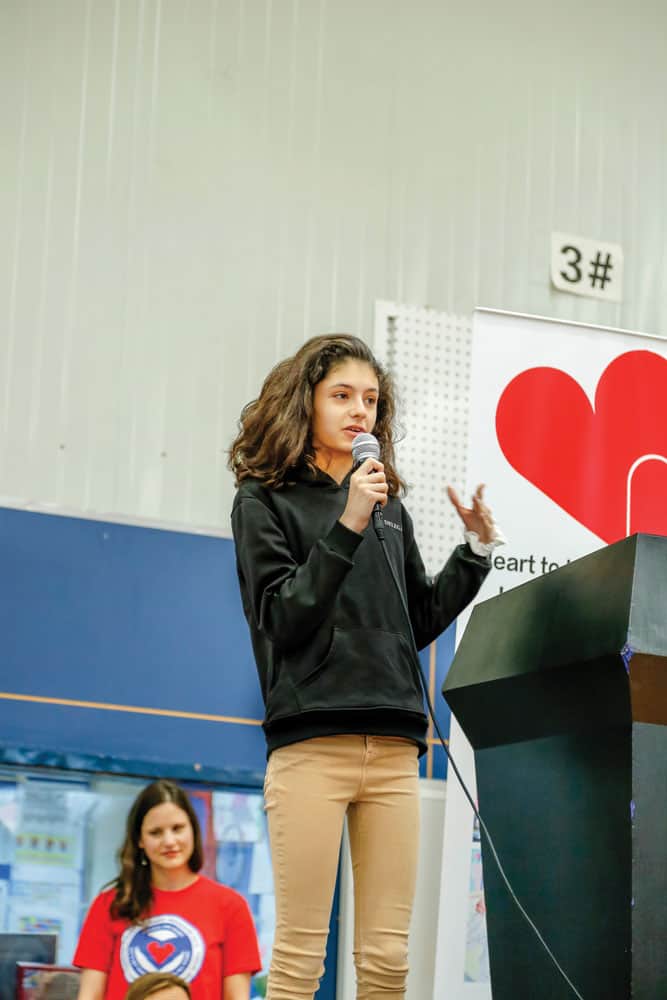 Firstly, can you tell us a little about yourself (Where are you from, how long have you been at SCIS, etc)?
Hi! I'm Sevillana, but most people call me Sevi. I was born in Alexandria, Virginia, and moved to Shanghai, China almost nine years ago. I live here with my dad and two younger brothers, Jaimey and Dylan, who are also students at SCIS. I'm a super curious person and truly enjoy learning, but I also love to sing and write original music.
Congratulations on getting accepted into Boston University. How did you react to the news?
I received my decision a couple of days before BU's official decision release. I was at home with my dad (who happened to be calling my grandma) when I suddenly received a surprise email from my college counselor telling me I got a full ride to BU! I couldn't believe it and started cheering with my dad and grandma on the phone. My dad then started crying and it got a little dramatic, because he's a dad, haha. It was a really crazy surprise, and I couldn't be more grateful.
Was B.U. your top choice? Did you apply anywhere else?
Actually, I never saw myself going to BU at the time since I had gotten into UCLA and UC Berkeley and was pretty set on committing to either of those. That said, receiving this massive award really pushed me to take BU's offer seriously. After careful research, I soon realized that BU was better suited for the educational experience I was looking for. Unlike the UC's, BU offers the perfect balance between small class sizes (allowing me to get to know my professors and advisors) whilst being an incredible research institution with tons of opportunities. They would also be paying my tuition for four years which was a huge plus!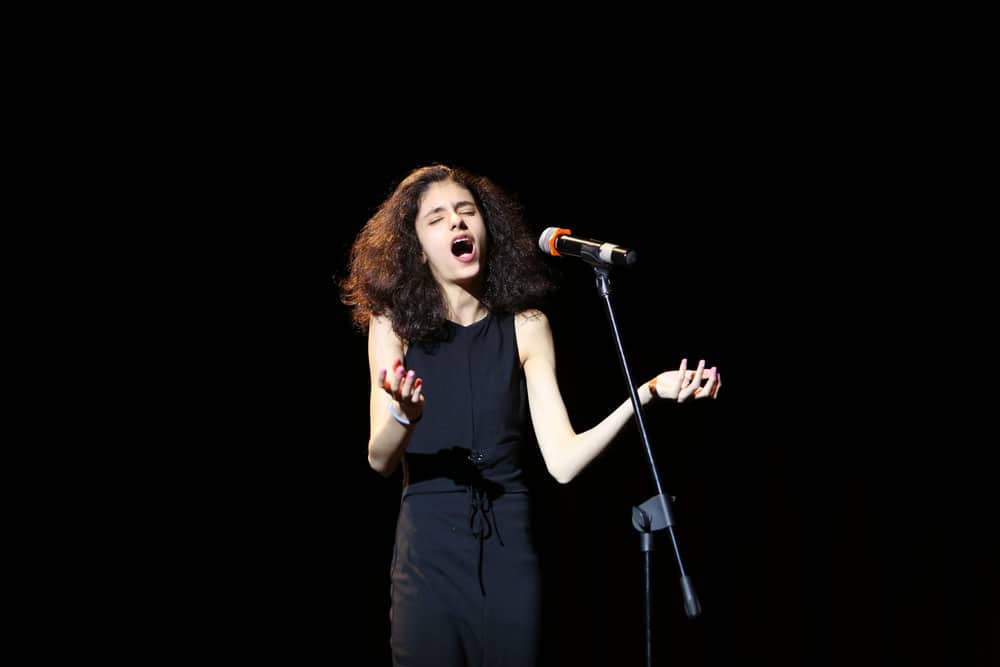 What do you plan on studying?
I'm so excited to study Psychology! It's my favorite subject in the whole world and there's something about human behavior that intrigues me like nothing else. I'm also hoping to engage in other subjects I enjoy such as biology, neuroscience, music, and theatre. Additionally, I was accepted into BU's honors college, which provides a liberal arts-style curriculum that will allow me to engage in fascinating seminars. I'm excited to make the most out of the research and fieldwork opportunities the school has to offer, too.
Can you let us know a little about what kind of scholarship this is?
I received the Trustee Scholarship: BU's largest merit award which pays for all four years of college. They only give it to a small handful of students, so I really have no idea how I managed to get it!
Are you excited about graduating? And what about going to university?
I'm really excited to embark on this new journey! I know it's going to be an incredible experience and I'm so grateful. That said, I'll probably be bawling my eyes out when I leave SCIS. The school has given me so much—more than they'll ever know—and allowed me to be myself, learn incredible things, and have the most supportive community I could ever ask for. I really want to thank the amazing teachers I've had throughout the nine years, the supportive faculty, my peers, my theatre buddies, and my closest friends. SCIS showed me the values of a true community and I hope to uphold those values for the rest of my life.
How prepared do you feel for university life?
While I think I'm pretty well prepared for the academic rigor, it's definitely going to be a heavy social and cultural adjustment. My immediate family will still be living in Shanghai, so it's going to be really hard without them. I have a ton of relatives who live on the East Coast though, so I'm excited to visit them more often and celebrate holidays with them like I used to. BU is also huge, consisting of 17,000 undergraduates, so I'm definitely intimidated by that. That said, the friends I've made so far (virtually of course) seem really nice and passionate about their goals. Culturally speaking, even though I'm from the United States, I haven't lived there in nine years! I'm excited to be in a new city, though, where I'll have so many new opportunities (and it's an awesome college town!).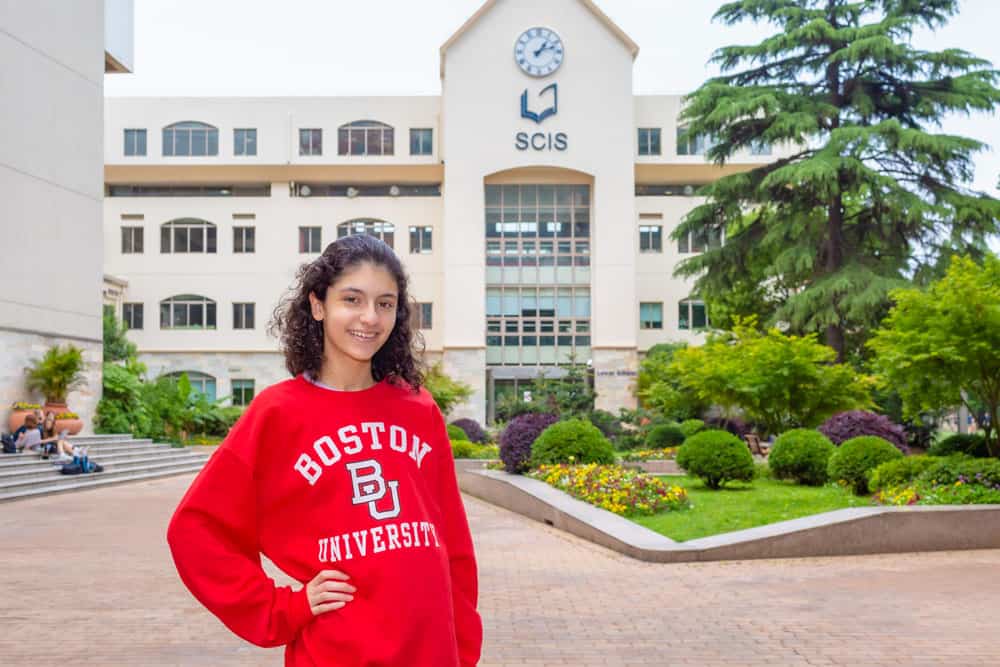 Do you intend to continue making music?
Yes! I really want to join clubs and organizations within BU's College of Fine Arts to continue writing and even collaborate with other students! I also hope to continue using the arts as a platform for community outreach and charity work (something I was really involved in during my time at SCIS) by joining clubs such as Music Engagement, STEAM at BU, the DREAM program, and the Music Society. Through these organizations, I want to raise awareness about issues I'm passionate about such as mental illness, forced displacement, and the broken United States criminal justice system, and hopefully make meaningful contributions to people's lives.
Looking back, what advice would you give your younger self?
Like a lot of kids, I struggled quite a bit in middle school, socially and personally. Things didn't always come easy to me and I had to be proactive and persist along the way. I would tell my younger self that, despite the obstacles, it's important not to put too much pressure on oneself. Every day is a day for growth and learning, and things will get better, no matter how tough they seem. There are days where I still need to remind myself of that though, so it's a process!
What advice do you have for SCIS students who are starting their university search?
It's not only a time to pave the next steps of your future but an opportunity to learn about yourself. As I was looking into what paths I wanted to take, I had to prioritize my values and reflect on who I was both as a person and an academic. I think that's something everyone should take advantage of during their university search process. Also, rejection is redirection. I didn't get into every school I applied to but, looking back, those paths weren't for me. Your acceptances and rejections are meant to be. Good luck everyone!