Language – Music – Adventure – Unforgettable Experiences
AMADEUS Vienna is proud to announce the exclusive AMADEUS Vienna Summer Camp 2022. Four weeks of Language and Adventure in the cultural heart of Austria. Held over the month of July, students will be fully immersed in everything a premier Summer Camp in Vienna can offer. In one day, students will be able to practice their German in Cafe Central in the morning, fly down a zip-line, go white water rafting during the day, and enjoy rooftop cinema in the evening. This is just one day, there are 26 more like this.
Based in the prestigious 18th District, AMADEUS is conveniently located for easy access to the outdoors and the cultural capital. Our modular program enables students to fully personalize their summer experience, with additional packages in Music and German. Each day is packed with unforgettable experiences and showcases the best of Vienna and Austria.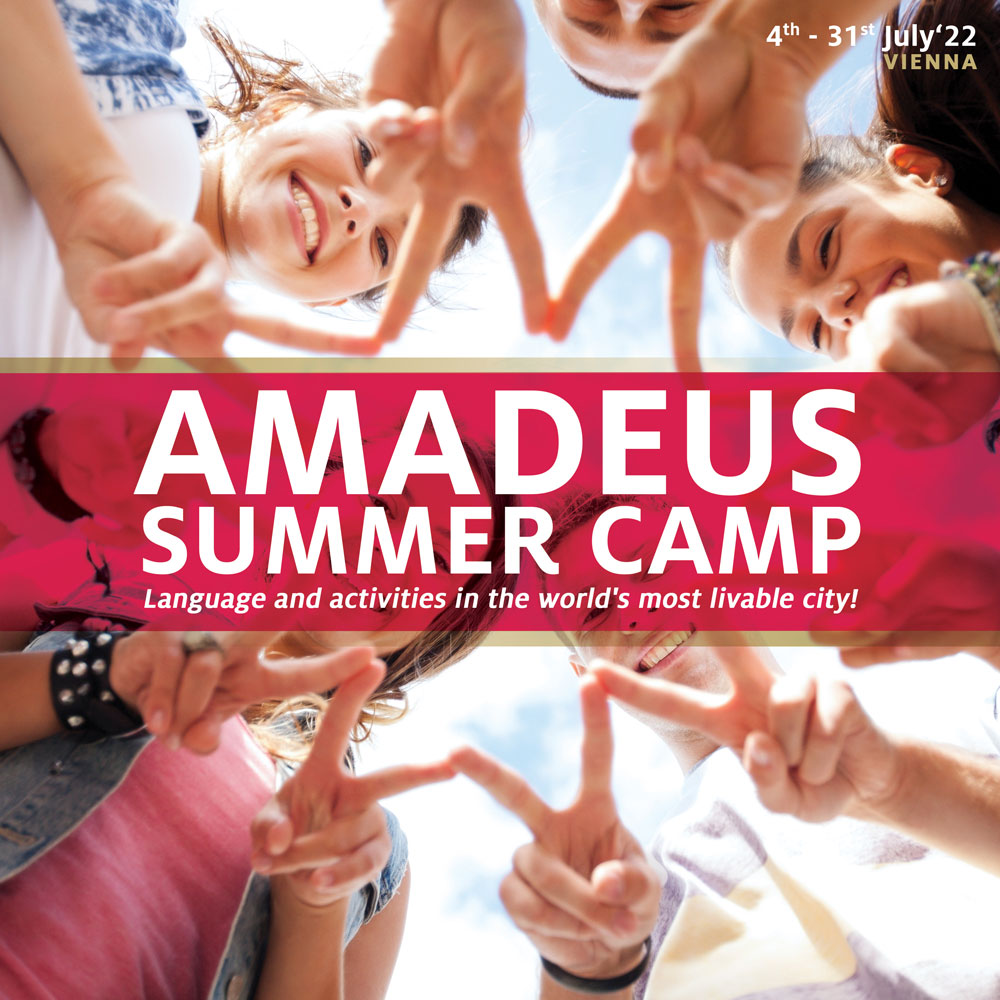 TOP 5 reasons why you should be registering for the AMADEUS Summer Camp 2022:
Huge range of opportunities and once-in-a-lifetime experiences
Premium school facilities
Personalization of Summer Camp
Experience one of the world's most livable cities
Excellent teachers and staff
Find out more about AMADEUS and the Summer Camp 2022 here.