The Lady Lions are preparing for two major events in the coming weeks, the first being the Danube Valley Athletic Conference Championship in Vienna on March 7th, the second, the 30th Annual Jamboree Invitational Basketball Tournament hosted by AIS-Salzburg.
With only two returning players this year, the Lions have dropped down to the junior varsity level and have officially entered a "rebuilding phase" with 10 of the 12 girls on the team playing basketball for the first time. Thus far the Lions have competed in 6 games and hold a record of 1-5, with one of those losses being a recent heartbreaker in overtime after leading the entire game against local rivals, St. Gilgen.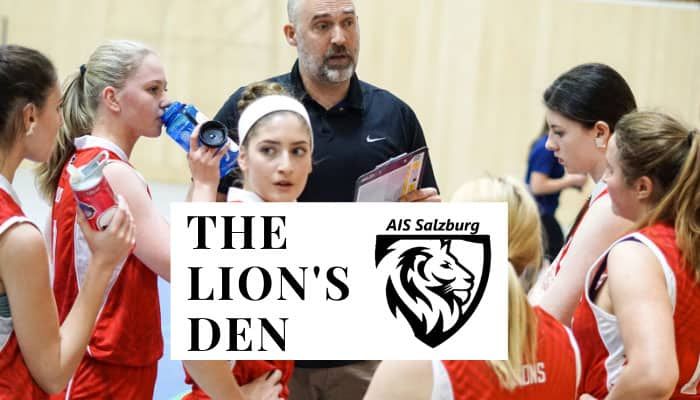 "We are consistently improving and more importantly, I have a group of girls that are eager to learn and are willing to work hard for me. I can't ask for any more than that," said coach Burns shortly after practice this Wednesday.
The Lions host the local BBU club team on Friday, February 28th in their final warm-up match before the DVAC Championships March 7th. The following week, the Lions are one of six teams that will be competing in Jamboree held at Universitäts- und Landessportzentrum Salzburg.