Current and past research is unequivocal when it comes to the benefits of being bilingual. Bilingual children, who train their cognitive « muscles » by constantly switching back and forth between two languages, have improved attention spans as well as increased planning, concentration, and problem-solving skills.
Raising your child to be bilingual requires applying the right methods, at the right time, and in the right place.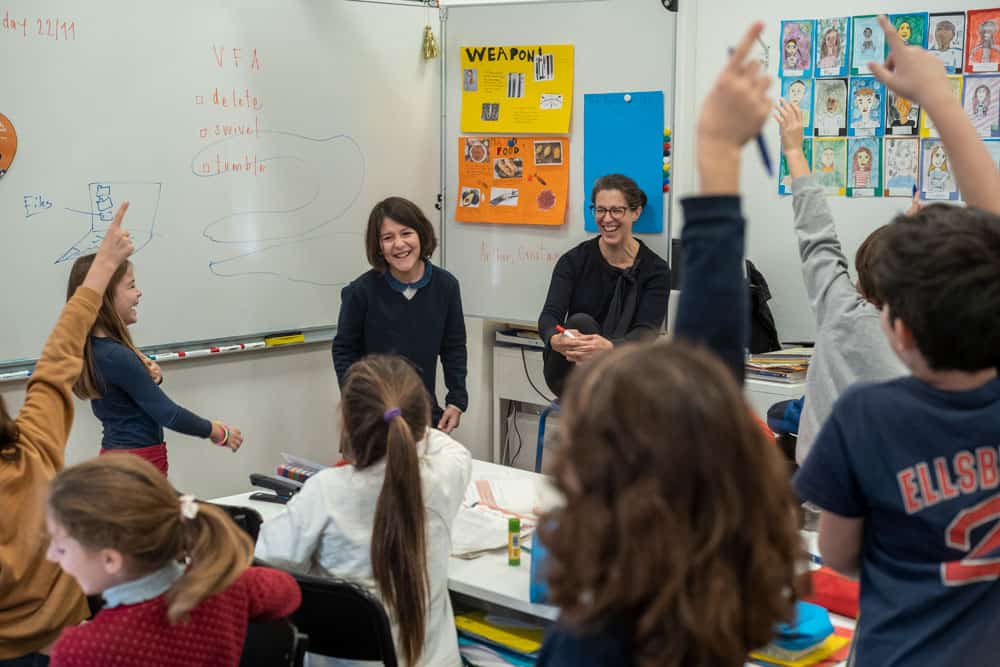 École Jeannine Manuel has made language-learning in young children the focal point of its approach since 1954. Our school defines bilingualism as the ability to express yourself in two languages (like French and English), orally and in writing, with native ease and compelling effectiveness. When our students graduate, they understand not merely what people are saying, but what they truly mean. Being bilingual allows our students to live, study, work and excel anywhere in the world.
Here are our 3 recommendations that can help your child become bilingual from an early age.
Start early
Your child should start learning the new language as early as possible. This starts at home, whether your family is already bilingual or monolingual. For bilingual families, an important rule is that each parent should speak to the child in his or her own native language and avoid using any other language. Reading with your child in your native language also sets the foundation for him or her to continue reading in that language later, although we recommend that children do not learn to read in two languages at the same time.
Immersion is key
We recommend that parents place their children in an establishment where staff teach in their native language, or where many of the children have different mother tongues, including the language you would like your child to learn. This is the case at École Jeannine Manuel where a deliberate effort is made to enroll children with either French or English mother tongue (and sometimes neither!). Our students learn from one another by imitating and interacting with their classmates.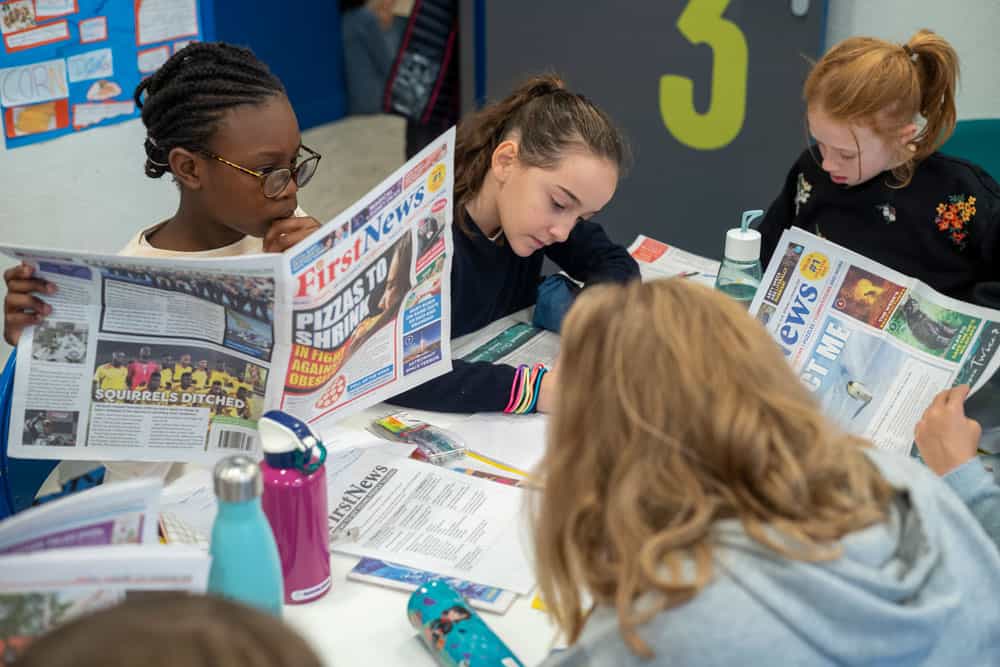 Work on the language and in the language
Language-teaching at École Jeannine Manuel aims to make the language-learning process as natural as possible; class content evolves in tandem with students' overall progress in other subjects, especially in writing. Students progress from approaching French or English as foreign language to working in both languages in their other subjects.
In the words of our school founder Jeannine Manuel, « the goal of bilingual education is far greater than simply learning a new language. It consists of shaping students into well-rounded human beings—individuals aware of their presence in this world, engaged in its history, and ready to play a part in world affairs." In today's world, this vision of education is more important than ever.

---
École Jeannine Manuel is a French, bilingual and international school with campuses in Paris, Lille and London. Find out more by visiting our website at www.ecolejeanninemanuel.org.