Recently, high school students that are part of the Advanced Placement (AP) Program at Georgia School began their 2022 AP examinations.
Students that participate in GSN's AP Program can earn college credits by taking AP courses while still in high school. At GSN, students are provided with excellent preparation and support to complete a wide range of AP subject area exams. Qualified and experienced professionals guide teenagers through well-rounded and engaging activities, focused on specific strategies for ensuring enduring understanding and AP test preparation; which includes study skills, organization, timing, and a thorough comprehension of potential test questions. GSN wishes all AP candidates high scores and brilliant achievements in the near future!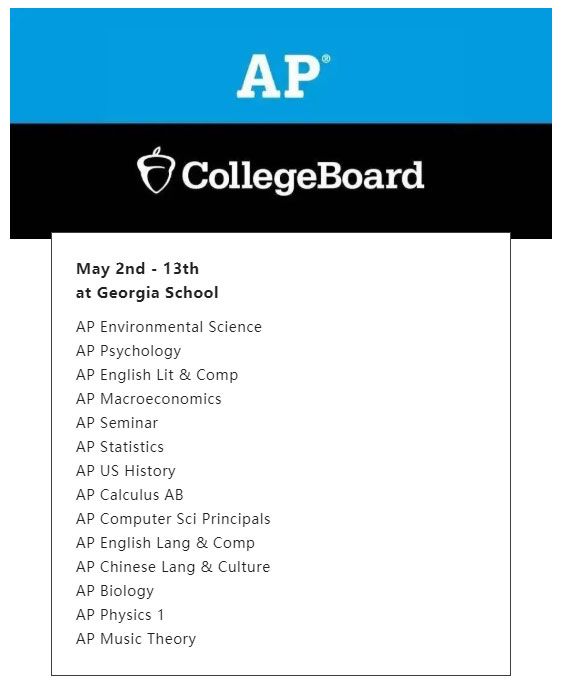 AP students have the opportunity to earn college credit and save on tuition while broadening their chances of gaining scholarship awards and admissions into elite universities around the world! Generally, 120 college credits are required to earn a bachelor's degree. Universities around the world accept AP scores as college credit and completing AP courses in high school enables students to demonstrate their ability to succeed in university level coursework. Additionally, by taking AP courses and exams, students may skip entry-level courses when in college, and those who pass the AP exams can go straight to higher-level courses. A multitude of universities have specific AP credit policies that allow students to either earn credit or skip entry-level courses once reaching a required grade.
Each year, the College Board (AP) Program recognizes outstanding high school students who performed well on multiple AP exams.
There are different levels and types of AP Scholar Awards:
AP Scholar – Awarded to students who score 3 or higher on three or more AP exams.
AP Scholar with Honor – Awarded to students with an average score greater than 3.25 on all AP exams taken and a score of 3 or higher on four or more of them.
AP Scholar with Distinction – Awarded to students with an average score of at least 3.5 on all AP exams taken and a score of 3 or higher on five or more of them.
AP International Diploma – The AP International Diploma (APID) is a globally recognized certificate awarded to students who excel in a variety of AP subjects. APID is awarded only to international students attending high schools outside the United States, demonstrating academic excellence with a global perspective.
AP Capstone Award – The AP Capstone Certificate is awarded to students who have scored 3 points or higher on the exams in both APS Seminar and AP research courses. And any four additional AP exams they took. AP Seminar + Research Certificates are awarded to students who have earned 3 points or higher in two research courses: AP Seminar and AP research.
There are two steps to determine award levels:
Students' average AP test scores are calculated based on all AP tests taken in the calendar year.
Review students' AP test scores and determine which scores count toward various AP Scholar Awards.
Students must meet all College Board requirements to be eligible for these prestigious awards. AP Scholar Awards are academic honors that students can cite in their university applications and resumes. If a student has won an AP Scholar Award, AP International Diploma or AP Capstone Certificate, the student will receive their certificate directly from College Board.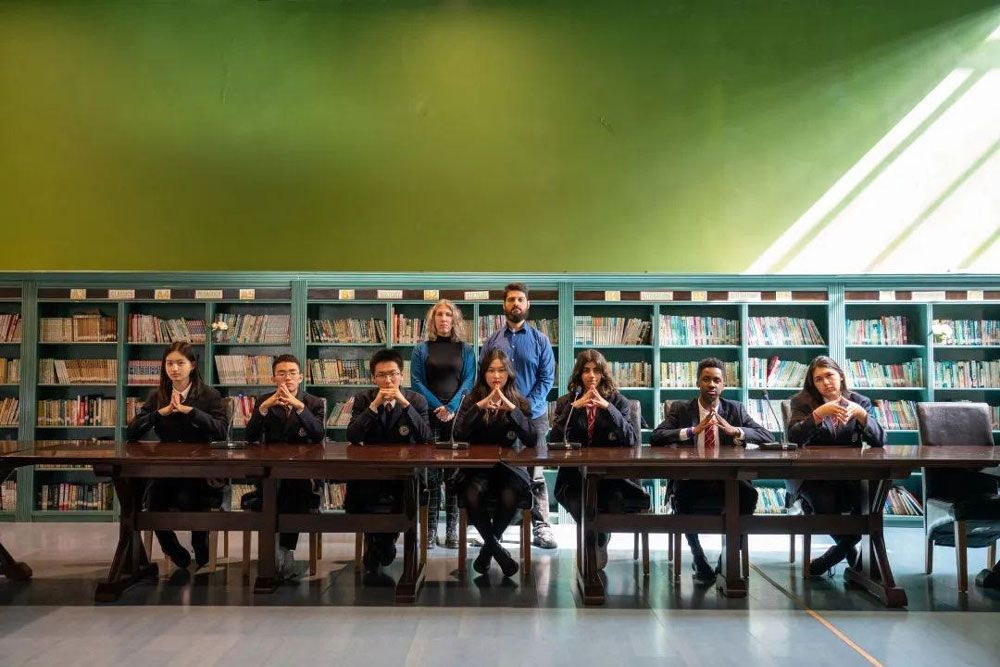 Sending the AP Exam Score Report to Universities
Students that take AP exams each year can send a free report to the college or scholarship organizations of their choice. This is an opportunity to let more colleges or scholarship organizations know about the efforts that students put into achieving college-level courses during their high school years. The AP Score Report includes all AP test scores that students have taken over the years. To receive college credit, students must choose to send an official AP report to a university.
The 2022 AP exam results will be announced starting July 5th.
Good luck, Lions!