The IB Diploma demands that its students come out as young adults equipped with the lifelong skills of communication, collaboration, and the confidence to take initiative.
Let me start by asking you a couple of questions: What issues of global significance matter to you? What would you say are the ethical implications of your actions on others? Pretty weighty questions I'm sure you would agree and not easily answered.

---
Well, these are two questions that I ask my students as they embark upon their CAS (Creativity, Activity, Service) journey for the Diploma Programme. I think that for many of us it is all too easy to 'talk the talk' but what we are asking of our students for CAS is far from theoretical; it is all about taking affirmative action. This is where I think the IB have been particularly clever in their design of the Diploma Programme. The Diploma demands that its students, aside from achieving good grades, come out as young adults equipped with the lifelong skills of communication, collaboration, and the confidence to take initiative. These are by no means skills that are easily achieved as many of my students discovered.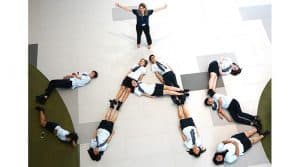 Prefer to work alone? Forget it! Reluctant to be a leader? Go forth and conquer! CAS is unapologetic in its demand for students to step outside their comfort zones, to find their inner voices and to recognise the value of strength in numbers. In research carried out by the IB recently about students' perceptions of CAS (see link below), the two words that came up consistently were 'challenging' and 'rewarding', and I couldn't agree more. For some students, this will be the challenge of having to stand in front of a room full of people, whereas for others it will be initiating a community outreach trip to Cambodia. CAS is a journey of personal development and one which starts and ends with the students' own interests and aspirations.
At the beginning of the school year, I meet my G11 students individually to discuss their plans for CAS and one of the first questions I always ask them is 'Who are you and what are you about?'. The answers to these questions are deceptively simple, yet they form the basis of the student's ability to unlock the more weightier questions concerning ethics and global issues for themselves. Individual success in CAS is almost entirely predicated on a student's ability to find meaning and enjoyment in what they do over the eighteen-month programme. Be it the rush of achievement of winning a game on the school field, or the pride of having organised a successful school dance, or the sense of empowerment of knowing that they've made a difference; it is these experiences that our students will remember and these experiences that will often play a huge role in shaping who they become.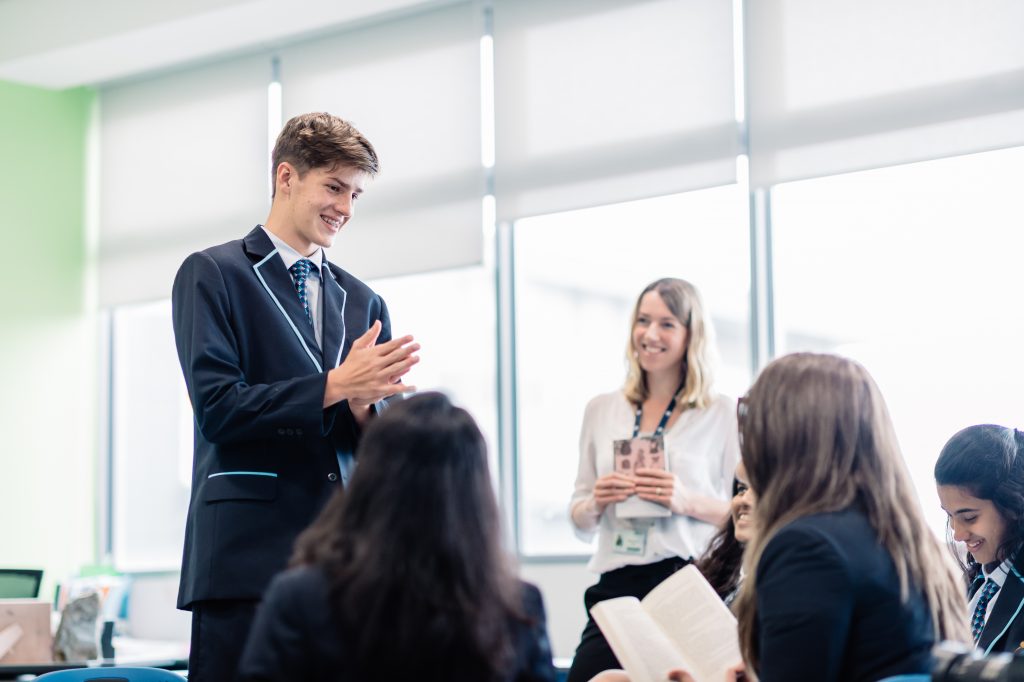 I will leave you now with some final thoughts from Laura Lopera and Seara Grundhoefer from our current Grade 12. As two students who are close to completing all of their requirements for CAS, I asked then what CAS has meant to them over the last fifteen months. This is what they had to say:
"For me CAS is the IB section that makes students well balanced. It is important that we focus on the academic part of the school, but it is also important that we do activities outside of school that help us determine our interests and make us leave our comfort zone. CAS helps you develop creative skills and also helps you maintain a healthy lifestyle since the action section focuses on the area of sports and fitness. For me the service section is the best and most rewarding since it gives us the opportunity to do several things for communities that need any kind of help or support. I was satisfied with the things I did with CAS, as I tried new and different activities, such as the 24-hour race, the journalism club and volunteering in an elderly home. I think that students should take advantage of CAS because it opens opportunities for every enriching activity." – Laura L
"After almost a full year of doing CAS, I don't know if I could truly call myself an accomplished student without it. Without CAS, I would've missed out on opportunities that I now consider to be some of the best moments of my high school life. It pushed me to find creative ways of engaging with the community in the school, above and beyond what I would have done without proper incentive. And although it wasn't always easy to keep up with, ultimately I'm grateful to CAS for making me realise there's far more to school (and IB!) than what you're taught in class; sometimes, it's the things you learn outside of class that stick with you the most". – Seara G
---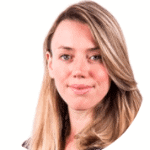 By Rachel Cox, CAS Coordinator at GEMS World Academy (Singapore)
---