Nothing is more beautiful than being part of a community where individuals think about each other, pay attention to others' needs and reach out with kindness and compassion where necessary. That is the kind of community GESS is committed to being! A place where kindness guides our thoughts and actions.
Thanks to our counsellors, teachers, student leaders and external partners, we have been able to build, and continue working on creating a culture of kindness in our school.
Find out how you can explain kindness to young children:
"Kindness changes the brain by the experience of kindness. Children and adolescents do not learn kindness by only thinking about it and talking about it. Kindness is best learned by feeling it so that they can reproduce it."

Dr. Patty O'Gray, expert in neuroscience, emotional learning, and positive psychology
Show A Good Example
Children, no matter the age, learn how to behave from the nonverbal and verbal actions of their parents and the inputs from their environment. Model the behavior you would like to see in them. It can help them to build good character and develop positive feelings of self-worth. Parents can foster kindness by simple actions they show every day such as saying please and thank you, holding doors for others, picking up trash on the sidewalk or even sharing a smile as you walk past someone. Children pick up these cues and will learn to practice them on their own.
Talk About Kindness
Having talks with your child about how we share kindness with others is also important. Explain to them that kindness means how we show care for others. Help them express what that means and allow them to provide examples of what can be done to show kindness. Parents can also use everyday situations to highlight instances where kindness is present. Talk with your child about his or her day and help point out moments where kindness could have helped the situation or made the moment better. The more you highlight kind moments, the easier it will be for your child to know kindness is all around them!
Use Books and Movies to Discuss Kindness
You can also take moments with your child while you are watching a movie or reading a book together to discuss what you have seen.
If you watch a film and the main character is being kind, ask your child about the character and see if he or she can identify what "kind" means. CommonSense Media has a great list of movies to consider.
Sit together and read a book that talks about kindness. Here are just a few to consider:
Have You Filled a Bucket?
Be Kind
Do Unto Otters
Kindness Starts with You
Kindness Makes Us Strong
What Does It Mean to Be Kind?
The Little Book of Kindness
I am Kind
ABCs of Kindness
Find out how the school takes active steps in this direction:
T.O.P.S @ GESS
What better way to promote kindness in the student body than through the leadership of students themselves! This is the main sentiment behind the T.O.P.S (Trustworthy, Open-Minded, Peer Support) programme launched in GESS in the Academic Year 2019/20.
Students enrolled in the programme are called Peer Leaders and they are selected to provide in-class lessons on resilience and weekly support sessions during lunch breaks to their peers.
Peer Leaders complete training sessions that empower them with the practical skills and strategies they need to be effective leaders. They learn how to foster relationships with others, structure group activities, lead a group well, develop meaningful and engaging activities, and provide strength-based strategies to assist their peers in managing challenges.
Thus far, our first batch of Peer Leaders have successfully completed their training. Our Primary School Peer Leaders were actively engaged in group activities to foster communication skills. Our Middle School Peer Leaders have worked hard to engage their peers with hands-on activities to reinforce lessons on kindness and resilience. Our Middle School Peer Leaders will begin their weekly lunchtime support in quarter 2.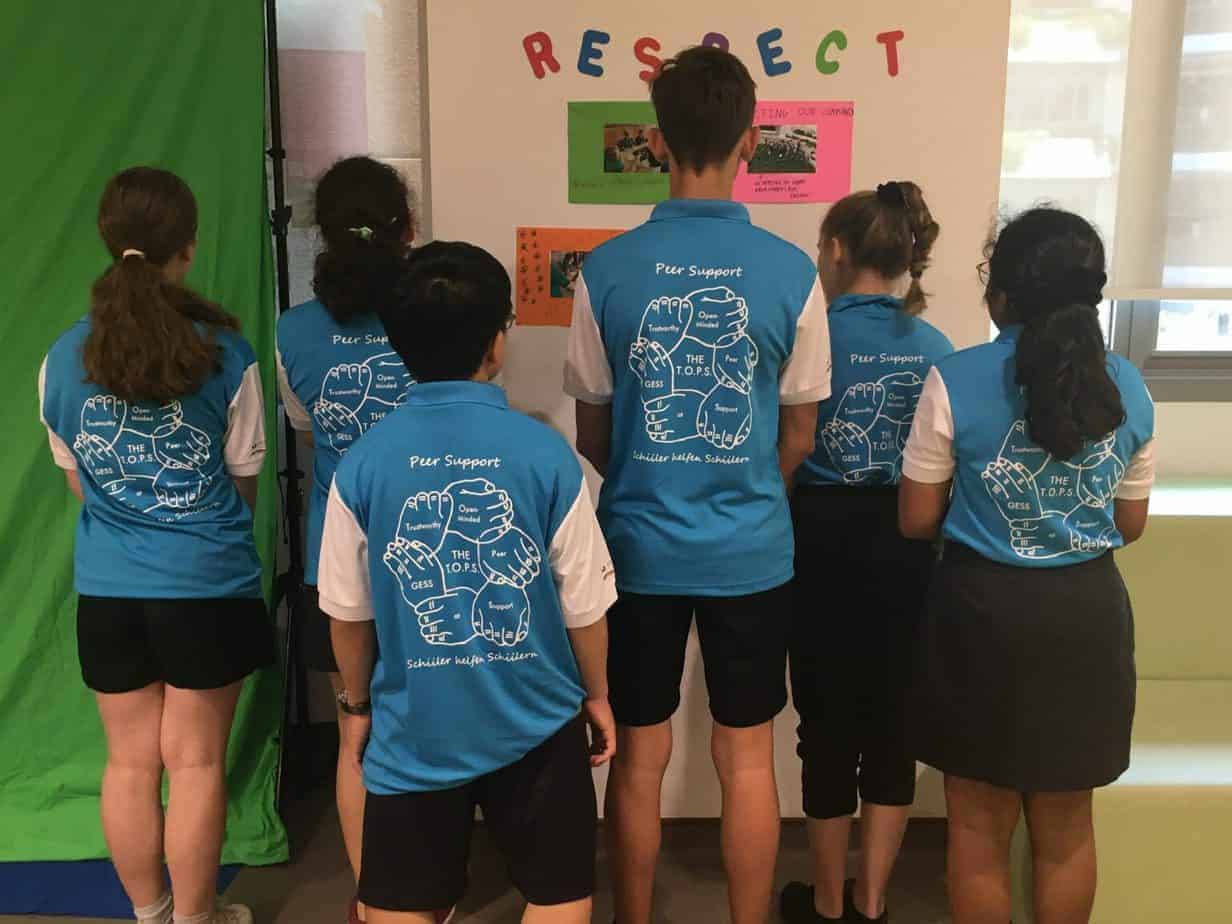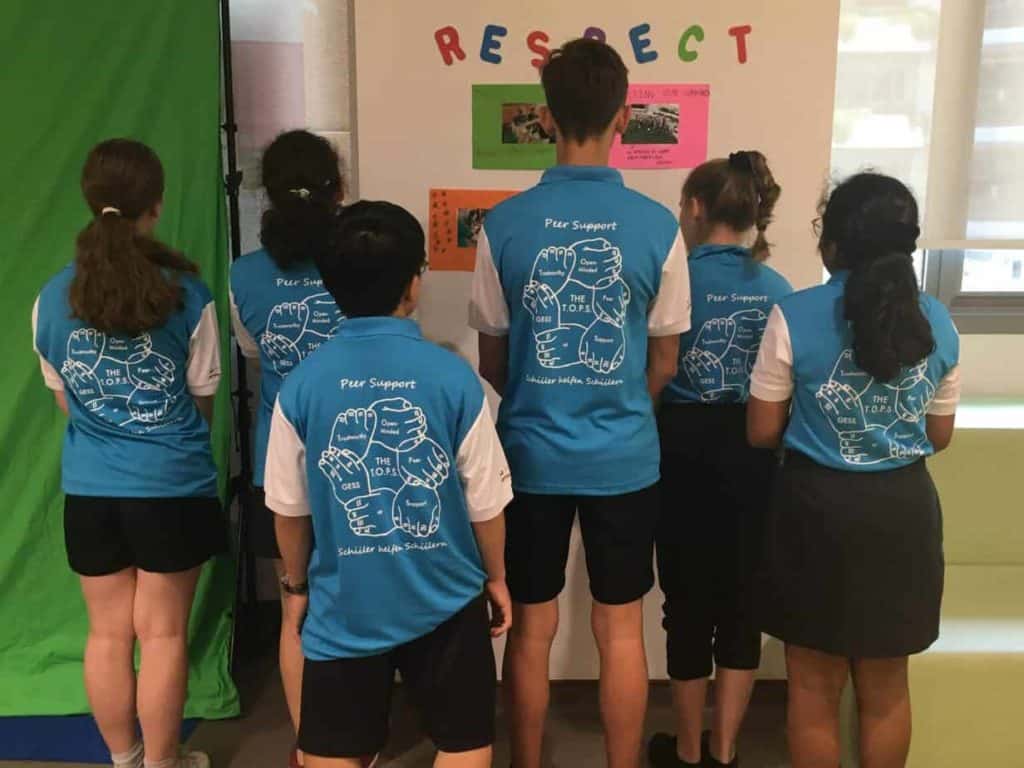 This programme is designed according to the Peer Support Australia model which emphases that promoting student leadership and providing a social-emotional learning curriculum enhances students' sense of responsibility and connectedness to the school which in turn limits bullying!
Thanks to our partner Gehrman Solutions for supporting us and making this programme possible!
Pink Shirt Day
For years now, our counsellors at GESS have organised this incredibly powerful event that encourages the entire school community to take an active stand against bullying. Pink Shirt Day actually began in Canada when a group of high school students wore pink shirts to school in solidarity with a boy who was bullied for wearing pink.
On 18 November, GESS will turn into a sea of pink; we don our pink shirts and turn up to learn about bullying and how best to fight it, to protect our peers and to ensure every single one of us is safe within the community. While it is not compulsory, students are encouraged to wear pink and those who choose to wear their school uniform will receive a GESS Pink Shirt Day sticker to represent their stance against bullying.
This year, due to the Covid-19 situation Pink Shirt Day had to become a virtual event but that did not deter us at all. The counsellors have created a virtual classroom – one for Primary and one for Secondary. The classroom will have resources for students to better understand what bullying is and how to manage it.
The virtual classroom is already filled up with many activities:
A message from our school principal Mr. Martin
Activities and videos from organisations such as the Singapore Kindness Movement, Touch Cyber Wellness, and Oogachaga
A list of book titles from GESS librarians on bullying and respect
Interactive activities from the GESS Student Council
Written content from various grades and classes
Activities from the counsellors
And the list continues!
It is our hope that by raising awareness about what bullying is and how we can stand against it, we show our community that KINDNESS IS ONE SIZE FITS ALL!
Singapore Kindness Movement SINGA Award
The Singapore Kindness Movement named GESS a Friend of SINGA and gave us an award in recognition of all the work we do to build a culture of inclusivity on campus, and the outreach work we do in the wider local community, too.
Singapore Kindness Movement (SKM) is a non-profit organization that executes public education programs aimed at cultivating kindness and graciousness in Singaporean society.
It is incredibly reaffirming to know that SKM sees the value in our initiatives and kindness-driven programmes and it motivates us to continue down this path!
---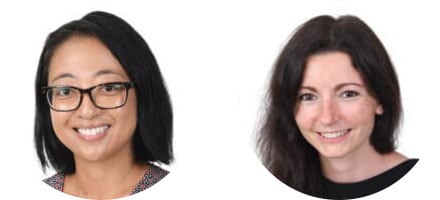 This article has been written with the support of our counsellors Dr. Hana Adams and Jennifer März
---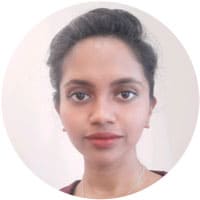 Written by Devi Malarvanan, External Communications Manager and Creative Strategist at GESS.