From the depths of the Andaman to a space settlement on Mars, a look at Service Learning at UWC Thailand.
As the United World College Thailand (UWCT) class of 2021 goes forth into the world, it is a great time to reflect on the journey that they have had and what it means to be a diploma student at UWCT.
The UWC experience is unique. Through offering cross-cultural community, a focus on change-making, and the academic rigour of the IB Diploma, UWC schools and colleges provide an education like no other.
However, what does that mean, feel or even look like?
Students are carefully selected on their ability to thrive in an international environment and – are well-suited to the challenge of a rigorous curriculum and an experiential learning environment. National committees through their selection process look for students who demonstrate the following –
Intellectual curiosity and motivation: a genuine urge to learn about the world around oneself and the ability to recognise the details and grasp the breadth of issues (for example, global and local concerns) involved in any given topic and to analyse them thoroughly.
Active commitment: the ability to develop and readiness to reflect, question and confront one's own values, to measure one's behaviour within family and community against one's values, and to act on one's own beliefs accordingly and responsibly.
Social competence: the ability and readiness to make contact with other people, to interact respectfully with them, to work together with them in a team and to achieve solutions; the ability to express oneself adequately in different situations and to different people.
Resilience, personal responsibility and integrity: the ability to look after oneself physically and emotionally during the challenging and transforming experience that a UWC offers; the personal motivation to adhere to UWC's common moral and ethical principles, a sense of humility and an ability to listen and value another person's opinion and experience.
Motivation for UWC: passion, ability and serious incentive to contribute to and actively promote UWC's values.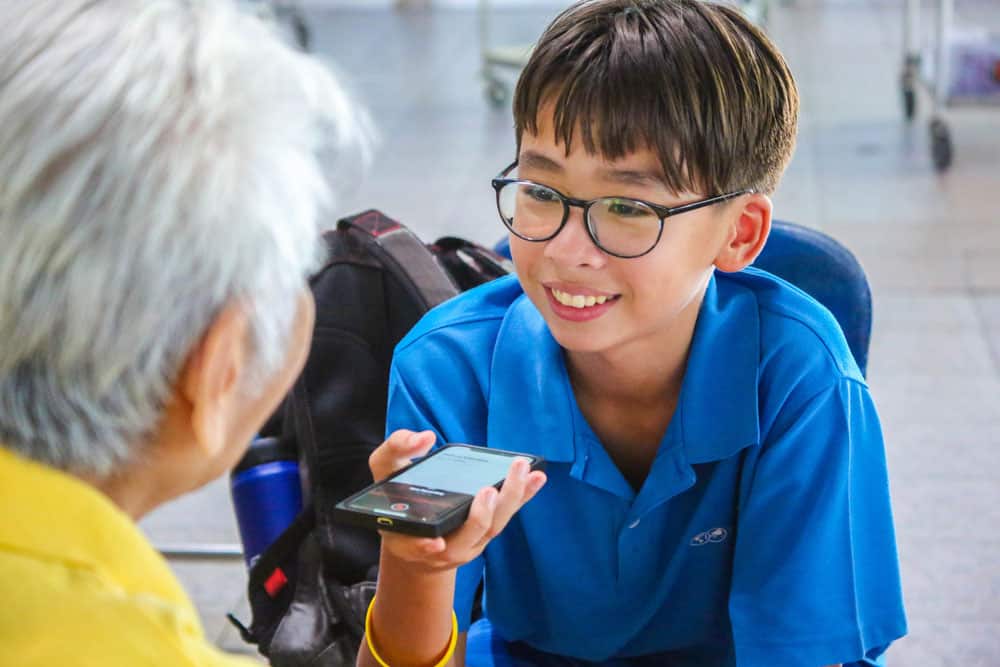 As the CAS coordinator at UWC Thailand, I am acutely aware of the selection process and how much a place at the college means to the student and their families. In the very first few meetings I have with the new cohort, we set out personal goals and discuss what they want from their experience at UWCT. We consider how they will embrace the mission and values and how I can support them in achieving their personal goals and just help them with anything other than higher-level physics!
For many, the concept of CAS is new. Building a relationship with the students and focusing on the benefits of CAS relieves some of their stress in their new environment. Appreciating that CAS is a personal journey of self‑discovery, and this never more actual than at a UWC. There are many firsts with students coming from all around the world with different learning styles, educational experiences, and language abilities. First time on a plane, first time living in boarding, first time seeing the ocean, and choosing their subjects. The list is endless,-  Every student has their own CAS starting point, and therefore different goals and needs.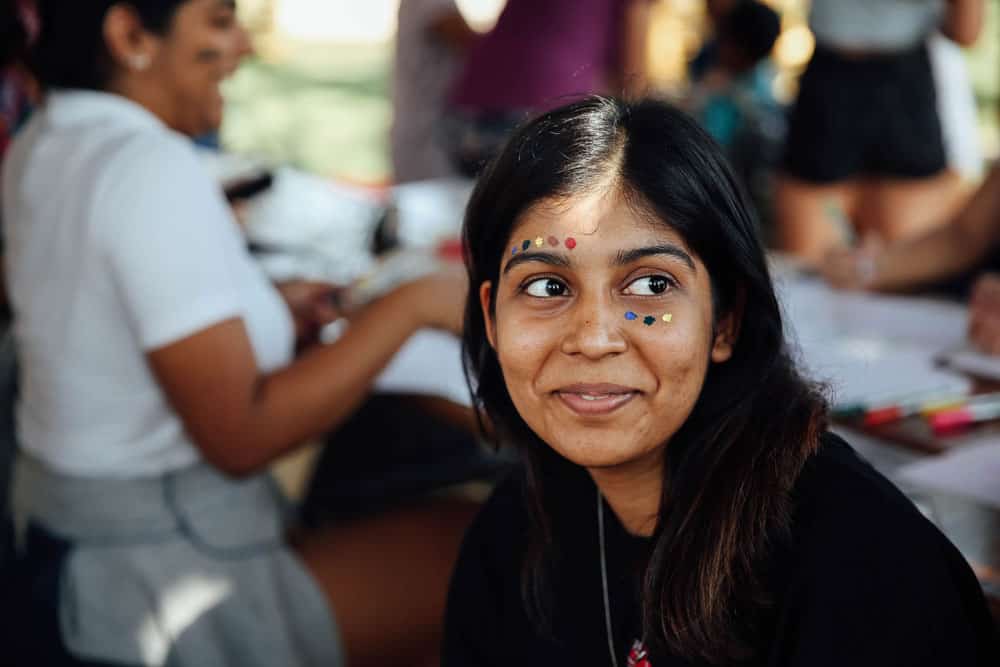 The students embark on their 18 months of CAS through the exploration of new opportunities. friendships and surroundings. A program that enables students to enhance their personal and interpersonal development by learning through experience. It provides opportunities for self-determination and collaboration with others, fostering a sense of accomplishment and enjoyment from their work, whilst acting as a counterbalance to the academic pressures of the DP.
As I get to know the new cohort, I talk about the word 'yes'. Regardless of what idea they throw at me.  I aim to say yes…
I want to learn to ride a horse – yes
I want to hold an event  – yes
I want to go diving next month – yes
I want to open a student-led coffee shop – yes
Nevertheless, my yes is often followed up with further questioning.
Whom will you be working with / who will be supporting you?
That sounds great; however, you may want to consider…
Have you checked the calendar to see if the date is free?
Have you completed a risk assessment?
Have you talked this through with…
Are there any financial implications?
Have you submitted a proposal?
What are you aiming to achieve in this activity, and what does success look like to you?
Would you consider linking up with or working with… to support your idea?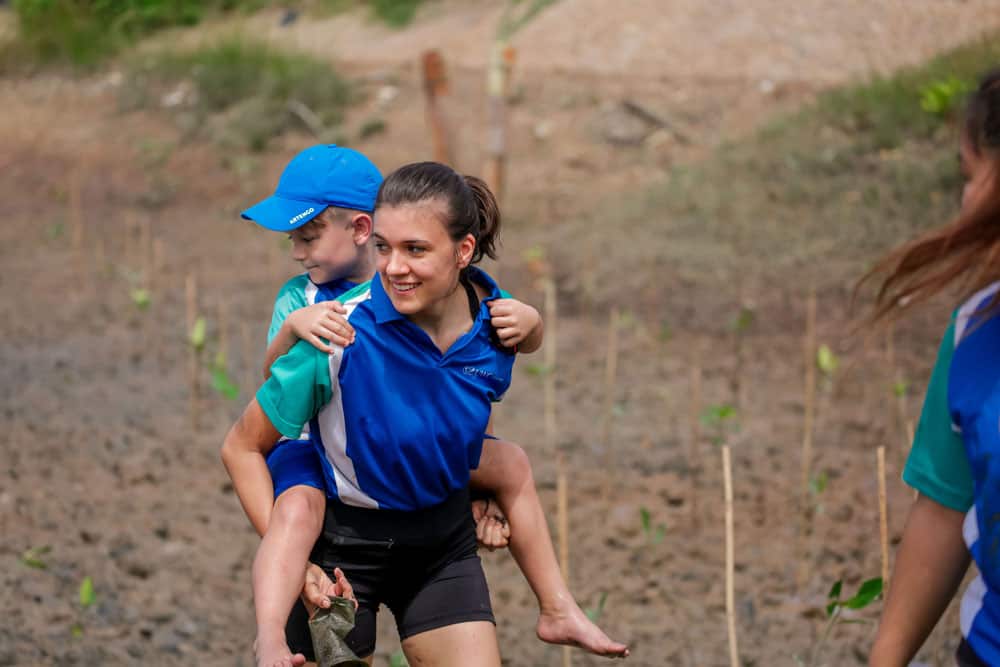 What is remarkable is that the students already know that I will ask these questions and are now more often prepared and well versed. Then the questions get more challenging as we discuss the UWC mission, values and the CAS learning outcomes. 
What do you think are going to be the challenges?
Where do you think you are going to need help and support?
How does it link with the school mission statement, or what values will you be addressing?
What learning outcomes will you be engaging in?
What are some of the decisions you will be challenged with?
Encouraging them to step out of their comfort zone, or pushing them to reluctantly take up the leadership role, having uncomfortable feelings and discussions based around the choices that they are making, accepting the trials and tribulations of working with their peers are all part of the journey. Through the questions I ask and the questions they ask themselves, they unlock their passions, beliefs, values, ideals, realising that they are starting to understand what they stand for and what they need in order to achieve it.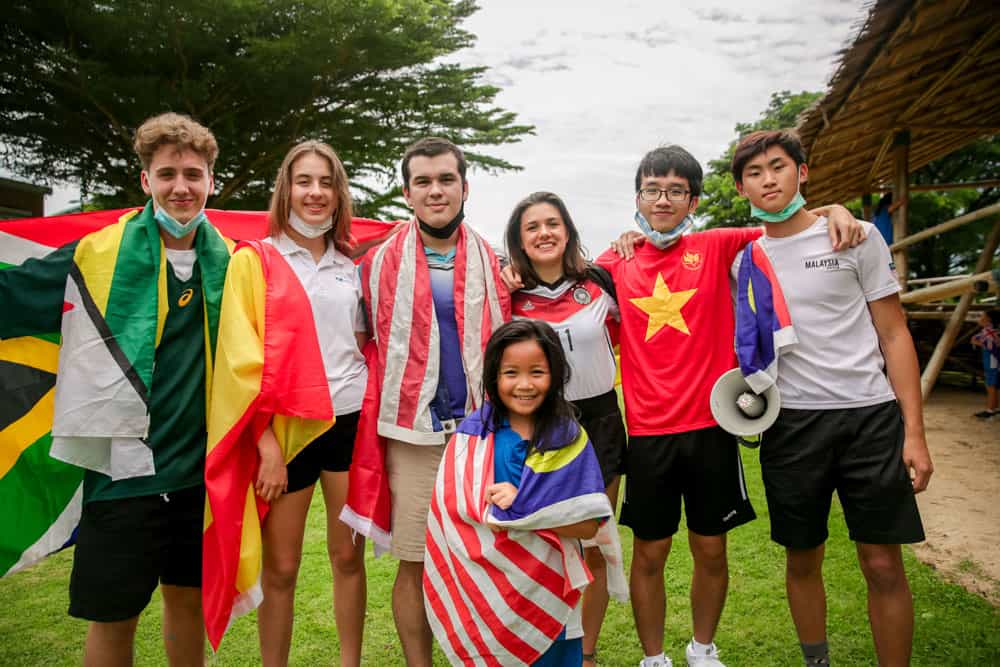 Due to Covid, the last 18 months for CAS have looked very different, but the outcomes have still been exceptional. For some, social isolation, quarantine, and enforced restrictions have been a real challenge. For others, it has encouraged them to find clarity and balance. During these times, now more than ever, we have needed our students to know, understand and inspire each other to make a difference, regardless of how big or small the act may be. "We ourselves feel that what we are doing is just a drop in the ocean. But the ocean would be less because of that missing drop," a Mother Teresa quote that resonates with us all.
The same words repeatedly come up — 'challenging' and 'rewarding' throughout the final interview and reflections. Regardless of (how big or small) the size of the accomplishment, these words resonate with so many as they review their journey. A journey of memorable experiences that have provided opportunities for self-determination and collaboration. Experiences that foster a sense of accomplishment, enjoyment, and unique benefits that give them the confidence to achieve their life goals.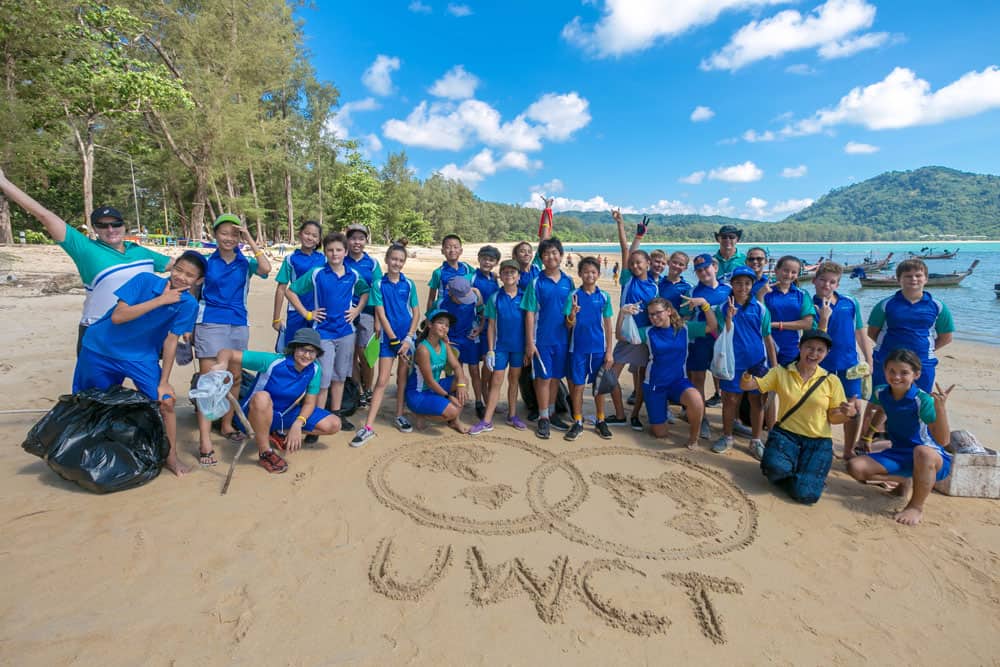 For the first time in their lives, they were facing a global issue, a pandemic, witnessing first-hand their impact on them, their families, the community, and the environment. For many students at UWCT, as they arrived in Grade 11 they faced the reality that the pandemic created physical borders stopping them from travelling home to see family and friends.  The borders that our students had worked so hard in breaking down.
The critical thing that I have seen over the last year has been increased resilience, adaptation and innovation. As one of our students said, "We just had to Covidfy what we planned to do." We realised that more than ever, our students wanted to make a difference and be heard.
By Kru Heidi Oxley-Whitnell, CAS & Service Learning Coordinator at UWC Thailand