There are many distinctions that make UWC Thailand's education unique. The school's mission to create a more peaceful and sustainable future runs deeply in the psyche of its student body—all the way from Nursery to Grade 12—and into the wider island community, which is further enriched by the school's yearly intake of diverse scholarship students from around the world.
UWC Thailand is also the only International Baccalaureate (IB) continuum school south of Bangkok to also be accredited by the World Academy of Sport, making it one of only 22 Athlete-Friendly Education Centres on the planet. Securing World Academy of Sport accreditation allows student-athletes to extend the completion of the IB Diploma Programme across three years—rather than two—so that our athletes are able to reach their Olympic dreams without sacrificing their educational goals.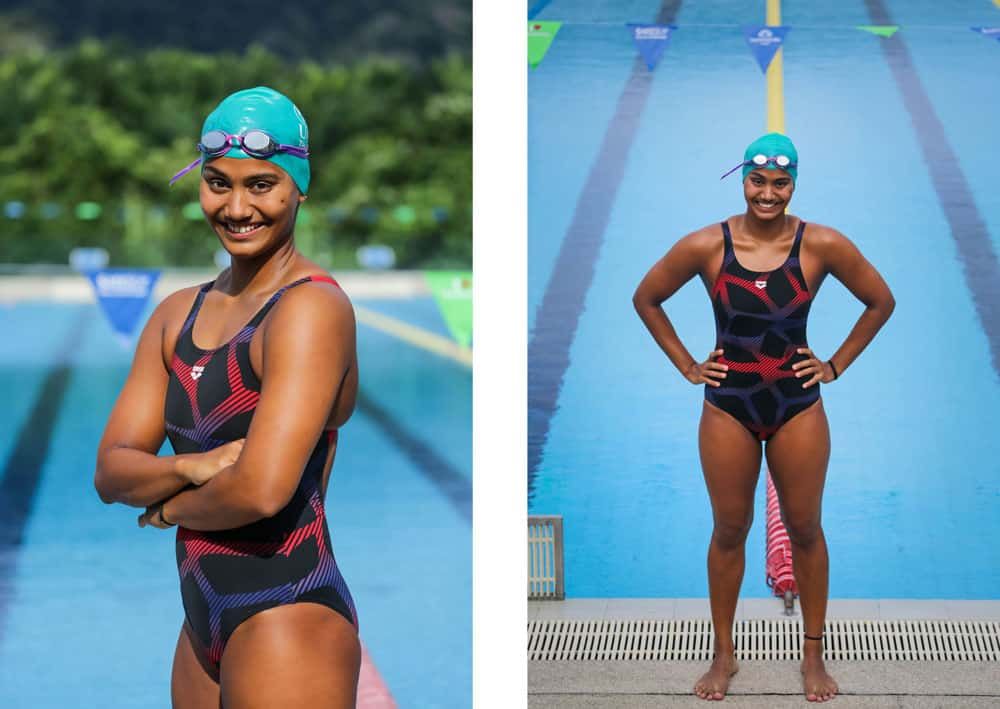 One of these athletes is Indian multi-record-holder Annie Jain. From humble beginnings in Indore, Annie quickly became one of India's most promising swimmers, training six hours a day and bringing home hardware each time she competed internationally. Prior to lock-down, Annie and her UWC Thailand teammates Jehanra Nabi from Pakistan and Aniqah Gafoor of SriLanka travelled to the South Asian Games in Nepal.
The trio made their mark by smashing national records including three golds for Annie (4x100m freestyle,100m breaststroke, 4x200m freestyle relay), and a bronze in the 100m freestyle. At the same meet, Aniqah Gafoor brought home Silver and Bronze for Sri Lanka, crushing the country's national women's relay record by more than 15 seconds to win Silver, as well as a bronze in the 100m butterfly. Aniqah currently holds the Sri Lankan national record for both the 50m and 100m fly and has her sights set on qualifying for the 2021 Tokyo Olympics.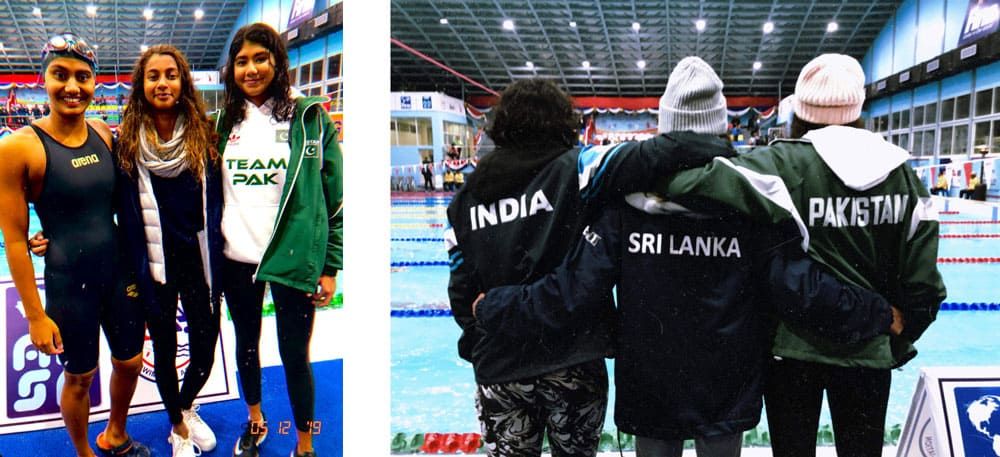 Jehnara, now in Grade 11 and the youngest of the three swimmers, just barely missed the podium in Nepal but is hitting her stride post-COVID. In Bangkok last month, she broke three national records in the 400m and 800m freestyle and captured the 200m age group national record. She holds four other national records for Pakistan in the women's 4×50, 4×100 freestyle, and the 4×50 and 4×100 medley.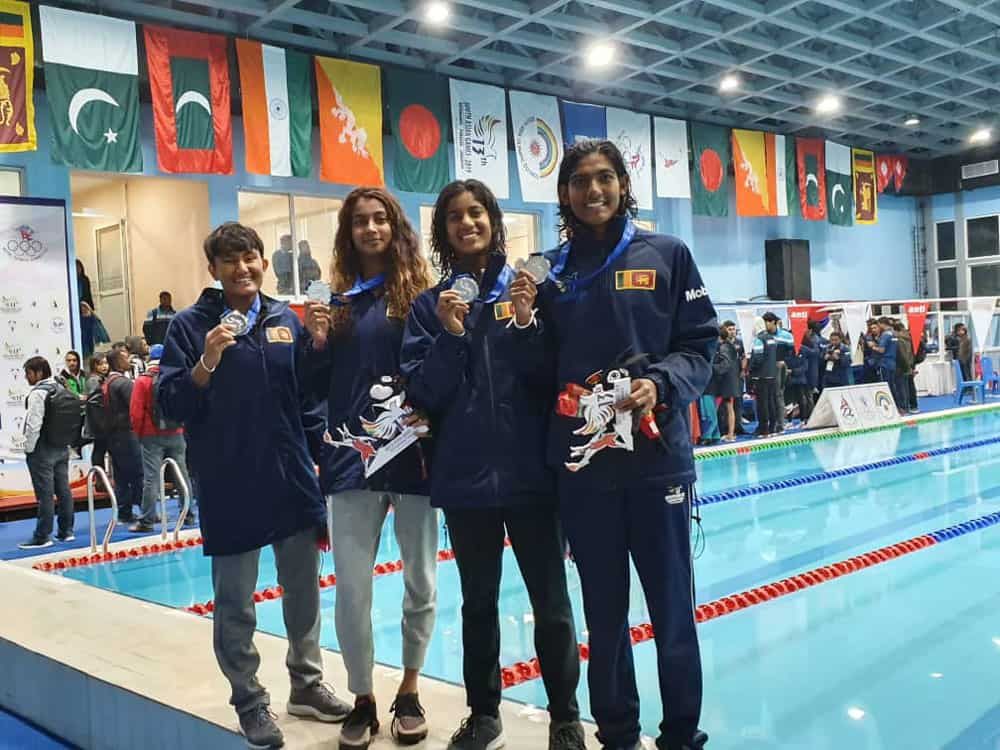 The swimmers all train at Thanyapura Health & Sports Resort, which offers FINA-approved training facilities adjacent to the campus—just a two-minute walk from the dorm. Living in the boarding house at UWC Thailand allows student-athletes to eliminate any time wasted on commuting for their six-hour training days with Coach Miguel Lopez.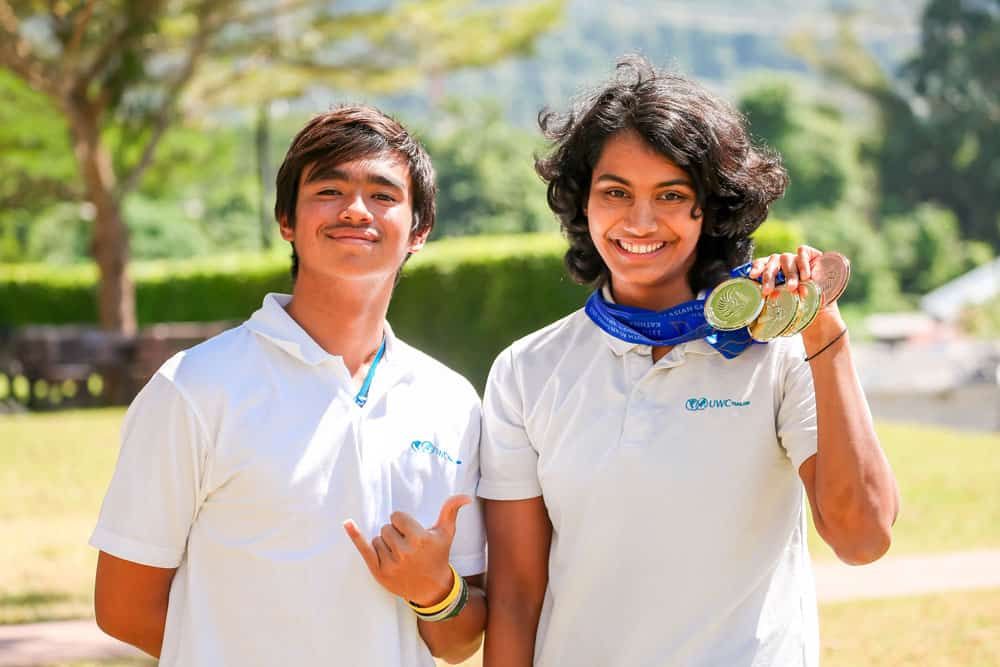 By regaining otherwise lost time, these amazing athletes can spend more time studying, eating well, resting, and having fun. The results are evident in their academic prowess, with Annie earning top marks in all of her DP coursework. Access to Thanyapura also means access to Olympic teammates like Shivani Kataria (Rio 2016), Sajan Prakash (Rio 2016), and Chahat Arora (who just broke two national records in both the 50 and the 100-meter breaststroke) and all train at the facility. For more information on our programmes, boarding house, and what it means to have a UWC Thailand education, take our virtual tour at www.uwcthailand.ac.th