关于多语言的含义有很多分歧,但弗朗索瓦-格罗斯让提出的定义可能是最受欢迎的。在这位著名的语言学家看来,"多语者是那些在日常生活中使用两种或两种以上语言的人"。 在我们生活的这个全球化世界里,鉴于目前多语言已经成为一种必需品,这真是一种特权。今天的孩子们正成长在这样一个世界里,他们的视觉、生活和行动将越来越成为现实。
这就是为什么 Eurocolegio Casvi为了在学生中促进国际教育,该校不仅采用了一种基于 "国际 "的方法。 国际文凭(IB)但也提倡在学校时间表内学习三种外语,并将其作为一门课程。英语,从第一年开始,德语和中文从小学五年级开始。
It is carried out through eminently practical classes, with a predominance of oral and written comprehension and expression, emphasizing the spontaneity of the foreign language. Students work in small groups, with native and bilingual teachers, and by means of the most innovative methods of learning. In ESO and Bachillerato they are conformed according to level.
在认知层面上使用多语言的好处
从小掌握一种以上的语言是非常积极的,因为这有助于他们在成长过程中完美掌握一种以上的代码。 这使他们能够接受不同的现实和机会,从而进一步充实自己。
Multilingual children also enjoy advantages in the field of learning. In general, they have a higher level of selective attention than the rest; also, their memory capacity is much higher. This is because they are constantly comparing, categorizing and organizing words, and from this incredible ability, they gain a level of language awareness that promote the development of a myriad of skills:
据研究人员罗德里格斯-普哈达斯说。
- 更大的心理灵活性。
– A superiority in the formation of concepts.
- 一套更加多样化的心理能力。


根据索莱-梅纳的说法,学习一种以上语言的儿童是。
- 更有创意。
– They tend to obtain better results in tasks that consist of imagining various answers rather than finding the correct answer to a question. For example: imagining the number of uses that can be given to a cup.


In Toronto (Canada), a scientific team from the Rotman Research Institute conducted a study in which they found that multilingual people can delay symptoms affecting mental functions such as memory, problem-solving ability, etc., by up to five years.


On the other hand, certain studies focused on non-linguistic cognitive control tasks, such as that of Moreno-Fernandez, showing behavioral advantages in bilinguals vs. monolinguals.
- 它有利于建立更多样化的关系。
- 它使人们和个人之间能够获得更好的知识。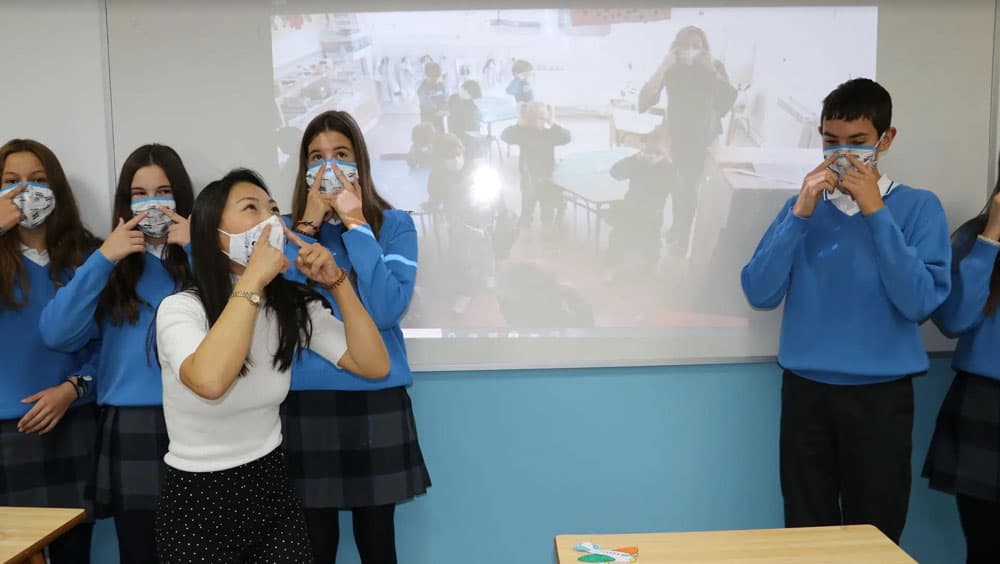 在幼年时期学习多语言的重要性
A few years ago, a group of American researchers discovered that, in the frontal lobe of the brain, the representation of second languages, those that are acquired late, is in a different place from that of native or mother tongues. However, when the different languages are acquired simultaneously and early, both are usually located in common areas of the frontal lobe.
Since these areas of the brain are specific to spoken language and not to its comprehension, the different brain location may explain why late bilinguals are always recognized as such, since they never, no matter how much they practice, come to express themselves verbally as native speakers in their second languages. Everything indicates that when language is learned late, it is no longer installed in the areas of the brain that are best conditioned for it.
因此,最好的语言学习计划是在人们很小的时候就把语言引入到日常生活中,这意味着尽可能地把语言带入家庭、学校、职业和休闲环境中。