There are many discrepancies about the meaning of multilingualism, but the definition that François Grosjean offered is probably the most popular one. For this famous linguist, "multilingual people are those who use two or more languages in their daily lives". A real privilege in the global world in which we live given that being multilingual has currently become a necessity. Today's children are growing up in a world in which seeing, living and moving around will increasingly become their reality.
That is why Eurocolegio Casvi, with the aim of promoting an international education among its students, not only uses a methodology based on the International Baccalaureate (IB), but also promotes learning three foreign languages within the school timetable and as a curricular subject: English, from the first year of life, and German and Chinese from 5th grade of Primary School.
It is carried out through eminently practical classes, with a predominance of oral and written comprehension and expression, emphasizing the spontaneity of the foreign language. Students work in small groups, with native and bilingual teachers, and by means of the most innovative methods of learning. In ESO and Bachillerato they are conformed according to level.
Benefits of multilingualism at a cognitive level
Mastering more than one language from an early age is very positive as it helps them to grow up having a perfect command of more than one code. It allows them to open up to different realities and to opportunities that will enrich themselves further.
Multilingual children also enjoy advantages in the field of learning. In general, they have a higher level of selective attention than the rest; also, their memory capacity is much higher. This is because they are constantly comparing, categorizing and organizing words, and from this incredible ability, they gain a level of language awareness that promote the development of a myriad of skills:
According to researcher Rodriguez Pujadas:
– Greater mental flexibility.
– A superiority in the formation of concepts.
– A more diversified set of mental abilities.


According to Solé Mena, children who learn more than one language are:
– More creative.
– They tend to obtain better results in tasks that consist of imagining various answers rather than finding the correct answer to a question. For example: imagining the number of uses that can be given to a cup.


In Toronto (Canada), a scientific team from the Rotman Research Institute conducted a study in which they found that multilingual people can delay symptoms affecting mental functions such as memory, problem-solving ability, etc., by up to five years.


On the other hand, certain studies focused on non-linguistic cognitive control tasks, such as that of Moreno-Fernandez, showing behavioral advantages in bilinguals vs. monolinguals.
– It facilitates the establishment of more diverse relationships.
– It allows to gain better knowledge between peoples and individuals.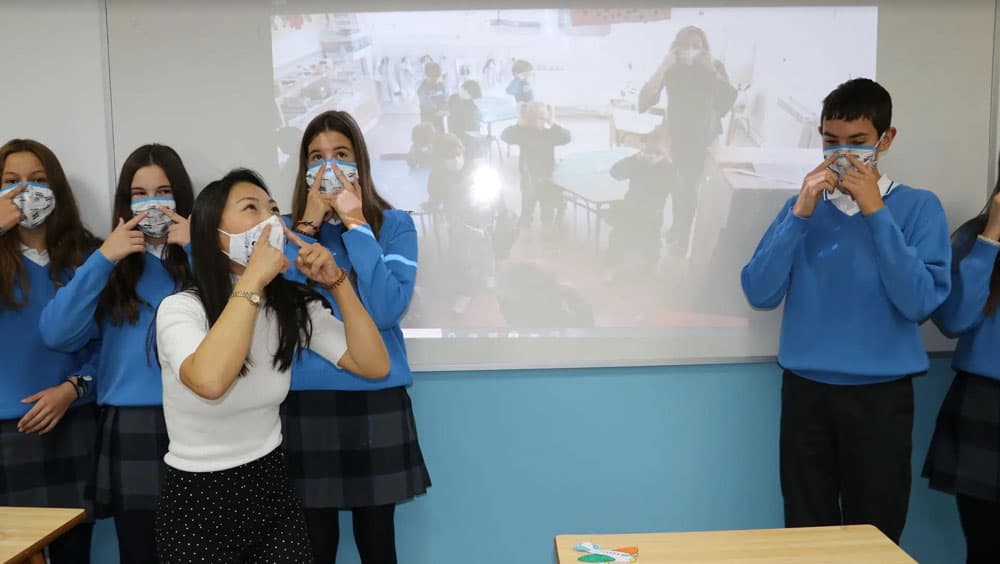 Importance of multilingual learning at an early age
A few years ago, a group of American researchers discovered that, in the frontal lobe of the brain, the representation of second languages, those that are acquired late, is in a different place from that of native or mother tongues. However, when the different languages are acquired simultaneously and early, both are usually located in common areas of the frontal lobe.
Since these areas of the brain are specific to spoken language and not to its comprehension, the different brain location may explain why late bilinguals are always recognized as such, since they never, no matter how much they practice, come to express themselves verbally as native speakers in their second languages. Everything indicates that when language is learned late, it is no longer installed in the areas of the brain that are best conditioned for it.
Thus, the best language learning program is one that introduces the language into people's daily lives at an early age, which means bringing it, as far as possible, into the family, school, professional and leisure environments.