Meet Tianne Pane – our Year 13 student who recently represented The Hague Model United Nations (THIMUN) Qatar at the Paris Peace Forum.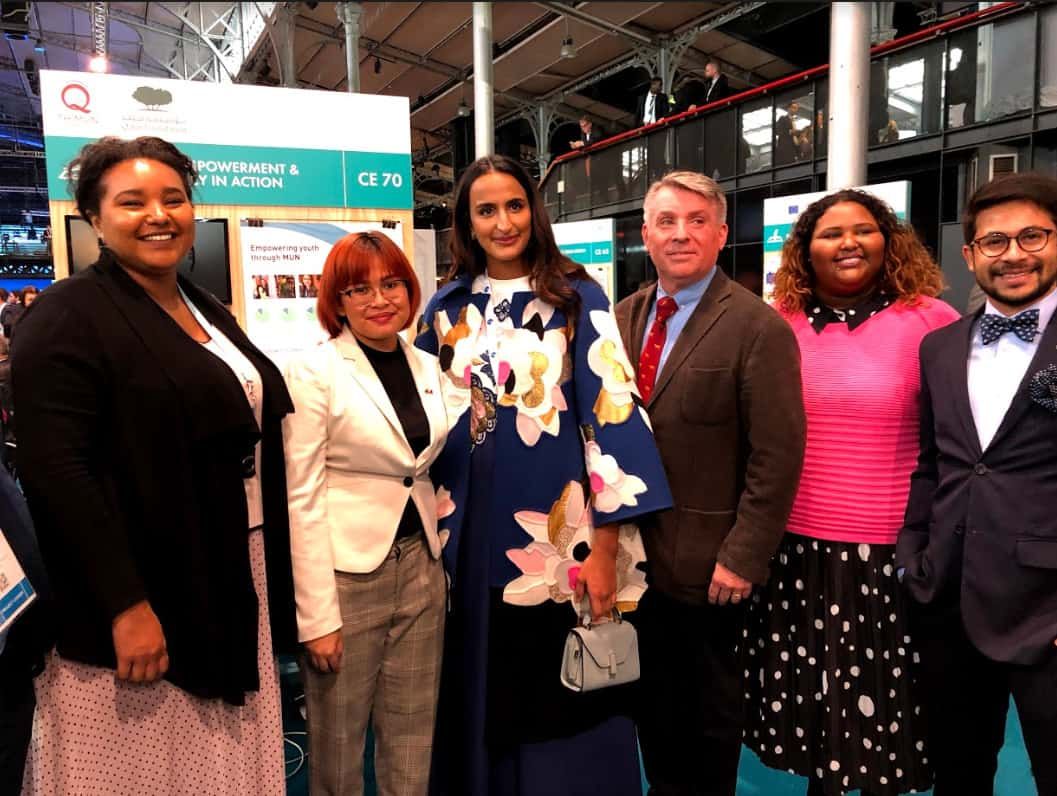 Tianne Pane – second from left, with Sheikha Hind bint Hamad Al-Thani, Vice Chairperson and CEO of Qatar Foundation for Education.
At this year's Paris Peace Forum, more than 7,000 participants from 164 countries joined 33 heads of state and government – as well as 12 international NGOs – to discuss global governance solutions. The forum focuses on six challenges: peace and security, development, environment, new technologies, inclusive economy, and culture and education.
In addition to her A Level studies at QIS, Tianne is Secretary General of THIMUN Qatar.
Tianne says:
'My job at the forum was to run the THIMUN Qatar stand. That meant meeting with people who were interested in working with us in future – it's all about finding a middle ground where global organisations can collaborate.
It gave me a great opportunity to network for volunteering and internships after my studies here at QIS finish. I want to work in data science – artificial intelligence or cyber security – after university, which will hopefully be in Zurich.'