Winter Camps are very popular in Switzerland. Discover our selection of the Best Winter Camps in Switzerland.
The well established camps are located in some of the best ski resorts in Switzerland, offering spectacular surroundings and close to international airports. Our selection of the best winter camps in Switzerland offer a very international student environment paired with a unique choice of snow sports (ski and/or snowboard lessons).
Ideal Location
Switzerland is in the center of the Alps and counts some of the world's most iconic mountains, the biggest glaciers and the highest peaks in Europe over 4000 metres. Ski resorts are some of the biggest and most exclusive in the world. In Switzerland you can ski from one valley to the next, there are trams, cable cars, and chair lifts through each valley, and you can hook these lifts together to cover a lot of territory. In some of the larger ski areas, you could ski all day without ever riding the same lift twice.
High reputation
Switzerland is the home of some of the world's finest and most prestigious boarding schools. Swiss boarding schools, while being expensive compared to other countries, are renowned for their very high reputation and academic excellence. Students come from all over the world to study in a truly international and safe environment.
International Environment
With over 100 international schools, there is a very high concentration of international education, for a fairly small country of only 8 million people. Parents whose children study in Switzerland appreciate the safe learning environment, the high academic standards, the international and cultural diversity, the language focus and the top extracurricular program.
Our selection of the best Winter Camps in Switzerland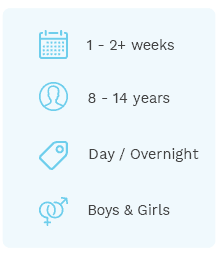 La Garenne
15th of January to 24th of March, Villars-sur-Ollon
Shared time with school year students
– French or English lessons (morning) – Skiing and snow activities (afternoon)
– Clubs and theme (evenings)
VISIT WEBSITE / +41 24 495 24 53





Founded in 1947, La Garenne International School is a leading primary and middle boarding school located in the Swiss Alps. Owned and managed for two generations by the Méan family, our school is set in the charming French-speaking ski resort of Villars-sur-Ollon providing a secure environment for our students.Our philosophy is based on the traditional values of responsibility, kindness and security, which are key elements for a successful and balanced life.In addition to our regular school year and summer programmes, each winter we welcome young international learners aged 8 to 14 years to our renowned authentic Swiss Style Winter Camp. French or English language courses are taught each morning in small groups from beginner to advanced levels, followed by fun cultural activities and themed evenings – all in a warm, reassuring family ambience.A choice of sessions take place in January and February, during which campers experience a varied programme of learning, play, discovery and sharing. Our 'adult to student' ratio is 1:2; these adults are teachers and monitors who are employed all year round by La Garenne, to ensure camp is safe and memorable.


---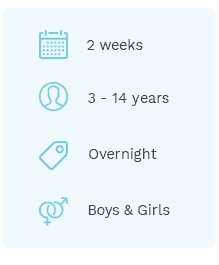 Préfleuri International Alpine School
7th of January to 23th of March, Chesières
Experience the joys of skiing and snowboarding on the slopes of Glacier 3000, serviced by 100km of magnificent ski runs.

VISIT WEBSITE / +41 24 495 23 48





This year, we continue to develop our Winter programme, offering language courses and many outdoor winter activities.Our students can enjoy intensive French of English courses in the morning,followed by winter outdoor activities in the afternoon: Ski, snowboard, mountain life and sledging are some of the many activities on offer.The children will have the opportunity to have an evening in an alpage, to ski higher than 3000m, and to eat traditional alpine food.Prefleuri Winter Camps offer a holistic approach to development of the whole person. Enhancing new languages, physical activity and learning new skills.


---
Request information
Let our member camps know that you are interested in learning about their summer program. Provide your information below to request further information. You request will be typically processed in less than 24h.