Europe is a relatively small continent with astounding natural, historical, artistic and cultural diversity. With its momentous history, cutting-edge culture, and breathtaking landscapes, Europe attracts more tourists than anywhere else. Out of Earth's ten most visited countries, seven are located in Europe, with good reason.
Ideal Weather
Summer is the best time to discover Europe as weather will be generally sunny. Summer programs offered by International Schools take place during the summer holidays, from June to late August. The average temperature for July at major cities throughout Europe range around 25 to 32 degrees Celsius (76 to 90 Fahrenheit).
International airports
London Heathrow is the biggest airport in Europe, based on passenger volume. The second largest airport in Europe is Charles de Gaulle in Paris.
Summer Sports
With snowy 4,000-metre peaks, turquoise sea, multiple rivers, and lakes, Europe is an outdoor paradise offering unlimited opportunities for students to engage with the outdoors. Whether on foot or on a bike, in the mountains, on water or in the air, if you are looking for an endless choice of sports you can't be wrong with Europe.
Languages
Most Europeans speak more than 2 languages as studying a second foreign language for at least one year is compulsory in more than 20 European countries. You can be sure to find the language you wish to study in Europe such as English, German, French, Spanish, Portuguese, Italian and more.
Food
For many, Europe represents the height of culinary accomplishment. Each country offers a unique culinary history that most will recognize, including Spanish tapas, French cheese, Italian pastas and meats, swiss chocolates and so on.
Visa
To visit all countries in Europe you generally need only one Schengen visa. Many countries do not even need a visa for entry into the Schengen Area. More info on wiki voyage.
Please find below our selection of the most exciting summer camps in Europe that can make the summer holidays a truly memorable experience, filled with sports, adventures, fun and learning. Students will have the chance to meet new friends from all over the world while participating in enriching programmes and learning new skills that they keep for a life time.
Our selection of the best Summer Camps in Europe
Brillantmont International School Summer Class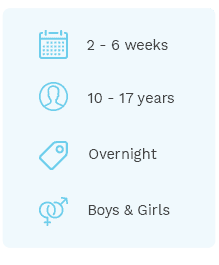 Brillantmont International School Summer Class
July – August, Lausanne (Switzerland).
With 100 students per week, the Brillantmont International School Summer Course offers a home away from home, family environment…
VISIT WEBSITE / + 41 21 310 04 00


The Summer Course in July and August welcomes 10-17-year-olds from around 30 different countries, with nationality quotas to ensure diversity. Students choose French or English classes in the mornings and are in small classes (average of 12 students). The teachers use creative, interactive teaching methods and encourage the students to develop oral fluency and confidence in the language. In the afternoons, sports are played and may include stand up paddle, banana boat, volleyball, basketball, Frisbee, Zumba, tennis and many more.


---
Champittet Summer Leadership Camp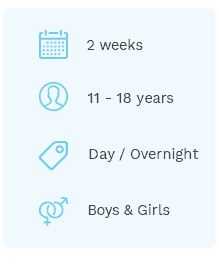 Champittet Summer Leadership Camp
July – August, Pully – Lausanne (Switzerland)
Our Swiss summer camp enhances students' learning and personal development in a fun and inspiring way…
VISIT WEBSITE / +41 21 721 05 05


Founded in 1903, Collège Champittet is a prestigious private school in the Lake Geneva area.Its large campus welcomes primary and secondary students and has a boarding school for up to 80 students.Collège Champittet has been known for its excellent academic level for more than 115 years and we have been running summer camps for over 20 years. Faithful to the values passed on by the monks who lead the school for decades, it is opened to the world thanks to the international dimension it has recently taken.The school welcomes pupils from kindergarten through to the secondary classes and prepares students to the Swiss Maturité, the French Baccalauréat as well as the International Baccalaureate.With a strong ambition and the conviction to help its pupils to grow and to develop their talents, Collège Champittet is " A school of life " which offers one of Switzerland's most exciting summer camps.Founded in 1903, Collège Champittet is a prestigious private school in the Lake Geneva area. Its large campus welcomes primary and secondary students and has a boarding school for up to 80 students.The Swiss Leadership Academy is a leadership institute of reference and specialises in the best leadership programmes and exciting summer camps to develop students' professional and personal skills.We distinguish ourselves by designing and implementing leadership programmes that are characterised as fun-filled experiences with extensive feedback, reflection and evaluations.The specific student leadership series are developed in cooperation with some of the best schools around the world, talented students and well known school councils. The training team is used to work with a diversity of people, teams and organisations, from captains of industry to management trainees and professional athletes and brings all that experience to the world of education as well as this unique leadership camp specifically developed for Champittet.A fun and one of a kind experience suitable for all age and fitness levels.The development of leadership skills is fully integrated throughout the entire summer camp and goes beyond the leadership workshops like goal setting and etiquette. Key is that students have the time of their life and get the opportunity to learn at the same time.This is a must-attend camp to develop communication skills, goal setting, time management techniques and media training ideal for all students between 11 and 17 years old and suitable for all fitness and experience levels!Students will also learn about "savoir vivre" and etiquette, have the opportunity to participate in a variety of workshops such as first aid, dancing, outdoor and media workshops while learning to work more effectively in teams.Highly experienced experts, trainers and guides will guide students through fun challenges, workshops, games and outdoor activities in a breath-taking mountain setting. Participants will receive feedback at the end of each activity as well as a certificate and personal achievements at the end of the camp. All together, this is a unique experience that will be so much more fun than one can possibly imagine.


---
Collège du Léman's Summer Camp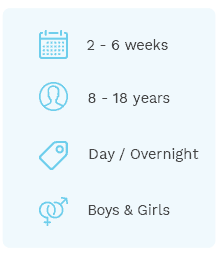 Collège du Léman's Summer Camp
July – August, Geneva (Switzerland)
Choose from 8 activities in the morning – 17 in the afternoon: English/French classes, Sports activities, Arts, Business activities…
VISIT WEBSITE / +41 22 775 55 95

Besides our wonderful location, between Lake Geneva and mountains, close to downtown Geneva and the Airport, a specific point about our Summer Camp is that students have the opportunity to build their own summer programme by choosing from a range of 8 activities in the morning and 17 in the afternoon.In the morning, choose from 8 options:

Genius Programme: English class – French class – Computer programming course
Olympic Programme: Multi-sports activity
Arts: Picasso (Painting, arts & crafts)
Technology & Science: CSI laboratory – Robotics
Business: Future leaders (develop leadership and communication abilities, insight of international politics)

In the afternoon, choose from 17 options:11 activities

Sports: Champions League (Football) – NBAction (Basketball) – Multi-sports – Street dance
Arts: Picasso (Painting, arts & crafts) – On Stage (Drama)
Technology & Science: CSI laboratory – Robotics – Technology (Video making and educational gaming)
Business: Future leaders – Create your start-up

6 Premium options (extra cost) – Intensive courses

Flying Trapeze
Golf
Horse riding
Lake Geneva (Waterskiing, cablewake)
Music (instrument of your choice)
Tennis
---
HIF International Summer Adventure Camp
HIF International Summer Adventure Camp
July – August, Engadine Valley (Switzerland).
The HIF International Summer Camp 2019 is a two-week learning adventure, high above the world at 1700 meters on the campus…
VISIT WEBSITE / + 41 81 861 22 11




The HIF International Summer Adventure Camp 2019 brings together young people from around the world to live and learn together. It will be a summer to remember for the adventure, the friendships, for the fun and laughter, and for the inspiration you will take home with you.
Learn and practice your German or English skills
Explore the Alps with its wildlife, rushing rivers, forests, and mountain peaks
Discover new talents and help organize and lead an activity as a team member
Develop the confidence to try out and practice rock climbing, river rafting, horseback riding.


---
International Summer Camp Schloss Neubeuern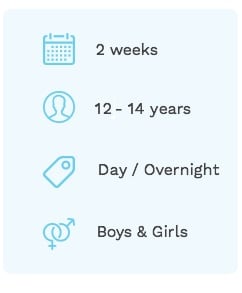 International Summer Camp Schloss Neubeuern
July – August, Neubeuern (Germany)
The International Summer Camp at Schloss Neubeuern offers a small group of 12 to 14-year-olds from Germany and around the globe…
VISIT WEBSITE / +49 0803590620




The magical scenery of a fairy-tale castle nestling in the Alpine foothills provides the backdrop as they embark on a voyage of discovery into boarding school life which will help them decide whether or not they have got what it takes to be a boarder. The camp includes small-group lessons in either German as a Foreign Language or in the core subjects of the German curriculum (options: German, English, and Mathematics).
The International Summer Camp is designed to give participants a realistic experience of life as a boarder at Schloss Neubeuern. They, therefore, wear a school uniform when in class and spend two weeks living according to the regulations and guidelines of our School and Boarding School Rules. In addition to the rhythm of lessons, project work, sport, and creative activities, they also gain a first-hand impression of just how enriching – and strenuous – boarding school life can be. All of the adults with whom participants come into contact during the camp are employees of Schloss Neubeuern and both share and apply our educational values.ACCOMMODATION:
The girls and boys who join us for the Summer Camp are accommodated in double rooms with en suite bathrooms in the comfortable, modern Kronehaus. In addition to a spacious lounge and fully equipped kitchen, they also have access to washing machines/dryers, ironing facilities and a music room with a piano.SPORT FACILITIES
Spacious Gym, Basketball Court, Tennis courts, Fitness Center, Soccer Pitches, Golf pitch and put, and much more.


---
KSI Adventure & Language Camp
La Garenne International School
LAS Summer
Lyceum Alpinum International Summer Camp
Montana Summer Sessions
Monterosa Summer Program
Préfleuri International Alpine School – Summer and Winter Camps
Salem International Summer Schools
St. George's International Summer Camps
Surval Summer Camp
TASIS Summer Programs
Request our help
Are you considering enrolling your child in one of the best summer camps in Europe? Our expertise in summer camps in Europe means we can give you up-to-date information and advice that gives you peace of mind that you have chosen the right camp and that your children will have the time of their lives.