Schools at sea are more and more popular worldwide. Discover The Best Schools at sea and the benefits to study in a school at sea.
Benefits of studying in a school at sea
Every student is different. Some look for traditional schools in traditional settings. Others search for alternatives where they can fulfil their potential inside and outside of the classroom.
A school as sea is different. Although their class room instruction is comparable with other land based schools, students also take an active part in shipboard life and have the opportunity to move from one place to the other.
These schools are fully accredited schools that have replaced the traditional brick-and-mortar schools with Ships – 90 year old tall ships, younger replicas and cruise ships.
The rigours of a maritime environment
Living at sea and sailing around the world presents real life challenges on a daily basis. Schools at sea are small and students live close to each other, often without regular communication with people at home. Experiences like these help develop important life skills such as independence, empathy and communication.
When you attend a school on a ship there are always tasks that needs to be done. A ship must be navigated 24/7. Someone needs to stand lookout every hour of the day. And safety is paramount in the maritime environment. When students are asked to perform these tasks, they are asked to take their part of the responsibility for a common good. If one person does not show up for watch, someone else will need to fill his/her place. It's through experiences like these that students develop a sense of responsibility, accountability and work ethic on a daily basis.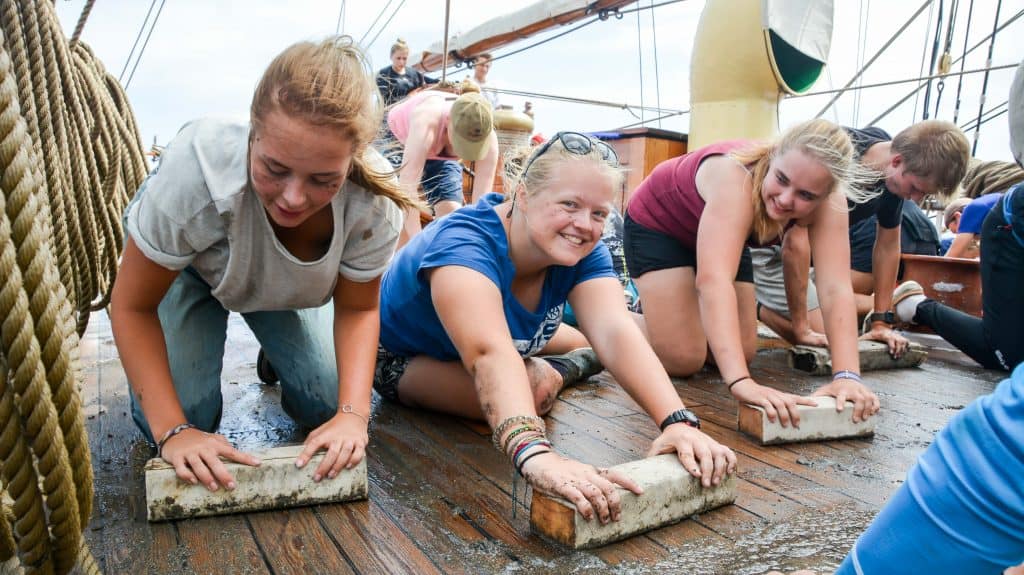 Opportunities at sea
While life at sea is challenging it allows students opportunities that no one else will have. They will have the opportunity to experience multiple cultures in multiple countries on multiple continents in one year. They will have the opportunity to experience sunsets and sunrises from the top of a tall ship in the middle of the Atlantic ocean. They will have the opportunity to gain an advantage over everyone else through learning and experiencing how to overcome challenges and building a story that will set them apart in any college or job application process.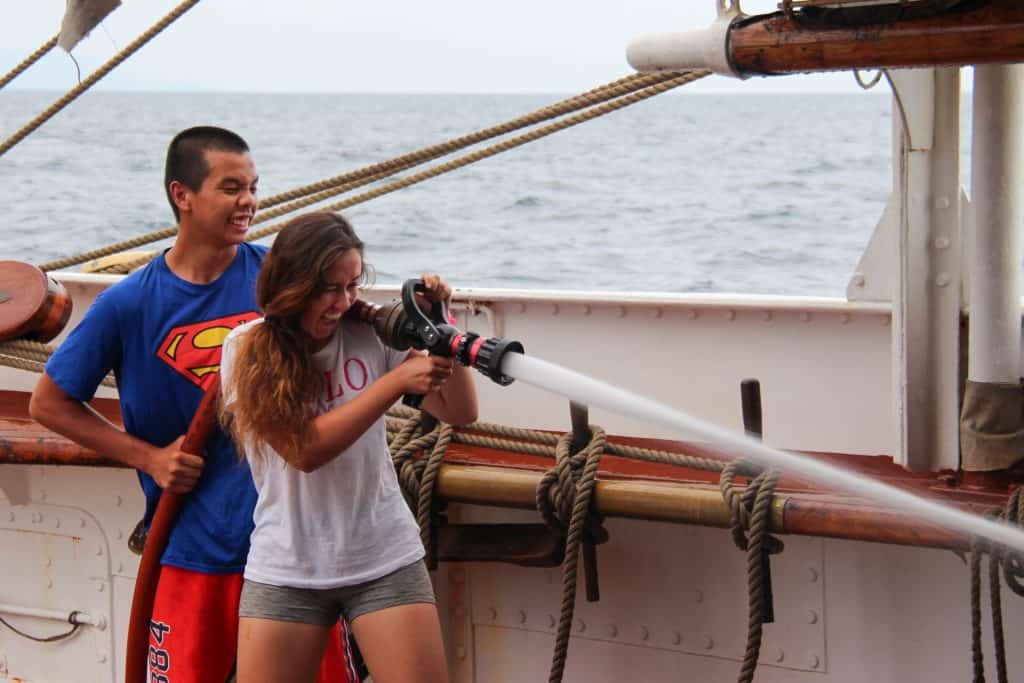 Credit Photos: A+ World Academy
Best Schools at sea