1 August 2022 marked the completion of the campus of Harrow International School Appi, Japan.
On this special day, Mr Mick Farley, Founding Head Master of Harrow Appi signed the cooperation agreements with Mr Takahiro Sasaki, Mayor of Hachimantai City and Mr Takuya Tasso, Governor of Iwate Prefecture, who have extended their tremendous support to Harrow Appi from the beginning. Dr Rosanna Wong, Chairman of Board of Governors of Harrow Appi, also joined virtually to witness this important occasion. The celebratory moment was also joined by 13 media and close to a hundred guests.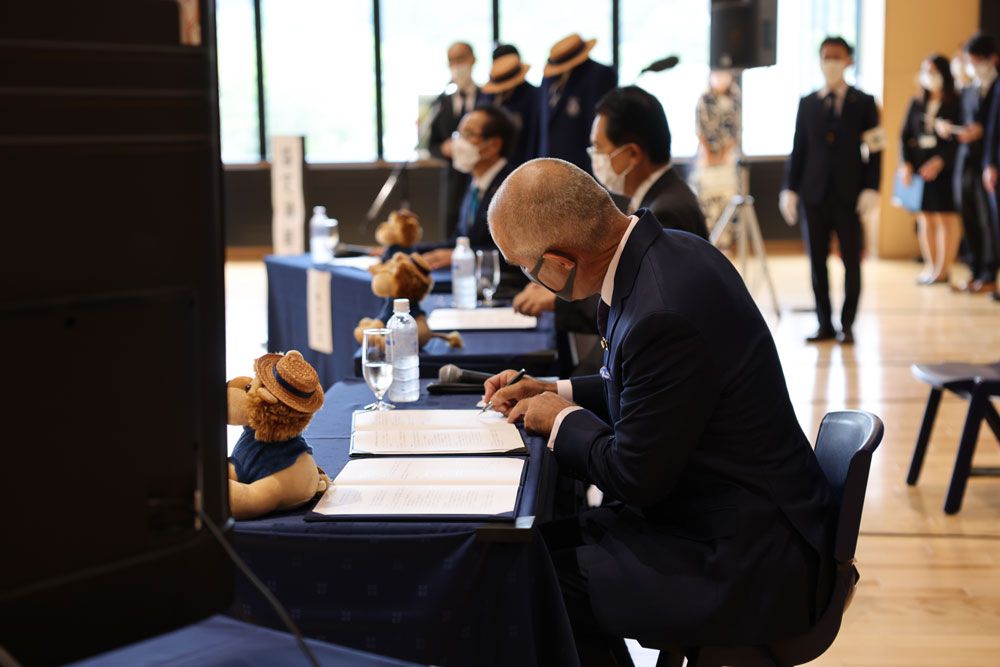 Academic excellence combines with doorstep skiing, snowboarding, tennis, golfing, mountaineering and mountain biking access to Appi's extensive outdoor pursuits, 100% boarding, and fresh mountain air – all within a uniquely Japanese setting. Exclusively catering to students aged 11-18, Harrow Appi is one of Asia's most distinctive boarding schools.
Harrow Appi sets the benchmark for international education in the region, offering a one-of-a-kind learning experience in East Asia: high academic standards, the development of leadership attributes and outdoor sport.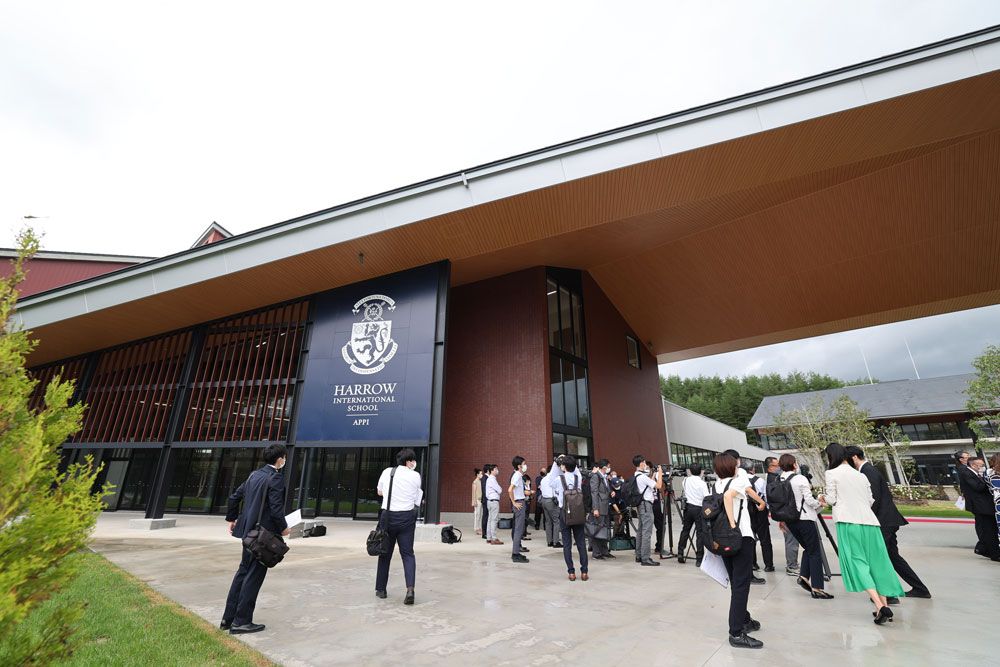 Supported by the dedicated academic team and the local government, Harrow Appi is now fully ready to welcome its founding students at the ceremony on 28 August 2022. From their first day of school on 29 August, students will utilise the world-class facilities at Harrow Appi and benefit from the face-to-face teaching at the stunning Appi Kogen region in Japan.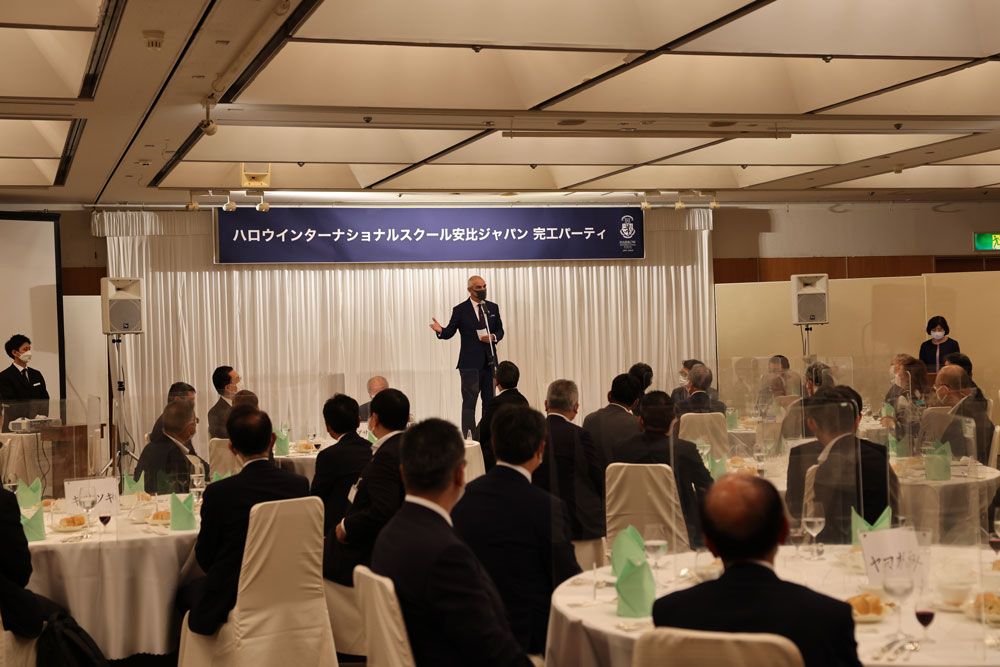 Contact Harrow Appi admissions team if you would like to know more or schedule a visit.