Today, it is vital to educate students for the challenges of the future. We are facing a society that is increasingly changing and advancing at a dizzying pace. Technological, social and economic changes are forcing people to adapt continuously. For this reason, education plays a fundamental role in facing all these challenges and changes in a fruitful way.
We are facing a world where borders are disappearing. Where multiculturalism is a key word in society, where we are subjected to a high volume of information. That is why, more than ever, it is essential to develop critical thinking and global competence.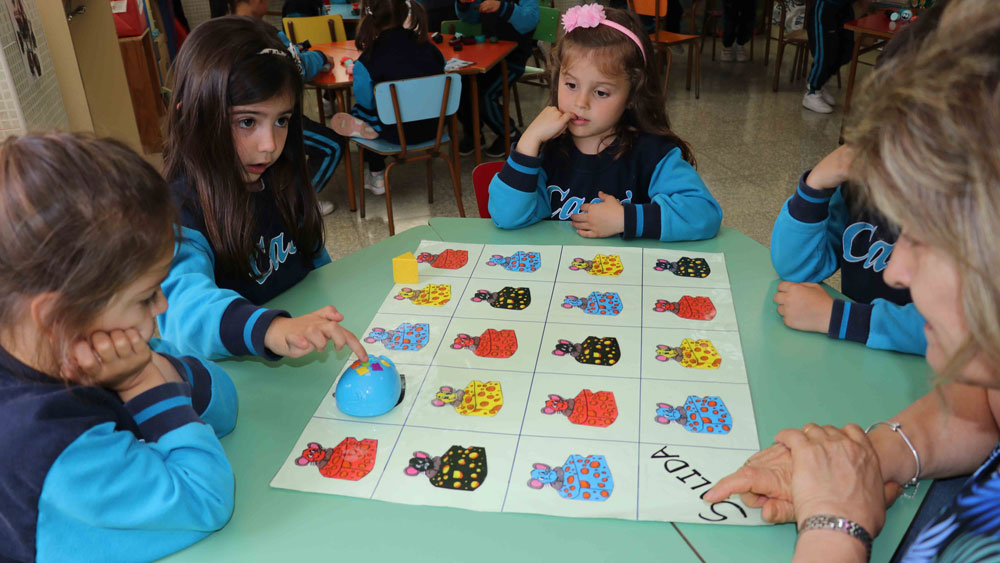 With this in mind, the educational project of the Eurocolegio Casvi International Private School is clearly committed to promoting lifelong learning. This is achieved through the development, at all educational stages (PYP, MYP and DP), of skills that enable "learning to be, learning to know, learning to do and learning to live together", as proposed by UNESCO.
Developing global competence to educate for the challenges of the future
International education is becoming increasingly important. The globalisation we are experiencing has brought about an important consequence. Having to educate ourselves, work, interact and share moments with people from other cultures, beliefs, customs and languages. Therefore, it is essential to develop global competence and educate for the challenges of the future.
It is also essential to learn new languages, which also favours the knowledge of new cultures. For this reason, at Casvi Villaviciosa, three languages are taught as part of the school curriculum: English, German and Chinese. Furthermore, their pupils not only experience a total linguistic immersion, but also a cultural immersion. Especially thanks to its Language Exchange Programme with countries all over the world.
At Eurocolegio Casvi International Private School promotes interculturalism in the classroom. In this way, students gain the practical knowledge and understanding necessary to take advantage of the opportunities that diversity presents. One of our main objectives is to promote intercultural understanding and respect as a fundamental aspect of life in the 21st century.
Developing 21st century skills
Society is facing more and more challenges. For this reason it is also very important to educate for the challenges of the future and for students to develop the educational competences of the 21st century. Nowadays, teaching must be based on transdisciplinary methodologies whose aim is that enquiry, teamwork and effective communication are essential elements in the training of people.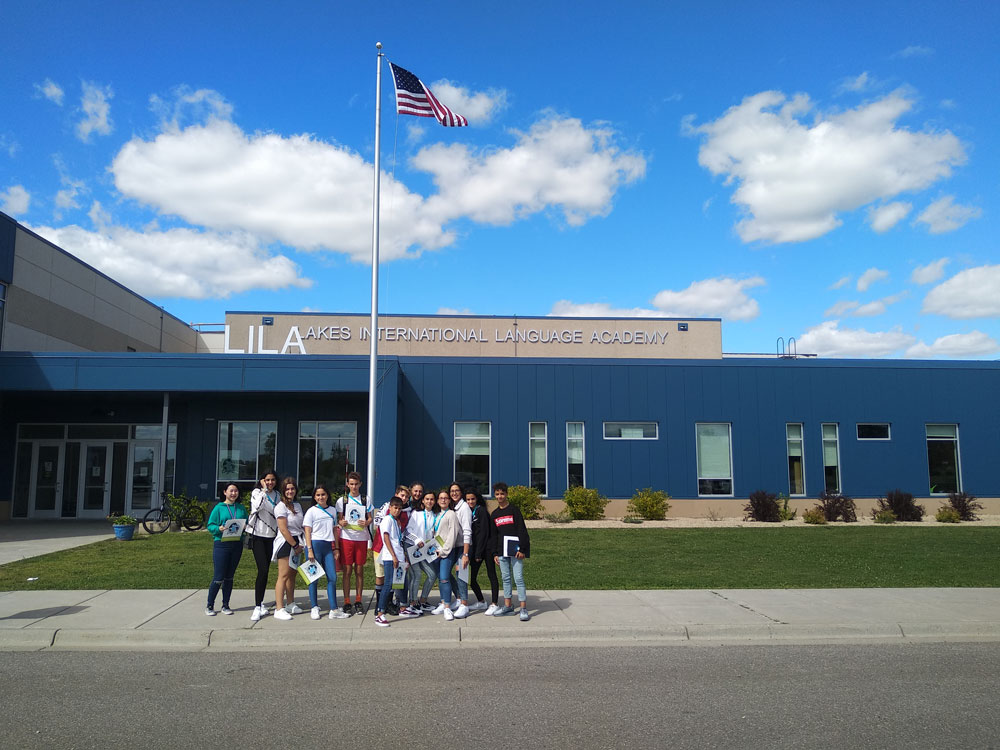 In his book "How Children Succeed", the specialist Paul Tough points out the need to start working on these soft skills as soon as possible. He hypothesises that these skills are more important for success than intellectual ability alone.
Curiosity, problem-solving, autonomy and creativity through critical thinking
Today, children are also subjected to a significant amount of information. For this reason, learning to think critically will be one of the most important 21st century skills for them. This will also make it easier to educate for the challenges of the future. In this age of computerisation, digitisation and ever faster technological advances, children will have to adapt quickly to a constantly changing world. To a world where information is abundant and available to all.
This is the best way to help children develop critical thinking:
Ask them open-ended questions.
By giving them time to think.
By helping them look for different solutions.
Offering them autonomy in decisions.
Education for entrepreneurship
As Cameron Herold said in his TED Talk "Let's educate children to be entrepreneurs". They are all creative and eager to take on projects. Moreover, they do it innately. Therefore, teaching children to be entrepreneurs from an early age will foster a series of values and behaviours such as self-confidence, loss of fear of failure, perseverance, creativity, leadership and willpower. All these values will help them to face the challenges they will have to face in the future.
Educating caring and committed citizens: educating for the challenges of the future
Another focus of today's education is to develop caring and committed young people whose aim is to make the world a better place. The International Baccalaureate emphasises this aspect, where one of its ten attributes is "caring".
In addition, the Diploma Programme works on solidarity through CAS (Creativity, Activity and Service), which helps students to develop their own identity in accordance with the ethical principles expressed in the IB's mission statement and community profile.