我们询问了大英学校社区,为什么他们认为学习外语是一个好主意,以及为什么学校如此强调学习外语和保持学生的母语,这里有一些学生、家长和学生的答案。
1. It helps you develop confidence
Learning a foreign language is an incredibly rewarding experience and a serious confidence booster. It will help you to overcome some of your fears and doubts, learn more about yourself, meet new people, and perhaps travel to places you would've never dared to visit before.
2.它能增加你的脑力
A psychologist at York University in Toronto, Ellen Bialystok, has found that students who study foreign languages tend to score better on standardised tests than their monolingual peers, particularly in the categories of math, reading, and vocabulary. Additionally, a study conducted around the same time at University College London has shown that learning other languages altered grey matter – the area of the brain which processes information – in the same way exercise builds muscles.
3.它真的改变了你的旅行体验
旅行不仅仅是拍摄漂亮的照片并将其发布在Facebook或Instagram上,或在一个五星级全包式度假村中度过一周。学习一门外语,即使只是一小部分短语,也会使你的旅行经历变得更加美好。对当地人所讲语言的了解不仅会带来热情的笑容,还可能给你带来你做梦都想不到的机会。最重要的是,它将通过让你更深入地了解你所遇到的人的文化和历史来丰富你的生活。
4.它将帮助你获得更好的工作
We live in an increasingly globalised world and companies are constantly expanding overseas and dealing with clients from all over the world. Between two candidates with the exact same skill set and experience, the person who offers another language or two is arguably much more likely to get the job. The Economist also points outs that while, according to one optimistic estimate, half the world's people might speak English by 2050, "that still leaves billions who will not, and billions of others who remain happier (and more willing to spend money) in their own language," the article concludes. Plus, studies show that knowledge of a foreign language brings economic benefits.
5.你可以给你周围的人留下深刻印象!
无论是在高级咖啡馆和朋友一起用正确的发音点 "des croissants aux amandes avec du chocolat chaud",还是和当地人用他们的母语交谈,学习外语一定会给你周围的人留下深刻印象。当然,给人留下深刻印象不应该是你选择学习外语的原因,但这是一个很好的分支!
6.它有助于你在海外学习或生活
If you're looking for some excitement and adventure in your life, a foreign language might just be the door that's waiting to be opened. Why not go and live in Europe for a while? Or what about South America? Whatever it is that you want, knowing a second language will suddenly shrink the world and bring you opportunities of a lifetime!
大英博物馆的国际母语日
大英帝国的学生、家长和工作人员庆祝了国际母语日。这是由联合国教科文组织创立的一个节日,旨在庆祝多语言的使用,并保护母语不被灭绝。这一天以一场精彩的游行开始,学生们可以展示他们的民族服装和旗帜。大英帝国是一个多国社区,在下午的活动中,他们以语言小组的形式为学生提供了有趣的活动,解释了组成大英帝国大家庭的各种文化和母语。


大不列颠国际学校,上海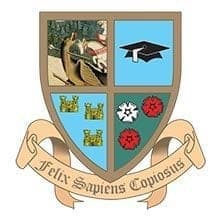 Britannica International School is proud to be a British Owned, British Managed school and is staffed with British Teachers. Within fifteen minutes of the Former French Concession and centrally located in Shanghai, the school has a reputation as an international school of first choice for discerning Shanghai families.