We Asked Some of the Best Boarding Schools in the World About What are the Benefits of Boarding Schools! Let's See What They Had To Say.
Choosing a boarding school is a life-changing decision for both parents and children, which many do not want to take lightly. Therefore, anybody considering this type of education should be aware of all its benefits for the development and future careers of boarders.
One of the most important elements of a great boarding school is the ability to create a place where children feel relaxed and supported—and when done correctly, there are many benefits to a positive boarding experience.
Boarding is a special partnership between school, parent, and child—and holds the best interests of each student at all times. The right boarding environment for your child can benefit your child and their school experience in so many ways.
The environment in most boarding schools is very diverse and international. Students who attend boarding schools learn side-by-side with students and teachers from a wide range of ethnic, cultural, and religious backgrounds.
In particular if the school is in a different country or uses a different language than the home environment, the students gain a huge advantage for their later careers as they become fluent in two languages and are not only taught according to a particular country's curriculum but receive a properly international education.

Often, the schools also offer internationally accepted exams, like for example the International Baccalaureate, which are a big asset for international university and trainee applications, alongside the more traditional A-levels.
What Top Boarding Schools Answer:
The learning experience at boarding school is very different to the one at day school. Boarding schools have the advantage of being able to design and implement a curriculum that challenges and inspires their students.
A boarding school generally offers much smaller class sizes compared to state schools, so that every student benefits from the teachers' closer attention.
Living on campus provides the added bonus of allowing students to build meaningful connections with their teachers, who also serve as their coaches, dorm parents, and advisors.
Top boarding schools employ the best teachers in their subjects so that students get the best possible teaching experience and tuition and achieve the best possible results in their exams.

Of course, in a boarding setting it is given that students are supported with their homework, which is impossible in many cases at day schools where students have to produce their homework from home without any support.
Self discipline is important when studying in a boarding school. This makes it easier for both teachers and students to focus on achieving the optimum in their academic results and is a good preparation for university life where students need to be self-disciplined in order to succeed. Those who have learned to focus on academic matters already at school have a clear advantage in their tertiary education.
In addition, boarders can fully focus on their education without any distractions. They do not have to spend a great deal of their time on, for example their way to school and back home again, which also saves them the dangers of traffic and accidents, particularly in large cities. This, combined with tight control regarding alcohol, smoking and drugs, makes boarding schools the safest environment for students.
What Top Boarding Schools Answer:
Extra-curricular Activities
Traditionally, extra-curricular activities are an important feature of boarding and create an even stronger sense of community among students. In addition, they help students build up their CVs with regards to a later university application and career choices.
Boarding schools provide the highest standard facilities, for example for music tuition or for sports, which makes sure the students have a wide choice in activities and can pursue their extra-curricular activities to the highest standard.

If students have a specific talent in a particular field, they can easily receive extra tuition after lessons when they live at the school.
What Top Boarding Schools Answer:
Of course, the separation from the parents due to enrollment at a boarding school, maybe far away from home or even in a different country, is not always easy for children from the start. However, generally they adapt to staying away from home very quickly and make new friends at the school because they spent more time with their classmates than they ever would at day school. Besides, they develop more self-reliance and independence from their parents than they could at home.
From the first boarding years through to the last ones, boarding can offer a sense of independence in children that helps them through life. This can all contribute to boarders leaving school with a mature attitude and feeling prepared for the demands of university life.
This is a big advantage when starting university because the move into university accommodation does not feel like such a big step from boarding. In addition, during the adaptation phase at the school, children receive close attention and pastoral care from specialist staff which is mostly unavailable at university, so that the transition to boarding and then university is usually much smoother than the one from day school straight to university.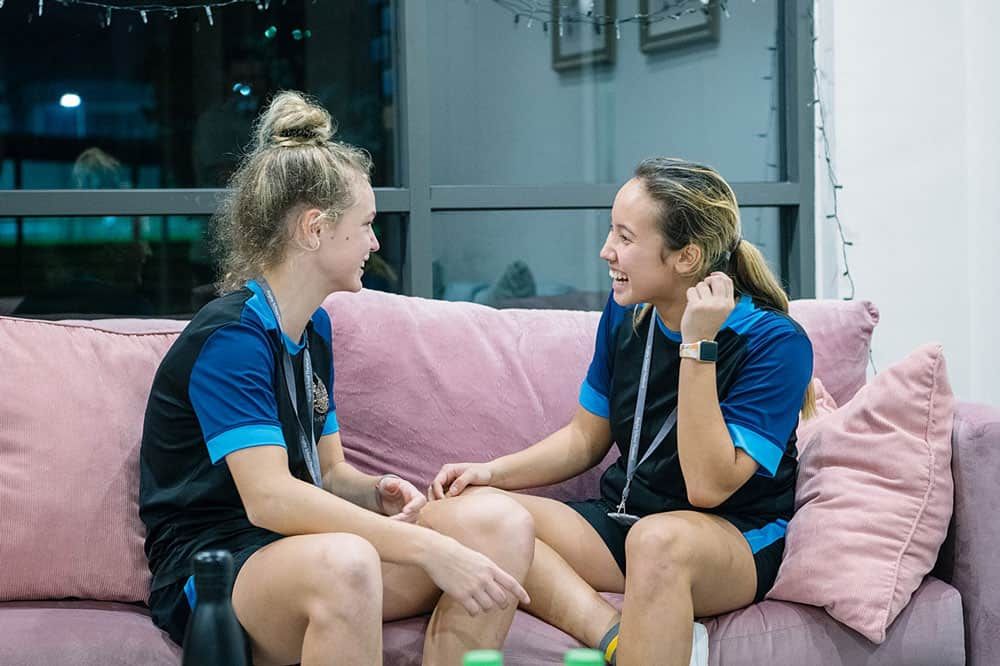 The absence of parents also helps the children in learning to resolve conflicts for themselves. Staff are trained to interfere only if it becomes really necessary so that students gain valuable skills in mediation and also learn to tolerate other opinions and views without asking third parties for support. They learn to share both their good and bad experiences with their peers.
Due to the schools' set times for meals, the students also learn a certain self-discipline and good time management skills. Without their parents to care for their uniforms before school, they also learn to make sure they are properly dressed and always have a clean school uniform prepared for the next day.
What Top Boarding Schools Answer:
At Rugby School Thailand our boarding houses encourage (age-appropriate) independence. For example, children make their own bed and are encouraged to help with laundry, or with loading the dishwasher after snacks. This all contributes to our boarders leaving school with a mature attitude and prepared for life beyond.
Peer Support and Influence From a Close-knit Community: There's an exemplary collective ethos towards work amongst our boarders. They all seem to understand what makes a good balance of study and time off, and this can fluctuate according to the time of year, for example when exams are happening. The boarders can just as easily encourage each other to learn, as they can celebrate free time and enjoy playing games with each other, talking, or reading novels.
From the first boarding years in Primary to the last ones in Secondary, great boarding schools build a sense of independence in children that helps them through life. For example, at Rugby School Thailand, children make their own bed and are encouraged to help with laundry, or with loading the dishwasher after snacks. This all contributes to our boarders leaving school with a mature attitude and prepared for the demands of university.
Attending a boarding school offers many advantages, teaching important skills to young adults so they grow with confidence, resilience and independence towards adulthood. House-parents play a huge role in this experience as counsellors, mediators, comforters and guides. They supervise the students in their daily lives, overseeing general well-being and supporting them as they learn how to structure and balance their days. As they get older, children need more freedom to learn self-responsibility. Boarding schools allow exploration and independence while keeping young people safe. At Institut Montana, the older students have the privilege to venture into the nearby city of Zug, with permission from parents.
Students from Harrow International School Appi, Japan are well-rounded and confident, active, and engaged – in the classroom and beyond.
Our extensive Co-Curricular programme instils the Harrow Values – courage, honour, humility and fellowship – and develops six leadership attributes (not in any order of priority):
Contributing positively the community
Applying knowledge with compassion
Solving problems collaboratively
Solving problems creatively
Making fair and just choices
Facing challenges with determination
Many boarding schools have good connections with the best universities, such as Oxford and Cambridge, and offer alumni mentoring programmes to support their students in choosing the right career path even after they graduate from the school.
What Top Boarding Schools Answer:
In boarding, young people prepare for life beyond school with greater tolerance, respect, and independence. At Rugby School Thailand, from the first years of boarding in Year 3, right up to the last in Sixth Form, we nurture the idea of independence in children. This is anything from cleaning away after yourself in the kitchen, to helping with laundry, to being more responsible for planning your own time in the evenings and at weekends. All this happens within the unique and supportive family of friends that boarders live in, which is a great introduction to the community living that they will encounter at university.
Senior School boarding is particularly helpful for this, as students live in a social environment and are expected to manage much of their own study time within that. University exposes children to an exciting new social life, day and night, so by allowing them to enjoy an active social life that off-sets their hard work will give them an innate understanding of the balance they need to strike: work hard to play hard!
At Institut Montana we offer college counselling, where we help each student to identify their talents, interests and aspirations, thus guiding them to choose the most suitable university worldwide. Experienced counsellors guide students through the application process while helping them make important decisions and create a strong portfolio.
The Harrow Family is proud of its track record in getting our graduates to their university of choice; and then seeing them be successful when they get there. This expertise is shared across the family and will support Sixth Formers at Harrow International School Appi, Japan as they prepare to move to university in the years ahead. 
A key strength of our programme will be the access to university lecturers and admissions representatives that Harrow Appi students will have. A broad range of global universities will visit us, virtually and face to face, ensuring that our students receive the most up to date, focused information when they need it.
The Careers and University Guidance Department, along with the Sixth Form Team, will be focused on the individual needs of each student. All students will receive a one-to-one careers interview in Year 12 to formulate their individual action plan, liaising with parents. Drop-in clinics will be offered for students to receive help on university choices, writing personal statements, and personal essays. There will be bespoke workshops and the Next Steps Programme at the end of Year 12. We are confident that the personalized support and advice that will be available in our Sixth Form means there should be no need to seek help from consultants outside the school.
The friendships made in boarding houses are incredibly strong. There is a sense of family community that comes from living together, caring for and supporting each other, and enjoying free-time together. Some of the deepest-rooted friendships develop during a student's time at boarding school.
The friendships established in boarding last a lifetime. Due to the '24/7' nature of the bond, boarders know each other inside out and have been together through good and bad times. The network of friends and associates established in boarding school provides the ideal professional and business network in adult life.

What Top Boarding Schools Answer:
As you can find excellent boarding schools all over the world, attending a boarding school in the language you wish to become fluent is a great choice.
Research shows that language immersion helps students develop cognitive and communication skills at an early age. In addition to daily classwork, boarding schools motivate their students to learn languages by providing fun activities that promote immersive language learning, such as extracurricular clubs and activities.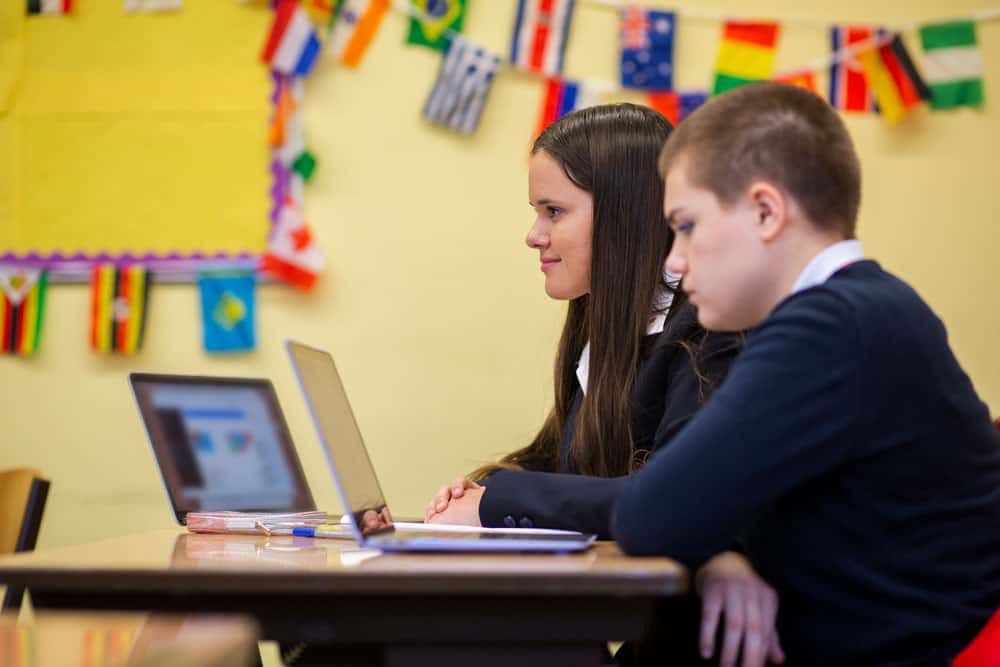 Most boarding schools also offer targeted language instruction to non-native speakers who wish to further develop their English, Spanish, German, French, etc reading, writing, and speaking skills.
What Top Boarding Schools Answer:
Immersion is key We recommend that parents place their children in an establishment where staff teach in their native language, or where many of the children have different mother tongues, including the language you would like your child to learn. This is the case at École Jeannine Manuel where a deliberate effort is made to enroll children with either French or English mother tongue (and sometimes neither!). Our students learn from one another by imitating and interacting with their classmates.
As a truly international school, Harrow International School Appi, Japan enjoys a mix of students from many nationalities, offering a language- and culture-rich environment.
All core subjects are taught and assessed in English. Students speaking English as an additional language are expertly supported as they develop confidence and precision in their use of spoken and written English.
We also offer both Japanese and Chinese, with a large portion of curriculum time dedicated to language study. Japanese nationals are able to progress in their native language to a level good enough to secure entry into a Japanese university, should they desire.
All students study Japanese culture. Celebration and respect for Japanese traditions, events and special occasions form an important part of Harrow Appi life.
Boarding Schools offer amazing life experiences and educational opportunities, such as small class sizes, excellent academic standards and extracurricular activities. These tangible benefits will be even surpassed by the intangible facts of becoming mature, self-confident and well prepared for University life and beyond.
Finding the best boarding school for your child is the core of our counseling work. Following an initial assessment meeting, your personal consultant will perform a profound Boarding School Search while taking into account all the relevant details – your preferred location, your educational preferences, your favorite extracurricular activities, your budget, and anything else that is important to you.