Online learning is challenging, not only for students but for their parents and teachers too. With many schools and families now learning online, it may feel difficult—if not impossible—to ensure that students maintain a good balance of activities and learning without being constantly glued to screens.
除了为一天的工作创造结构,使学生能够保持参与,并能保持常规,这里有五个方法 泰国UWC大学 帮助学生在家学习时保持平衡。
1.每天练习正念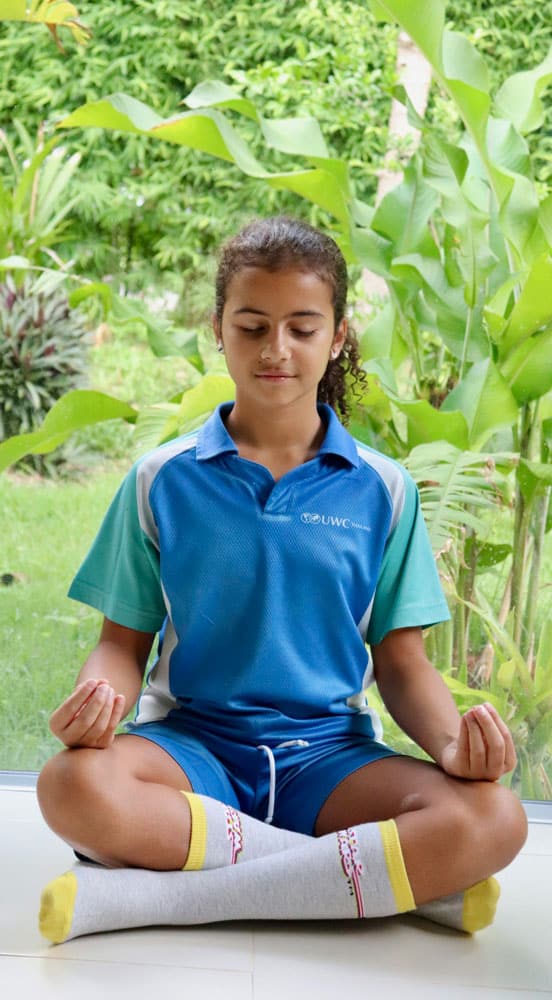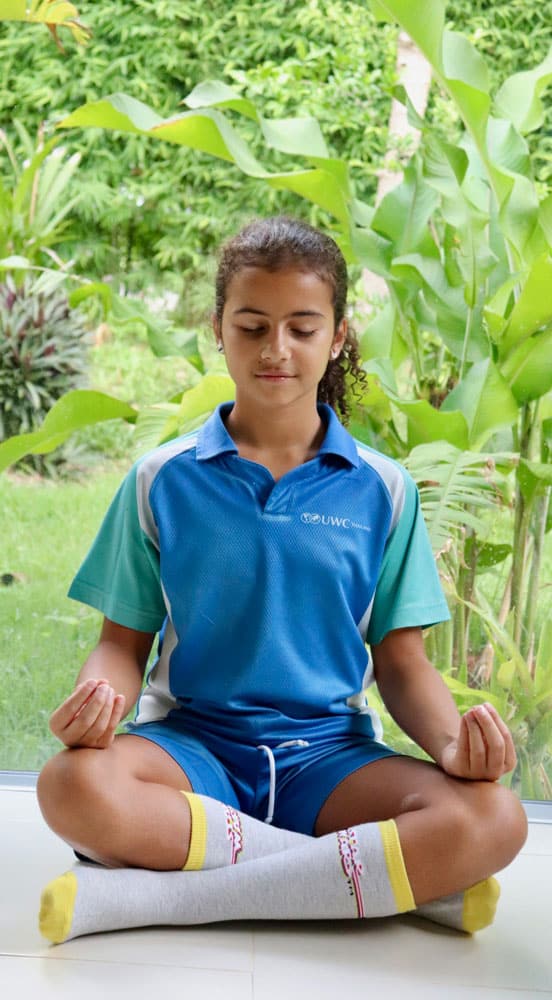 Encouraging children to take pauses to check in with themselves throughout the day works best as part of a family or school culture of mindfulness. Stopping as a family to practice together at a designated time each day can be really helpful. This gives you the opportunity to check in with your thoughts, emotions, and body and to discuss everyone's needs as a family. Connecting to things that you all appreciate and are grateful for can also boost your mood each day and can be a welcome addition to your routine. Looking for a place to start a personal or family mindfulness practice? Visit UWC Thailand's free mindfulness resources page for guided audios and activities.
2.寻求可持续的选择和服务机会
作为一所学校,UWC泰国分校专注于实践服务,但在不断变化的时代,我们必须寻找其他方式来支持我们的本地和全球社区。
With more time at home comes more takeaway meals and midnight shops online for things that we really can do without. What is the environmental impact of all those orders? Think just about the packaging involved, then add on the wider carbon footprint. Consider giving your business to local restaurants, markets, and companies that use biodegradable or easily recycled packaging.
While face-to-face volunteering may not be possible during lockdown or social distancing, there are still a number of ways to help. Many organizations need assistance with writing, online translation, and developing social media advocacy campaigns. Of course, a nominal donation from the money saved from not going to the cinema will also be welcome! If it's time for a spring clean, consider donating toys and clothes that haven't been used over the last few months to local organizations.
3.将日常活动变成学习机会
学习并不以 "学校 "为起点和终点。以下是一些关于如何将日常活动转化为自然学习机会的想法。
Conversations at home about health, nutrition, exercise, wellbeing, hygiene help children learn about their bodies. Consider working as a family to create healthy meal plans, tracking daily exercise, plant a garden, and learn what the plants need to grow.

Daily conversations at home (in any language!), reading together, writing in journals together, and discussing information that you come across to determine its reliability or accuracy is a great way to encourage your children to be critical thinkers and users of language. Symbolic language is also important—mathematical numbers and symbols surround us in everyday life. Why not bake together and discuss what the measurements mean? Placing your grocery order? Have your child help; adding up the costs of items, sticking to a budget, etc.

Having children engage in chores around the house is a great starting point for conversations about work and income. Build or make something together to develop a sense of production and craftsmanship rather than just consumption. The more we can have children 'hands-on', the more 'heads on' and 'hearts on' they will be as well.

舞蹈、音乐、绘画、雕塑和建筑是全世界都能理解的语言。一起听音乐,谈论歌词背后的含义,或者乐器给你带来的感受。去参观世界上许多博物馆的虚拟之旅,讨论艺术作品,然后尝试在家里用你现有的材料重新制作。
4.到外面去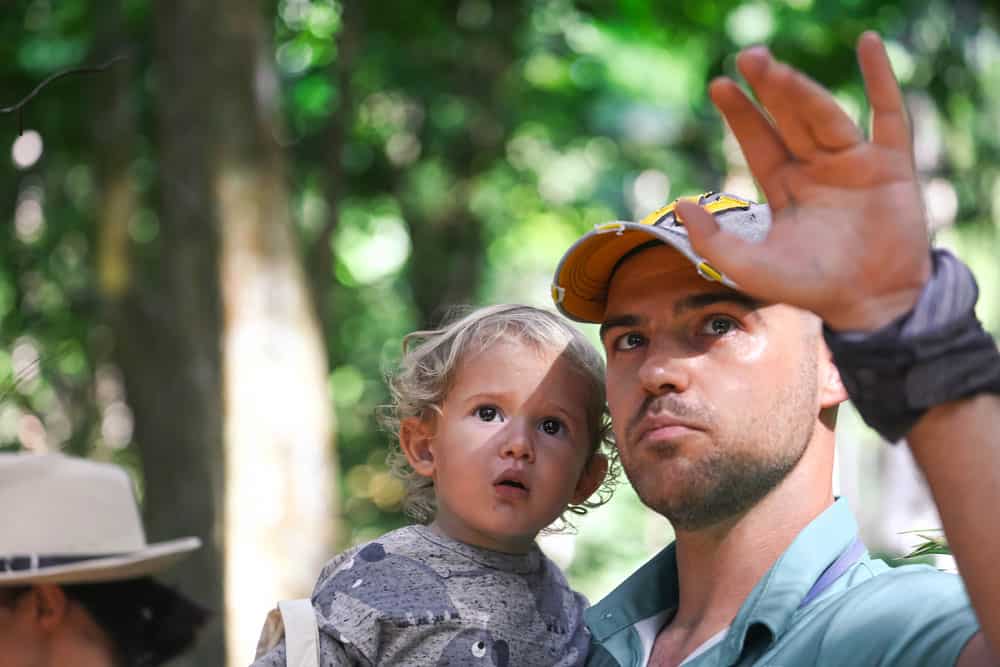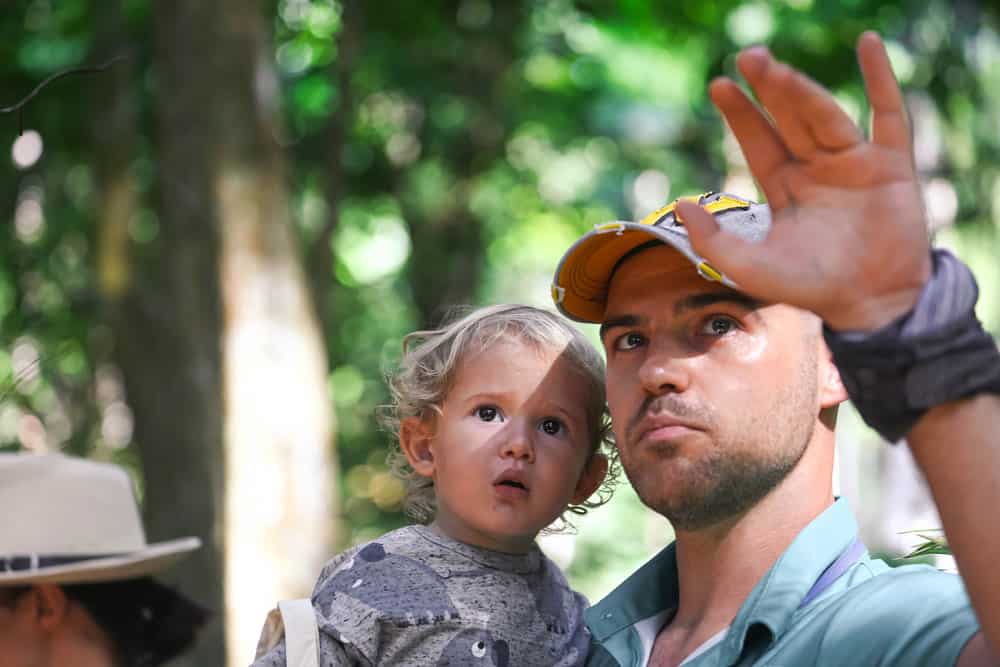 由于我们花在室内的时间比以前更多,现在比以往任何时候都更重要的是,要刻意采取行动,走出室外,让自己置身于 "绿色空间"。有一系列证据表明,在大自然中度过的时间(即使是小的绿色空间)可以积极地影响我们的情绪和心理健康。虽然这可能仅限于我们的花园和当地的社区,但你可能会惊讶于有这么多东西可以探索。你对你门外的野生动物了解多少?
花时间定期在这些绿地上散步,无论是个人还是家庭,都可以帮助我们建立一个可持续的常规,让我们的身体得到锻炼,并体验到对大自然的感激之情。
There are also a number of activities available and wilderness skills to develop while we continue with home learning. Some of the tasks our students have been working on in recent weeks have been focused on knotwork, compass building, water filter making, and nature journaling. There are a number of online tutorials that you can follow, as well as the video series Kru Rob, UWC Thailand's Outdoor Education Teacher, has on his Youtube channel.
5.大脑休息一下
除了日常活动的必要性外,大脑休息时间是充满活力的爆发性活动,可以促进血液流动,将氧气送到大脑,并帮助我们保留信息。
为了便于在禁闭开始前在家里休息,泰国UWC的小学生们决定在家里用网球、跳绳或羽毛球拍等体育用品,一天中定期玩耍。
By now, it's you who has been staring at a screen, likely for much longer than just to read this article, so why not try a brain break yourself? A dozen push-ups and jumping jacks? A quick walk? 10 minutes of yoga? Afterward, when you return to your device, take a moment to reflect on how your capacity to concentrate has changed.