在过去的这几个月里,每个人都在尽力过渡到一个新的时代。 在线学习 environment, but we have been hearing that parents and students are very frustrated and disappointed; that they feel disconnected and alone. When we talk to students and parents, the majority tell us that they feel that the best solution is to postpone and study abroad later in life. But, why wait when we don't know when students can travel again? There are still plenty of options, including enrolling in world-class 加拿大教育,在线。
Here are 10 reasons why it may be a good idea to consider starting your studies right now, online, with a Canadian Online Schooling Program like 梅里克预科学校 以及它如何能帮助你克服这些具有挑战性的时期。
1.在线教育可以节省你的时间
You don't have to wait to start your Canadian education. You can register right away and start the next day. You do not have to wait until borders are open again; you can continue your educational pathway without delay. We can help you overcome all the uncertainties COVID-19 现在就开始你独特的加拿大和独特的全球教育。
2.加拿大学校提供多元文化环境
Connect with students daily, from around the world, and establish lifelong friendships that span the globe, all from the safety of your home. Take the opportunity to learn about other cultures, while being in a Canadian environment. Become an independent learner with the support of our team.
3.通过远程学习课程获得有效的研究。
当你开始你的学期(9-12年级)与 医学博士 你可以让你的学期在国内得到验证和认可。因此,如果你在家里,为什么不开始你的加拿大教育,无论你走到哪里都能得到验证和认可。

4.成为加拿大寄宿学校的一部分
Once you have applied, you will receive an acceptance letter and will be enrolled in a Canadian Boarding School. It is an advantage to show that even in challenging times, you continued your education, and employers in the future will recognize that on your resume. You will be making the best out of the current situation.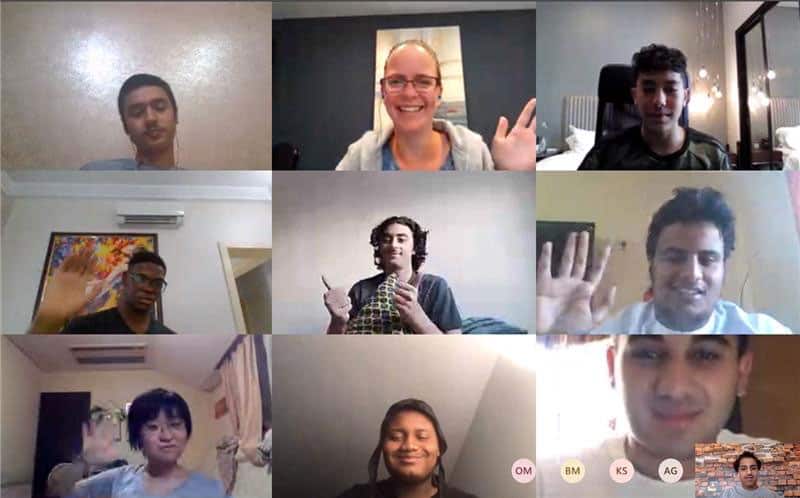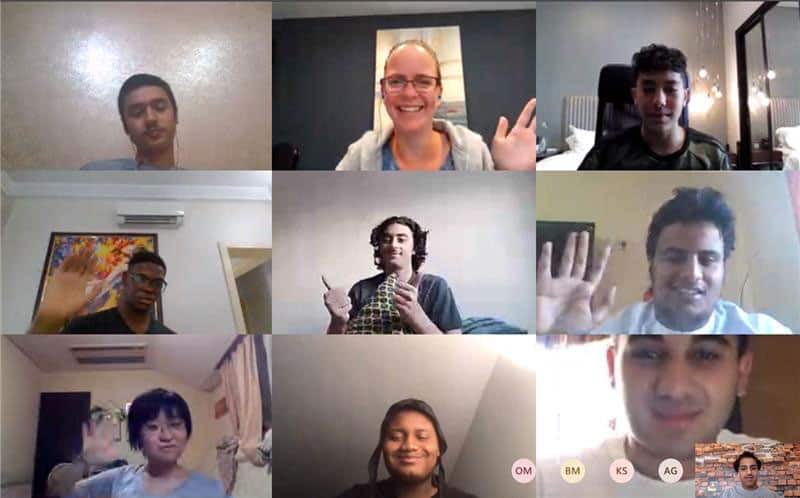 5.网上学习不需要签证
你可以在我们这里开始上课,而不需要申请签证。 加拿大签证/学习许可。同样,你不会失去任何时间。而且,你可以提交签证申请,并在签证批准后过渡到校内学习,而且可以安全地旅行。
6.获得加拿大官方的高中毕业证书
你在MPS学习的所有课程都将为你赢得世界知名的学分。 Ontario Secondary School Diploma, with which you can apply to any university. If you start grade 12 with us, you can finish your high school in time to continue your education at university or college in fall 2021. Our teachers will personally support you live, in real-time, to choose the right program or university, help you with the application process, and even help you prepare for the IELTS. Overall, you will be prepared and ready to study at university whether it continues to be online or in person.
7.在线课程是互动的、现场的和实时的。
Our Synchronous learning platform means you are in class, real-time, with your teachers and peers, interacting and doing group work with hands-on experiential learning! You will not have to learn on your own, but in a Canadian classroom environment, connecting daily with your teachers as well as your classmates from around the world. Immediate feedback is given to ensure your educational success. And on top of this, we offer community events, an Advisor program, extra tutorial support, and a residential-life program. 父母 我们将随时了解你的进展情况,以确保每个人都能支持你。
8.通过学习加拿大课程提高你的语言技能
我们所有的老师都有ESL证书,将帮助你在完成学术课程的同时提高你的语言技能。准备雅思考试的支持也包括在内,当你想申请时,这很重要。 大学 在加拿大和其他国家。
9.加拿大教育为你的大学入学做准备
在每周的个人会议上,你的顾问(指导顾问)将帮助你选择合适的课程,选择提供该课程的大学,并支持你向未来的学院或大学申请课程。在这个过程中,我们还将研究什么是 奖学金 是为你提供的。
10.在家学习可以帮助你省钱
Our synchronous platform is at a lower price than our yearly boarding fees. So, you can start learning from home with the same result of receiving your Ontario Secondary School Diploma that is recognized all around the world. Why wait when you can start your future education now!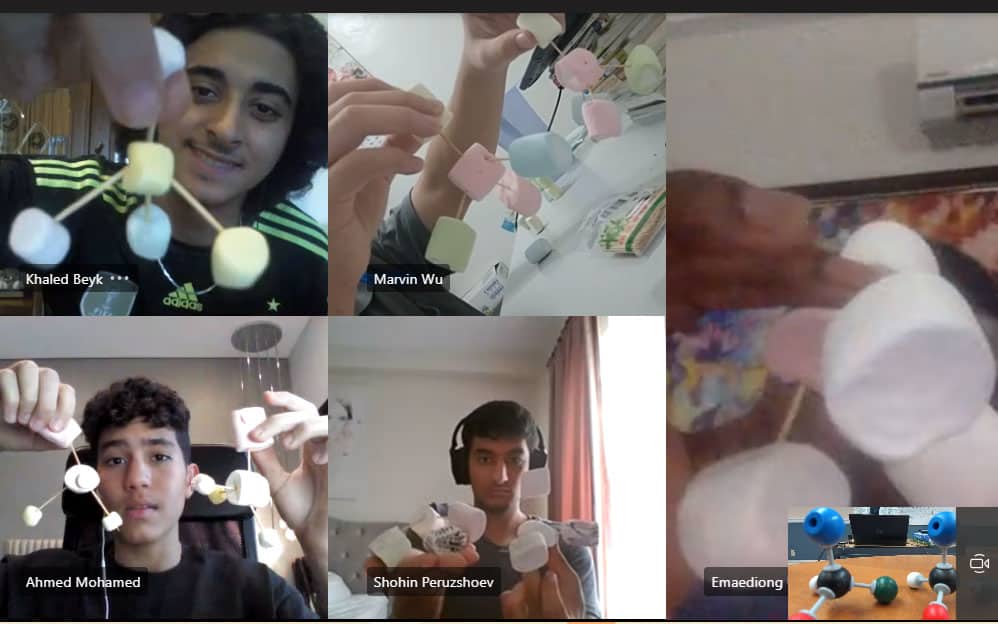 了解更多关于我们的信息 www.merrickprep.com 并在今天报名成为我们MPS大家庭的一员 - 加入来自世界各地的学生,从世界级的老师那里学习,为你的大学生活做好准备。
作者:Johanna Ziegler