If you're relocating to Singapore and looking for an international school for your child, the wide variety of educational options here can seem overwhelming. Singapore boasts more than forty international schools, and there are considerable variations in the curricula they follow. The International Baccalaureate (IB) programme is a popular choice for many families, especially those who expect to relocate frequently or are seeking an alternative to traditional pedagogy.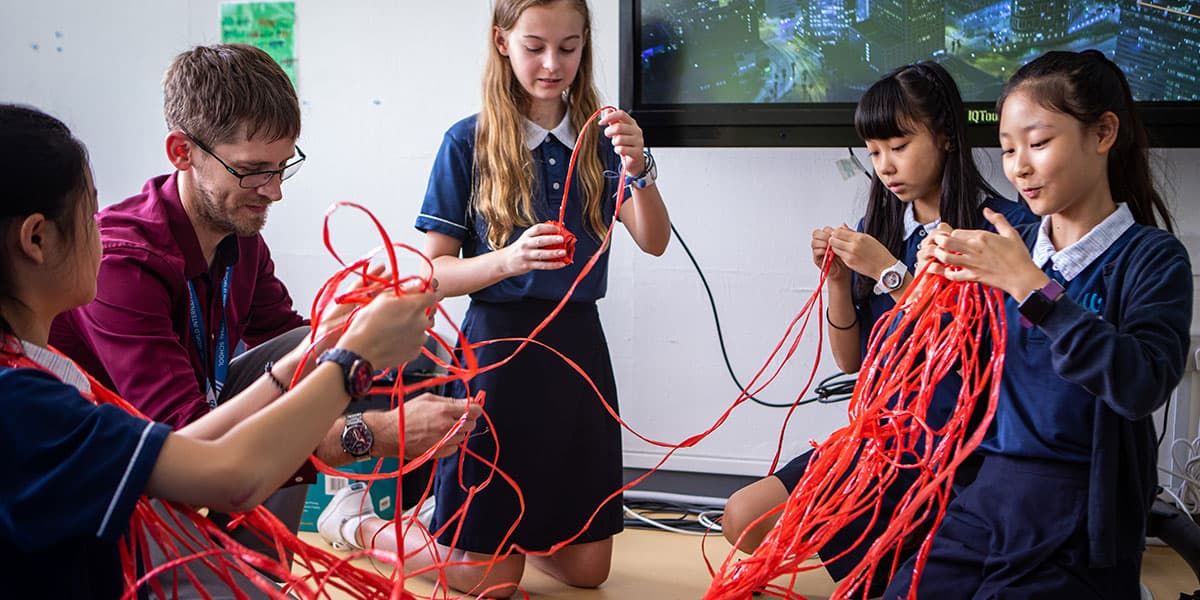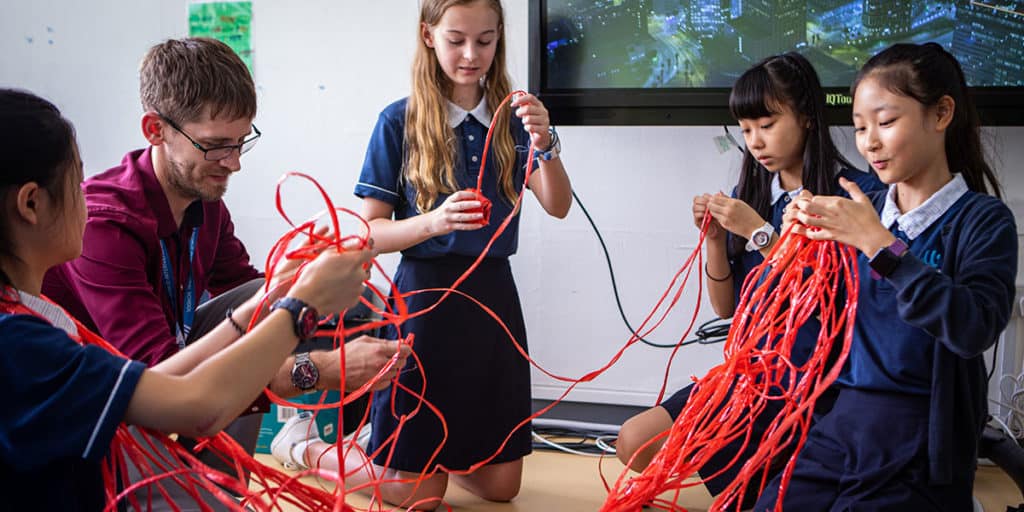 Here are some factors to consider when choosing the right curriculum for your child, and why the IB framework offers several advantages over other approaches.
Curricula nazionali e internazionali
Alcune scuole internazionali a Singapore offrono programmi di studio specifici per il loro paese. Mentre i genitori hanno tradizionalmente scelto questa opzione se avevano intenzione di vivere a Singapore solo per un breve periodo e poi tornare al loro paese d'origine, un numero crescente di genitori di oggi sta iscrivendo i propri figli in scuole che offrono un curriculum internazionale. Questo approccio prepara gli studenti al successo accademico e professionale in qualsiasi parte del mondo. Gli studenti che completano i programmi IB hanno una particolare probabilità di essere accettati in prestigiose università di tutto il mondo.
Apprendimento tradizionale contro apprendimento basato sull'indagine
Traditional learning typically consists of memorising facts and studying subjects in isolation, whilst the IB programme empowers students to take ownership of their learning through inquiry. By asking questions, students can delve more deeply into topics than they might not otherwise. They also have the opportunity to apply their skills and knowledge across subject areas in real-world contexts. A unit on "Sharing the Planet", for instance, may include science lessons on how living things co-exist and social studies lessons on how communities evolve.
L'importanza dei curricula riconosciuti a livello globale
Parents can find IB World Schools in 156 countries. Whilst there are slight variations in the curriculum, it always aligns with the same general framework. This approach is ideal for parents who expect to relocate frequently. Children who have to change schools every few years won't lose ground academically if they consistently follow the IB curriculum.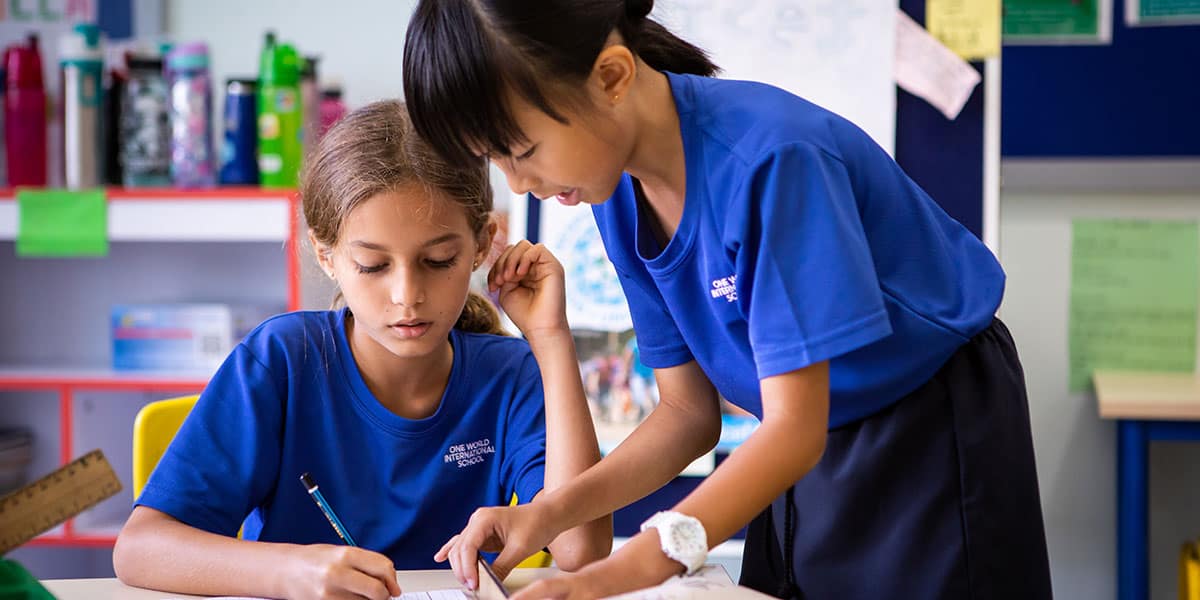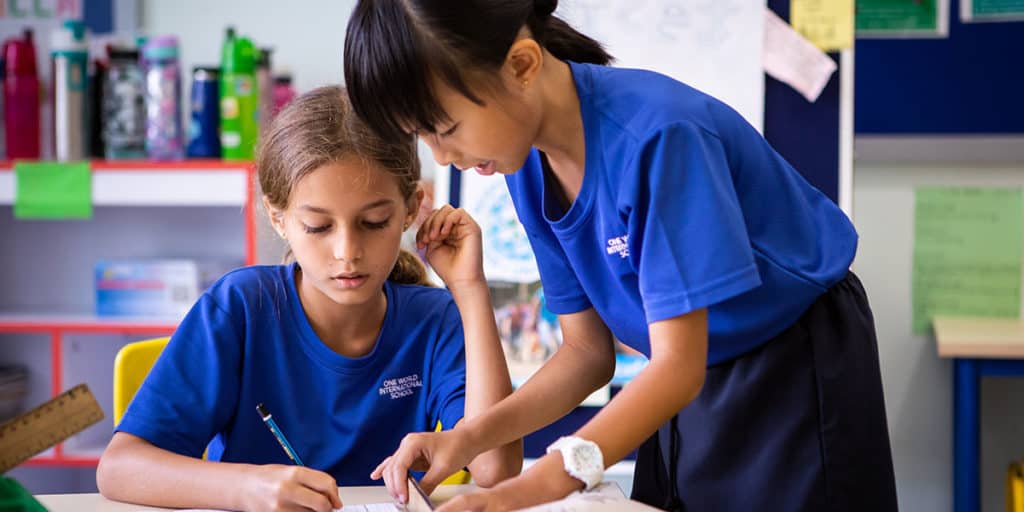 Alla One World International SchoolOffriamo un'educazione di qualità per bambini di età compresa tra i 3 e i 18 anni attraverso il IB PYP (International Baccalaureate Primary Years Programme), il Cambridge IGCSE (International General Certificate of Secondary Education) and the IB DP (International Baccalaureate Diploma Programme). These programmes offer an inquiry-based framework which encourages our students to explore issues in the context of their local community and the world-at-large.
Coltivando tutti gli aspetti dello sviluppo e delle abilità degli studenti (accademici, personali e sociali) la One World International School (OWIS) getta solide basi per una mentalità internazionale, una leadership dinamica e l'apprendimento permanente. Per saperne di più sulla OWIS, contact us oggi.