You know your kids are special. They might drive you crazy sometimes but underneath they are smart, savvy, and caring. You want a school that will find their talents and brings out the best in them. However, the world is changing and it's changing fast. Preparing your children with the skills and knowledge they need to be successful in academics, in their careers, and in their personal lives may seem like an impossibly complex task, but there are some concrete steps you can take to ensure your kids start down the path to success—and are able to stay on that path long after they finish school.
你希望你的孩子在离开学校时能掌握技能、资格和心态,这意味着他们会做得很好,很快乐。但是,我们正处于21世纪阶段 世纪...
技术正在改变工作的世界,谁知道十年后的职业会是什么样子呢!?
高等教育的选择是全球性的,你的青少年可能希望在世界各地的顶尖大学学习,你如何指导他们呢?
信息无处不在,但辨别真假却比以往任何时候都难。学习如何将渴望的目光从发光的屏幕上移开也是如此。
你的孩子在取得这些成绩方面有太多的压力,你如何激励他们学习而不压制他们的热情?
在 祖格贝格上的蒙大拿学院在一个俯瞰热闹的楚格市的宁静地点,这些挑战已经得到满足。这是一所具有悠久历史的学校,对创新采取了深思熟虑的方法。这些品质使它能够教育今天的年轻人,使他们今天健康和快乐,并在未来的世界中茁壮成长,无论那会带来什么。
他们的经验能告诉我们什么?
学会全球思考可以为你的孩子打开世界之门
The world is getting smaller. A global perspective is an important key to unlock a bright future. Being in command of more than one language is a valuable resource – and knowing another language opens up the brain to a wider range of concepts..
From its opening in 1926, these have been core components to life at Institut Montana. They remain so today. Representing over 43 nationalities among its staff and students, the school is a welcoming multi-cultural community. There is a choice between the nationally based Swiss curriculum leading to the Swiss Matura or an international path via Cambridge International programmes to the International Baccalaureate. The school describes its mission as educating the global citizens of tomorrow and every opportunity to achieve this goal is grasped whole-heartedly, from clever adaptations of the curriculum to special projects that explore the issues that challenge our global society.
It is in language learning that the school truly excels. The Bilingual Elementary school for 6 to 12-year old's has children fluent in German and English by the time they are ready for secondary education. A Bilingual Secondary School follows a Swiss curriculum in skill development for the modern world at the same time as teaching proficiency in second and even third languages. Both German and bilingual tracks are offered for the Swiss Matura and the school's international section is a veritable babel of language learning opportunities, with German, French, English, Spanish, Russian and Mandarin. All these programmes are supplemented by a sophisticated and individually devised support system. This is the approach that will help today's children grow into accomplished adults who can live gracefully in the world of tomorrow.
学会批判性思考可以帮助你的孩子们在数字空间中导航!
你青少年手中的智能手机可能是查找雅加达人口或二战日期的绝佳工具,但它也会受到虚假事实和虚假信息的轰炸。如何从垃圾中分出好坏?人们总是容易被说服,我们有防御措施--知识、洞察力和分析。现在,防御比以往任何时候都更重要。
学校在培养学生的知情、独立思考能力方面具有极大的重要性。蒙大拿学院在这些方法还很新的时候就走在了前列,引入了探索性学习(例如拆开晶体管收音机并重新组装),当时它是一个游戏规则的改变。在21世纪的今天阶段 世纪,现代教学方法就是要帮助学生研究、评估他们的资料来源,并使用证据来做出判断。蒙大拿学院的学生每天都要面对这个问题,无论他们是在为IB学习文学还是为Matura学习商业研究。
促进对学习的热爱可以让你的孩子获得成功!
One consistent point we can make about the 21阶段 century is that change is a constant so it's more important than ever to keep learning. Getting good grades is important but if you love to learn then good grades are the by-product.
爱学习包括技能,如研究和分析,以及属性,如好奇心和专注。学校能够提供帮助的方式是广泛的。充满激情的教师,传递他们的热情是很重要的,但还有更多。教师必须是伟大的教师,以灌输良好的学习技能,学校组织必须跟上。
Institut Montana has always attracted good teachers (that glorious location, those elegant buildings and that friendly atmosphere probably help!), but recent developments have been designed with the importance of learning skills at heart. The Learning Centre, where students have time and quiet space for independent study with teachers on hand to consult for example. It is reflected in the individual attention you see teachers giving to their students (a high teacher: student ratio is a benefit). When you talk to a Montana student, they always mention how well supported they feel in their learning.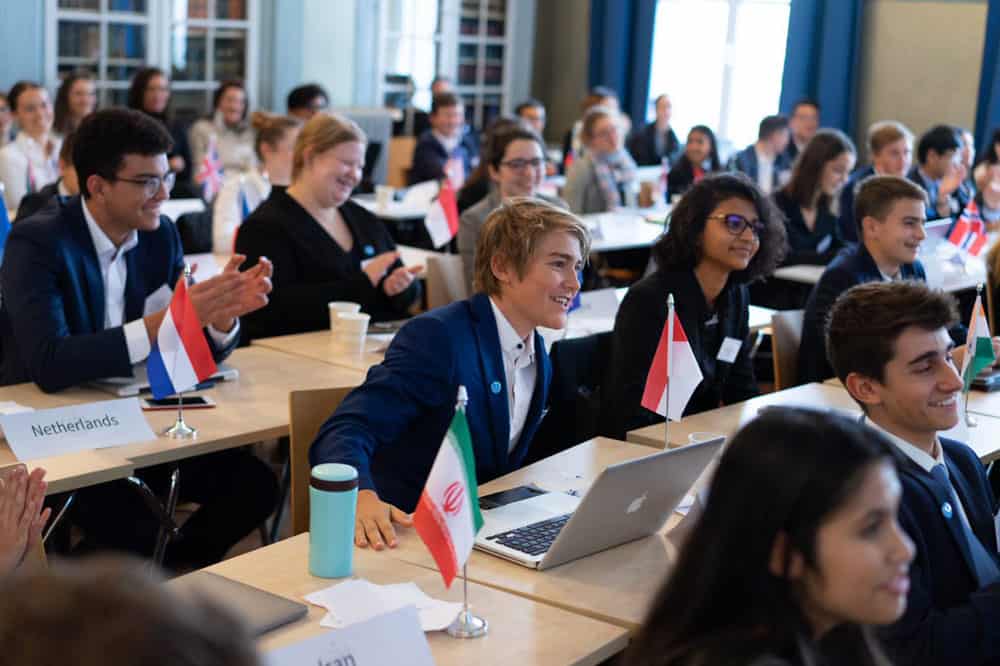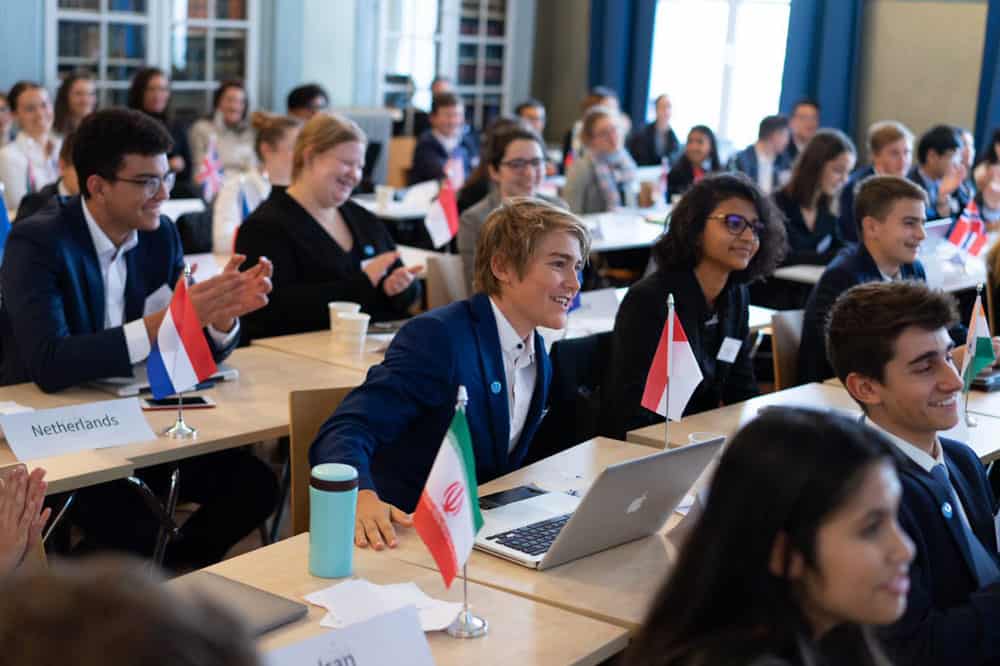 保持创造力可以帮助你的孩子成为一个解决问题的人!
许多教育系统仍然被发现削弱了儿童与生俱来的创造力。这不是面对21世纪的方式。阶段 century! But international schooling has, since its beginnings, had the freedom to adapt the curriculum to a context and often does better here.
The uniting philosophy bringing the different academic paths under one roof at Institut Montana highlights creativity. Creativity is more than the Arts, although the school is strong here too, with lively drama and creative writing clubs and an inspiring visual arts department. But creativity is everywhere. An exciting new development seeks to encapsulate this goal. An old building (it is fitting that it's the iconic Chalet that was the Pavilion for Switzerland at the 1906 Milan World Trade Fair) is being converted into their 'Incubator'. It will be a hub for new ways of thinking and learning about society, business, politics, economics. It will provide the base where the entrepreneurs of tomorrow, the businessmen and women, the scientists and the philosophers, find their talents and hone their skills.
Mens sana in corpore sano!
罗马人给我们的口头禅是 "健康的身体里有健康的头脑",这是人类最应该感谢的礼物。现在有大量的科学证明了它的重要性,"幸福 "已经成为我们应该培养的东西的榜首。但是,这对你的青少年来说意味着什么,学校能提供什么帮助?
如今,许多学校都将学生的福祉置于学校生活的核心,蒙大拿学院也不例外。事实上,它更进一步,建立了一个以这个为重点的全校性部门。它包括有关安全和儿童保护的一切实际内容,但也确保情感和心理健康得到敏感和有效的照顾。支持系统很容易获得,也很容易接近。甚至还有专门的心理弹性课程,这种品质只能帮助你的青少年应对生活中的挑战,毫无疑问,这是很重要的。
回到健康的身体。除了竞技体育(学校有很好的网球、足球、冰球、排球的设施,不胜枚举),还在于培养一种积极的日常生活方式。在祖格山,周围都是远足小径,从门口可以骑山地车下山,山下是祖格湖,有滑雪周末和瑜伽,有攀岩和尊巴,每个人都有机会保持活跃。学生们沿着绿树成荫的大道健康地散步,呼吸着山区的空气,并得到自家泉水的滋养,从而到达他们的课堂。这为你的现代生活做好了准备。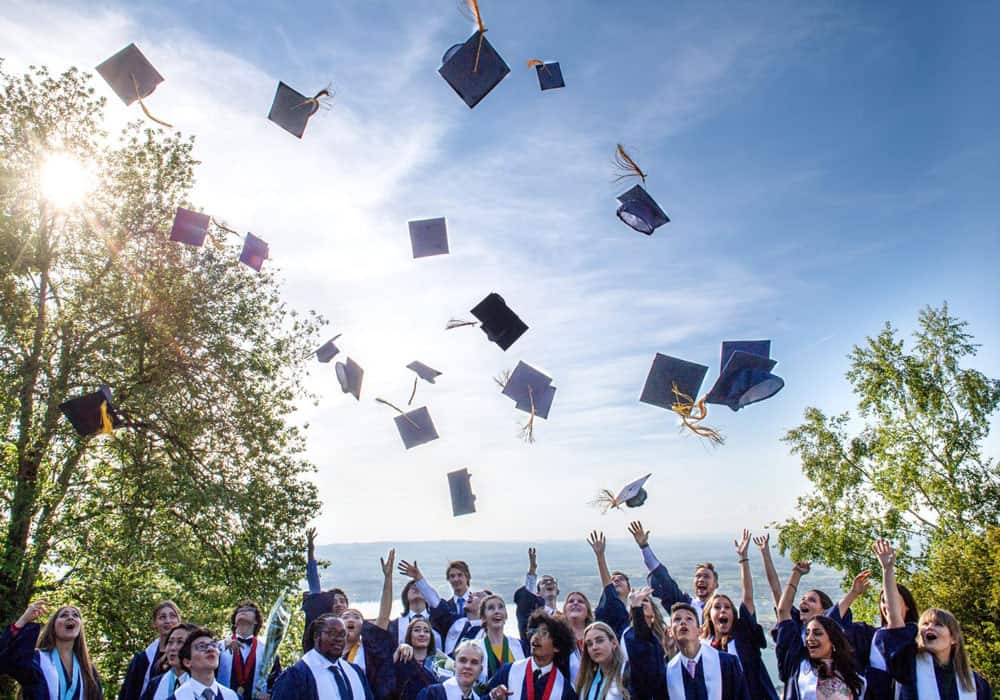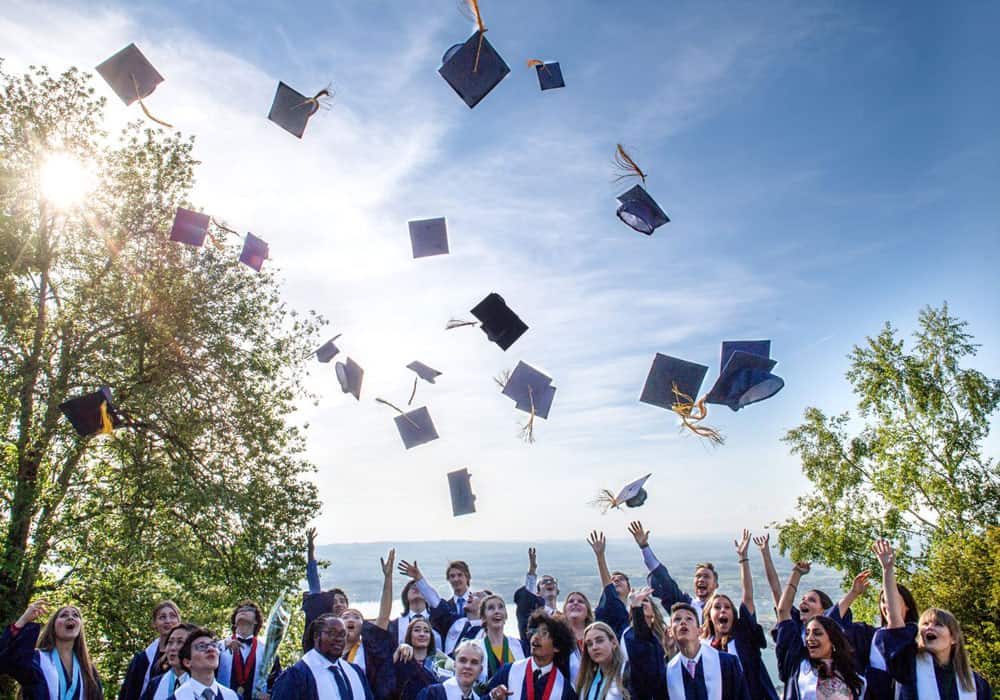 最重要的是,面对21世纪阶段 century is about our young people having the skills and attributes to engage with the world. Teenagers often believe they know everything, that they are invincible. That is the joy of being young. We, their parents and their teachers, understand where to guide, where to encourage and where to motivate. That is our very important contribution to how the next generation will handle the world.