When the decision was made for school closures throughout most of Europe and in Switzerland, to contain the coronavirus amongst other things, the daily learning routine of students at 奥伯斯双语学校(OBS) was not hugely affected. Thanks to OBS' longstanding practice of ensuring learning materials and lessons are available digitally, Primary and Secondary school students were well prepared to switch to distance learning from day one.
OBS aims to prepare its students for complex situations in an ever-changing world. With this in mind, digital learning aids were introduced eight years ago at the Secondary School and three years ago at the Primary School, and huge investments were made to impement a modern IT infrastructure. As a result, OBS students were able to start their lessons on Monday morning (16 March 2020) at 8.30 am as usual, but the only difference, they were working remotely.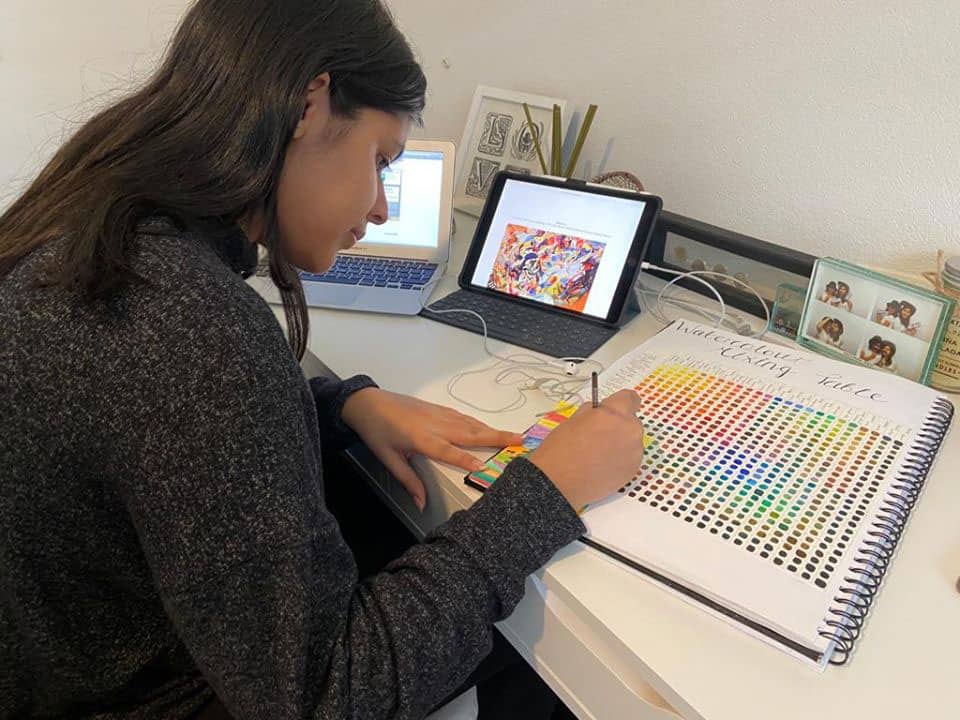 OBS的首席执行官Uwe Feuersenger评论说。 我们希望我们的学生能够带着对新事物的好奇心和开放性来对待明天的世界。我们认为用数字内容丰富的课程是一个机会,因为它们为我们的孩子和年轻人开辟了新的学习方式,无论是个人还是团队,他们都热情地接受。义务家庭教育开始一周后,我们可以说,它被证明是一个巨大的成功。感谢OBS整个团队的出色准备和合作,我们没有遇到任何磨合问题。.在OBS,每天的学校生活从开始到结束都是一样的,只是学生们在家里工作--他们按照时间表在网上上课、讨论、辩论、运动,甚至参加考试,所有这些都是根据教学周的英语或德语双语课程进行的。
许多家长对OBS在转换到在线学习方面的快速反应印象深刻,没有任何干扰。一位小学生的父亲表示。 '我对学校能够在周末切换到电子学习的方式印象非常深刻。干得好!非常感谢。 The mother of a Secondary School student commented: 我想感谢你们的专业精神,你们对我们孩子的学习和成功的承诺,以及你们对这一危机时期的挑战作出快速和有效反应的能力。. The children are also embracing and accepting this new experience. The possibility of chatting with their classmates and discussing different topics and learning objectives in video conferences gives them the feeling that they are not completely isolated and can maintain the
尽可能使他们的学校生活正常化。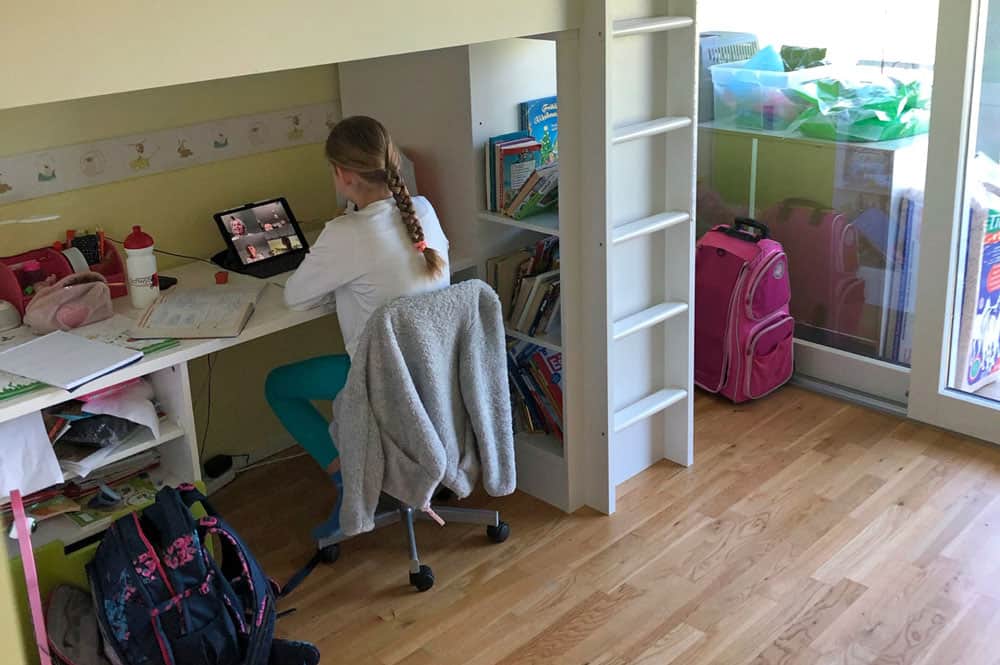 Uwe Feuersenger也解释说。 'I am very proud of our highly dedicated team of school management and teachers through to administration, IT and support staff, who have been highly motivated to ensure a smooth transition from physical school to virtual school. We feel extremely confident that it was the right decision to focus on future-oriented and digitally supported learning. We are happy to share our experience with other schools and teachers or to make recommendations as to which learning tools have proven to be effective'.