梅里克预备学校是一所男女合校的国际走读和寄宿学校,最大容量为60名寄宿学生和20名走读学生,每年招收来自17个不同国家的学生。我们相信,对少数学生的影响要大,而对许多学生的影响要小。我们的员工与我们的学生建立信任和尊重的关系,创造一个真正的社区、归属和家庭感。我们对我们的在线学习平台采取同样的方法。
When it came time to build a platform to reach students around the world, we purpose-built our virtual environment so that it would be anything but virtual. We aimed to make it as personal, connected, and community-oriented as our in-person classrooms and residential life program. Unlike other online learning platforms in which students are not taught or instructed and in which there is no interaction or dialogue with the teacher, we wanted to do it differently and have a profound, meaningful, and lasting impact of positive and progressive change for our students.
在传统的在线学习平台上,学生得到的是一个课程大纲,有固定数量的阅读、作业和期末考试。学生按照自己的节奏独立工作,没有老师的指导,没有提交作业的时间表,也没有基于社区的活动;学生很快就会变得孤立无援,幻灭,不知所措。如果没有第三方指导、鼓励和支持他们的学习,绝大多数学生都很难完成在线课程。我们认为一定有一个更好的方法。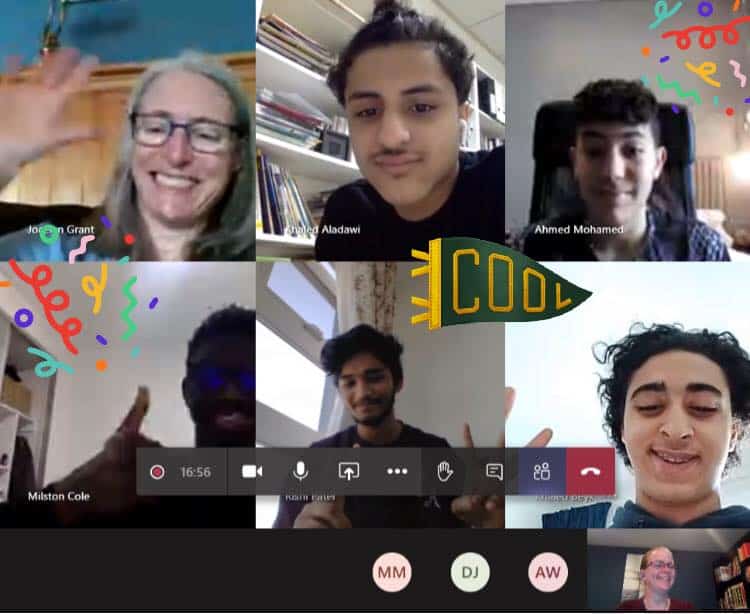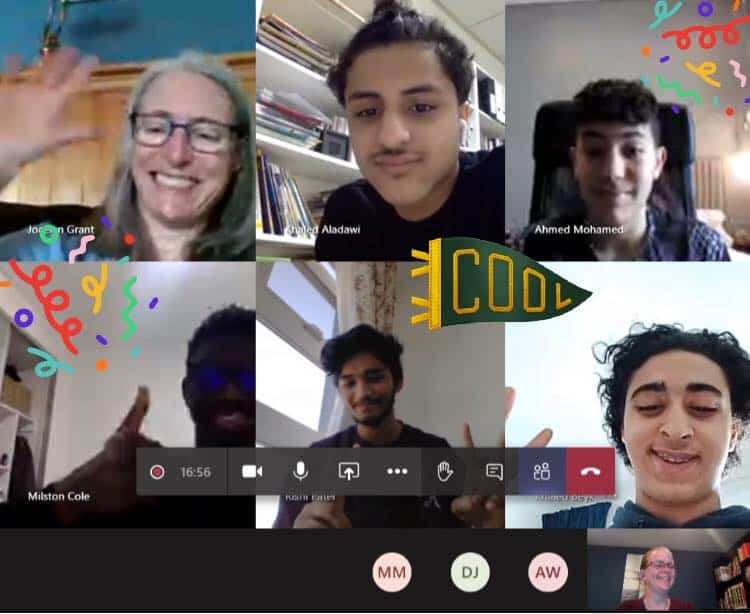 As we built our platform, we sought input from our staff and students: what makes a learning environment great? We knew the answer as we do it every day at Merrick Preparatory School, and we wanted to confirm our understanding from the experts: our teachers and students. The common themes that came back were no surprise: real-time "live" interaction with other students and the teacher; having a sense of belonging and community; being able to get one-on-one help when needed; being able to ask questions as you have them and not wait for an email answer hours or days later—simple things we all know we need in our lives, but so often missed with typical online, correspondence type, learning.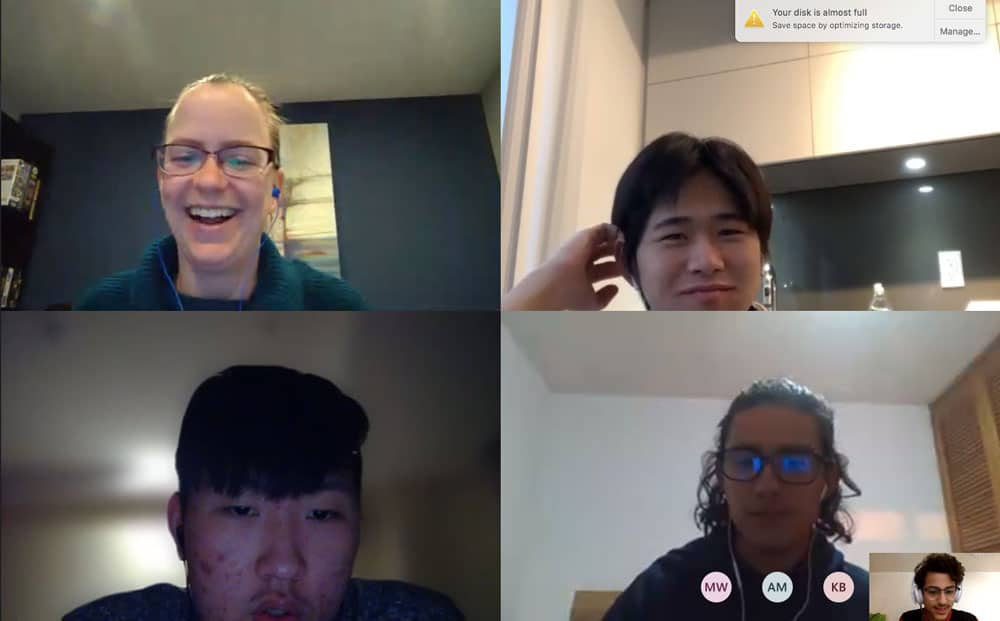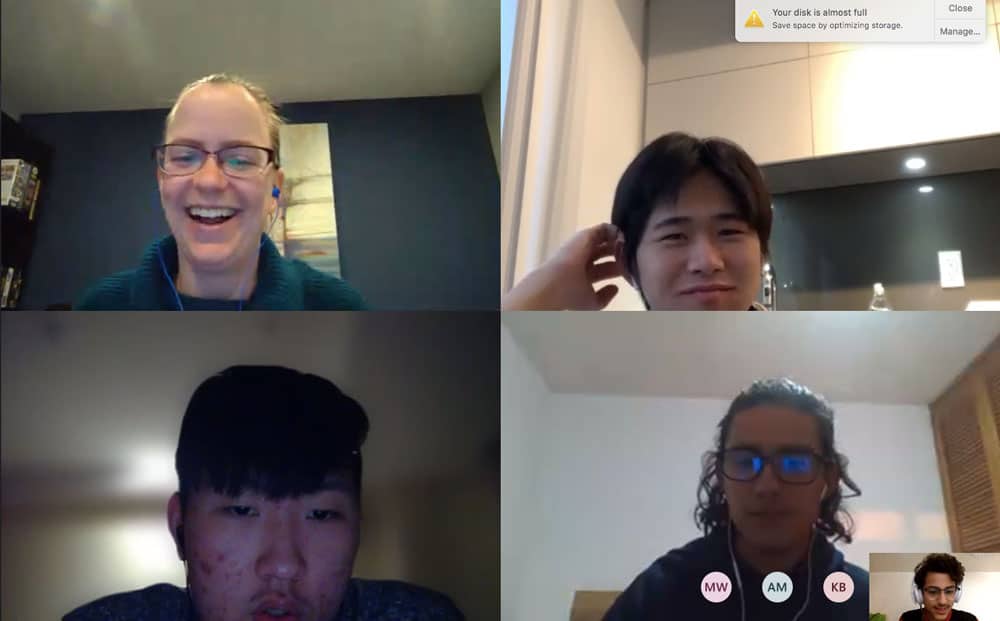 那么,我们做了什么?我们分析了每个班级所有学生的时区。我们设定了课堂教学时间,允许所有学生与老师一起参加 "现场 "课堂教学;这意味着老师要早起或熬夜授课。对于那些不能参加 "现场 "的学生来说,课堂是有记录的。错过 "现场 "课程的学生必须观看录制的课程,并提交一份反思日记,概述他们在课堂上的学习。然后,学生必须在老师三个一小时的办公时间内与老师见面,讨论错过的课程。办公时间定在学生有空的时候,也就是说,老师会在早些时候、晚些时候或周末主持办公时间。
我们在网上教学,就像我们在现场教学一样,采用亲身体验式学习:学生在科学课上把毛毛虫培育成蛹,再培育成蝴蝶;在数学课上测量、混合和烘烤;在化学课上培育晶体;在生态课上到室外分析和跟踪他们的环境。学生们没有被困在屏幕前的静态环境中。我们已经使实践体验式学习成为我们虚拟学习环境的一部分。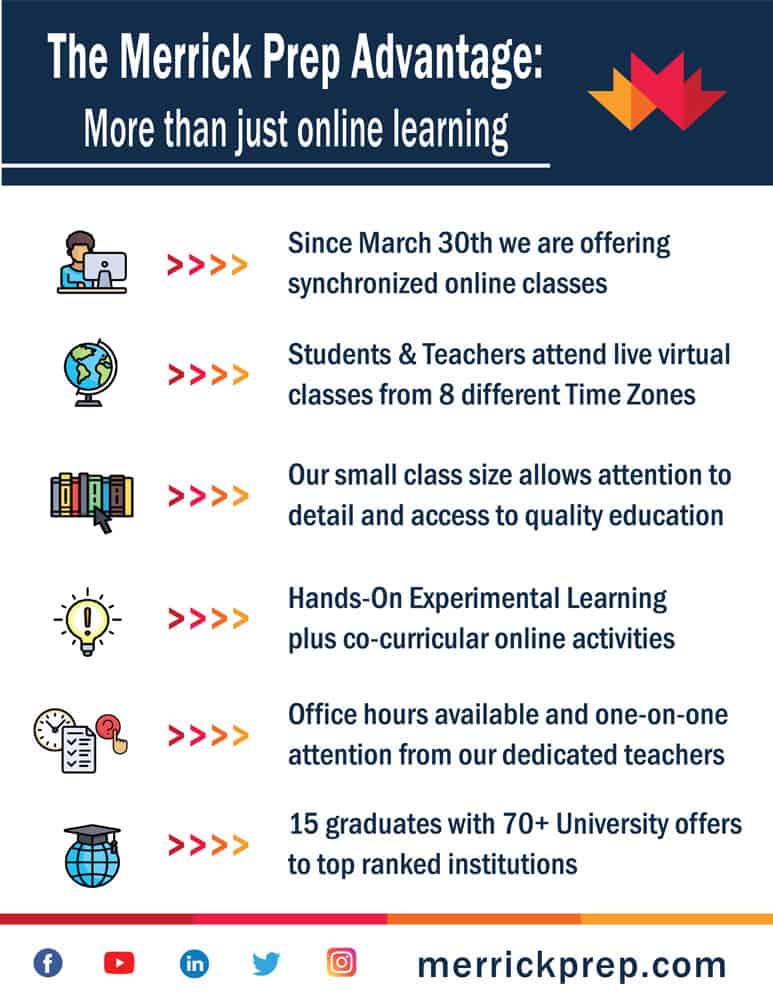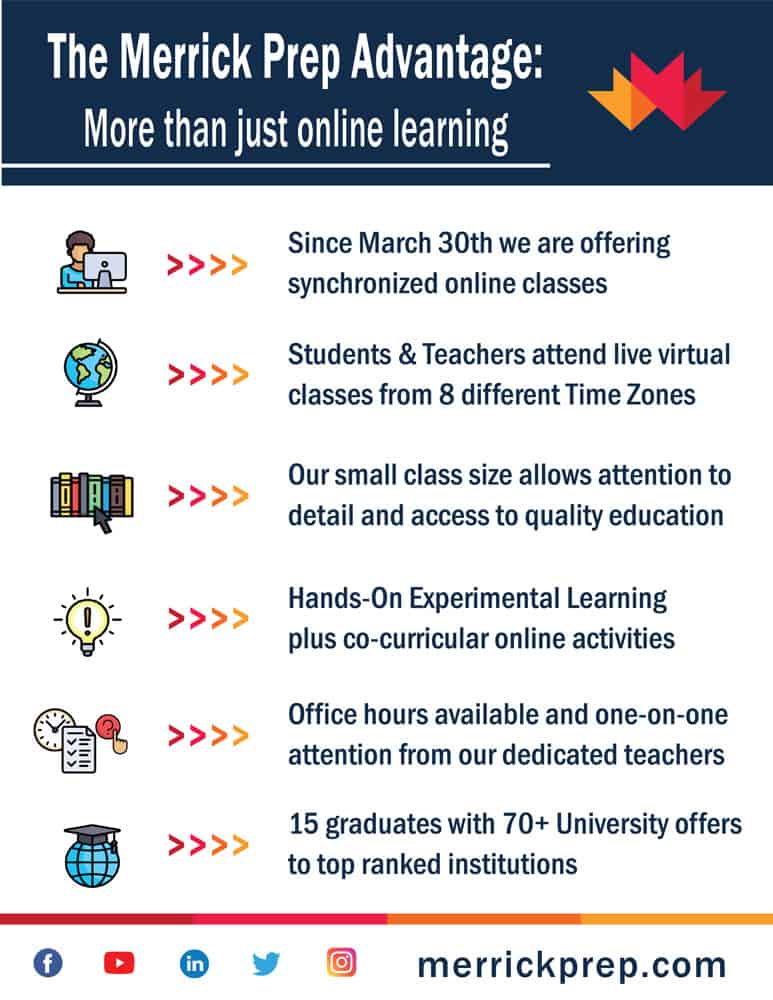 This addressed the rigorous academic programming we have become known for here at Merrick Preparatory School; but what of our sense of belonging, of community, of the development of resilient, compassionate young adults who will become contributing members of their communities?
How do we maintain and grow social development and responsibility? We require our students to continue to actively perform community service—and in a self-isolated COVID environment that is going to look different: helping siblings, cleaning the house, helping with food preparation, reaching out to neighbours with socially-distanced "hellos" and acts of kindness. And within our online virtual environment we continue to build community through Spirit Week, Monthly House Cup Challenges, International Day, Staff versus Student Soccer Tournament, Denim Day to promote a Cure for Breast Cancer, Graduation Ceremony, Community Chat, and Group Chat. Our students remain engaged, active, and contributing members of our and the larger community. We will continue to graduate students that have a 100% university placement rate to their first choice world-ranked university and who are courageous, compassionate, and community-minded global citizens: live in-person-on-campus or live online-virtual … either way, we are still Merrick Preparatory School and still providing world-class, community-minded education for the global citizen. We remain Distinctly Canadian, Uniquely Global.
撰稿人 凯文-法雷尔负责人,校长