Co-Education (3-18)
Day School
+20 2 26144400
B2-B3 South Ring Road, Investment Zone Kattameya, Cairo, Egypt
Ask a question
| | |
| --- | --- |
| Year of Foundation | 2016 |
| Enrollment Phase / Grades | Pre-nursery to Sixth Form |
| Boarding | Day School |
| Number of students | 800 |
| Nationalities | 30 |
| Teacher Student Ratio | Primary and Secondary 1:10 / Early Years 1:6 |
| Accreditations | International General Certificate of Secondary Education (IGCSE) and internationally recognised pre-university qualifications including the IB Diploma Programme and A-Levels |
| Headmaster | Mr. Phillip Burgess |
| Yearly Tuition Fee (Min) | 130.000 EGP |
| Yearly Tuition Fee (Max) | 240.000 EGP |
Description
Malvern College Egypt
MCE is the first British international school in Egypt to be working in partnership with a leading British independent school. Setup in September 2016, Malvern College Egypt caters, currently, from Pre-Nursery to Sixth Form. We offer the International General Certificate of Secondary Education (IGCSE) and internationally recognised pre-university qualifications including the IB Diploma Programme and A-Levels.MCE is a young school; however, we are fortunate to be able to welcome over 150 years of experience in education from our mother school, Malvern College UK. They provide regular inspections based on a set of high academic standards to which we must exhibit adherence, as well as regular visits to the school to provide educational insight and expertise. We are proud to be a family member of Malvern College International and enjoy close ties with both Malvern College UK and Malvern's other international schools elsewhere in the world.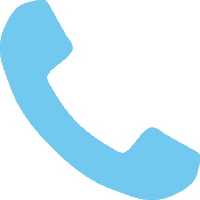 Malvern College Hotline Number: 19198
Expectation at Malvern College Egypt
2020/2021 Academic Year Application
Academics
Curriculum
The primary teaching language at Malvern College Egypt is English. From Nursery through to Year 8 we offer an enhanced form of the English National Curriculum, which is inquiry-based, yet also maintains structure for academic rigour. The child is put at the centre of their learning. In Year 9 students begin the International GCSE prior to moving to the Sixth Form to study their final qualification before graduation. From September 2018 MCE offers a full complement of A-Levels courses within our Sixth Form. MCE has also successfully applied to become a candidate school to offer the International Baccalaureate Diploma Programme (IBDP) and is undertaking the full 2-year authorisation process, due to be completed by April 2019, to begin teaching the IBDP courses from August 2019. Our highly qualified academic staff encourage a scholarly approach in our students and look to nurture in them the habits and skills of independent as well as collaborative learning which will equip them not only for success at school but also at university and in their future careers. We are committed to providing academic support and stretch to all our pupils, across the ability range, within the curriculum and through enrichment programmes and an extensive range of academic clubs and societies. The return, we believe, will be a splendid set of examination results achieved by well-balanced young people which will enable admission to the most highly regarded universities both in the UK and internationally. Malvern College Egypt is an all-round school in the truest sense. Some pupils join us from a very strong academic position and will fly through the College achieving top grades seemingly effortlessly; others have been selected for their wide range of strengths and may find the academic rigours of their GCSE, IGCSE, IB or A level courses more challenging. Whatever their starting point, there are systems in place to support, stretch and challenge pupils so that they flourish here and exceed their own expectations – whether that be in their academic results or in their contribution to other aspects of life at Malvern, such as sport, drama or music. Whatever their starting point successful Malvernians have, and always will be, defined by a range of personal qualities that underpin their successes and their value to others. These are a clearly outlined set of 'qualities' that are at the foundation of everything we do at Malvern and all pupils are encouraged to reflect on how they apply them during their time at the school. We encourage our students to take pride in themselves and their successes, holistically as well as academically, continuing the tradition of excellence started by Malvern College in the United Kingdom.
Languages of instruction
English
Foreign languages
French, Arabic
Examinations
IGCSE, AS, A-Levels & IBDP
University counseling
Yes
Learning support
Yes
Extra-Curricular
School trips
Community service
Performing arts
Sports
Summer programs
In all my past years as the First Lady of Egypt, I strongly believed, and still do, that the youth hold the keys to this great country's future.
I too congratulate the Azazy Group on having taken the initiative to invite Malvern College to become established in New Cairo and I take this opportunity to give you all my very best wishes for what I am sure will be a highly successful future working together.
The young people within Egypt need to be connected to the world and receive suitable education. However, they don't just need any education. They need the single most important thing for young people today, which is education for an open mind.
Egypt is all about people investing together, learning together, going on holiday and debating together as well as building partnerships together. I am very pleased that Malvern College and the Azazy Group have decided to create Malvern College Egypt. I am sure the school will be a great success.
When the Azazy Group approached us some time ago and asked us if we would be interested in coming to Egypt, we grabbed the opportunity with both hands. To have the opportunity to come to Egypt and open Malvern College Egypt in 2016, is very exciting for us all.
Previous
Next