In my junior year, I was very frustrated that some of my classmates didn't do very well on the SAT. I thought about advising them to be more diligent in their studying but eventually decided against that. I wanted to not only present the problem but also to give them a plausible solution, like an engineer would do. Hence with my minimal skills in programming, I went to do some personal learning and I crafted an SAT chatbot.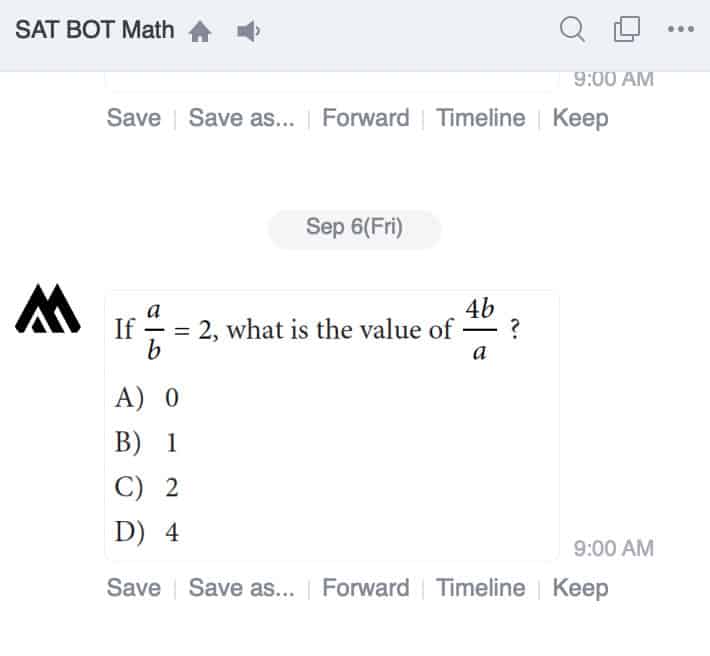 I thought about where teenagers my age would spend most of their time. The answer I came up with was Facebook and LINE (a messaging app widely used in Asia). I made a LINE chatbot that would help to gradually develop the skills of people my age in both the English and Math sections of the SAT. The chatbot would send a few daily test questions for practice that would reinforce the knowledge the students had accumulated from their past learning experiences and bring out their greatest potential in the standardized test.
I was first exposed to programming in my junior year when I utilized HTML and CSS coding to represent my company in a business model competition. I was fascinated by the boundless possibilities of computer science, which prompted me to take my interest further. I went online and started taking Python courses from Udemy (From Zero to Python). I also continued my studies of web-based coding, such as Javascript and Node JS on Codecademy.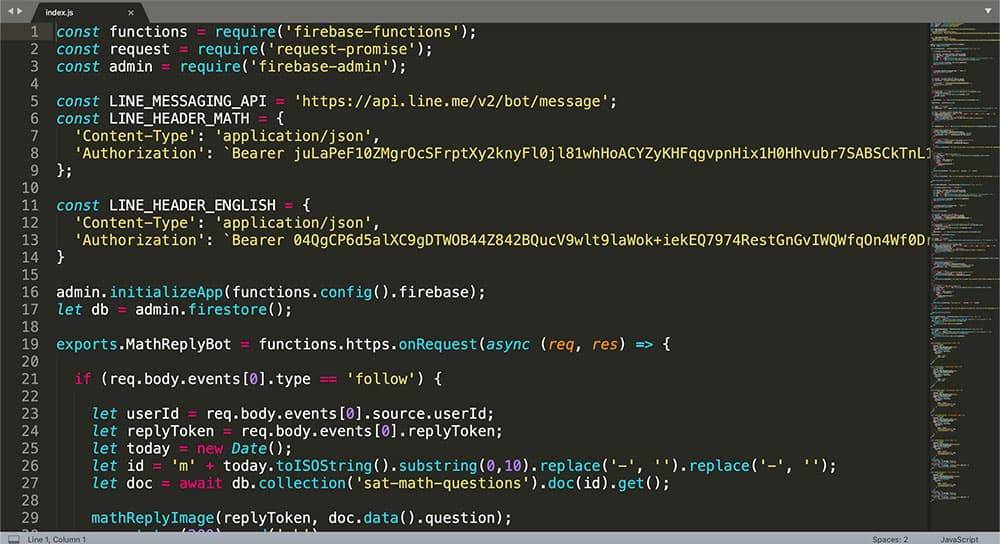 Because an educational chatbot had never been made before, I had to explore this by myself. I started by browsing through Medium and Stack Overflow, which led me to numerous very helpful articles. These eventually assisted me in combining all of the coding knowledge I had gathered to make my interactive chatbot.
I believe that nothing is impossible and that in the 21st century, where resources are widely available, the only thing that would limit someone is a lack of passion or perseverance. Similar to my efforts at creating a LINE chatbot for the problem I saw in the people around me, I might not have started with the tools to successfully make a LINE chatbot but with some research and inquiries on the Internet, I was able to create something that could potentially enable my friends to be accepted into their dream college.
Official LINE ID:
Math bot: @satbotmath
English bot: @satbotenglish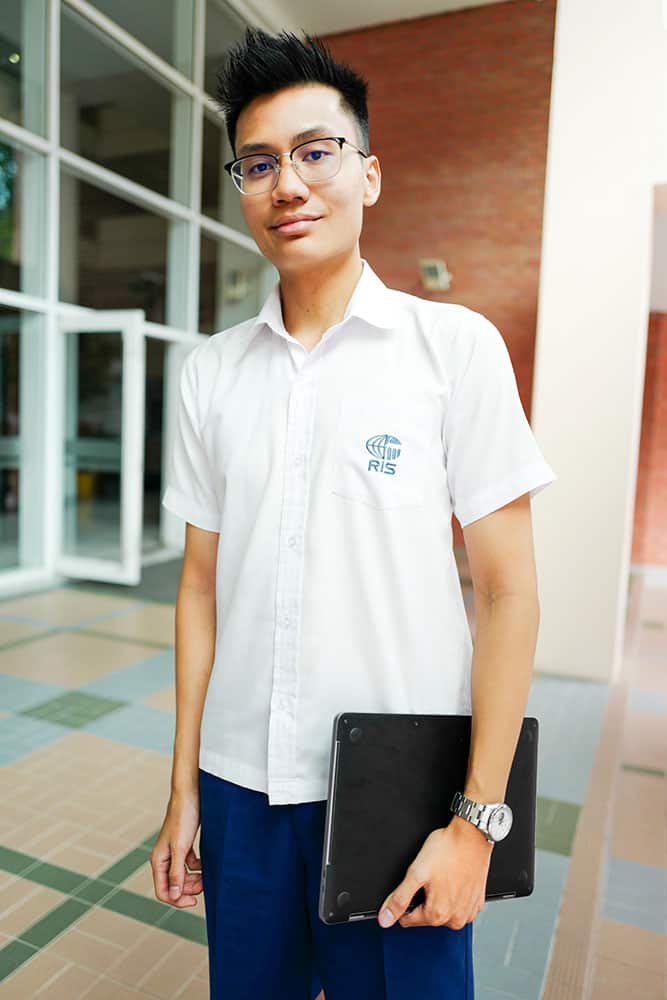 By Marwin Kornkran