Congratulations to Pathid Liamtrakoolpanich, a current RIS Senior, for being chosen as one of seven—out of 51 teams—at the 12th Global Student Innovation Challenge for Assistive Technology (gSIC-AT). As a result, he was invited to represent Thailand at the 13th International Convention on Rehabilitation Engineering and Assistive Technology (i-CREATe 2019) in Canberra, Australia, this past August. The other seven presenters went in teams, but Pathid presented his invention by himself to none other than Her Royal Highness Princess Maha Chakri Sirindhorn.
Pathid had designed and invented the "Gerimo Add-On," which automates the movements of a traditional walker. This automation can help sick and elderly people because they need less strength to move it than they would a traditional walker.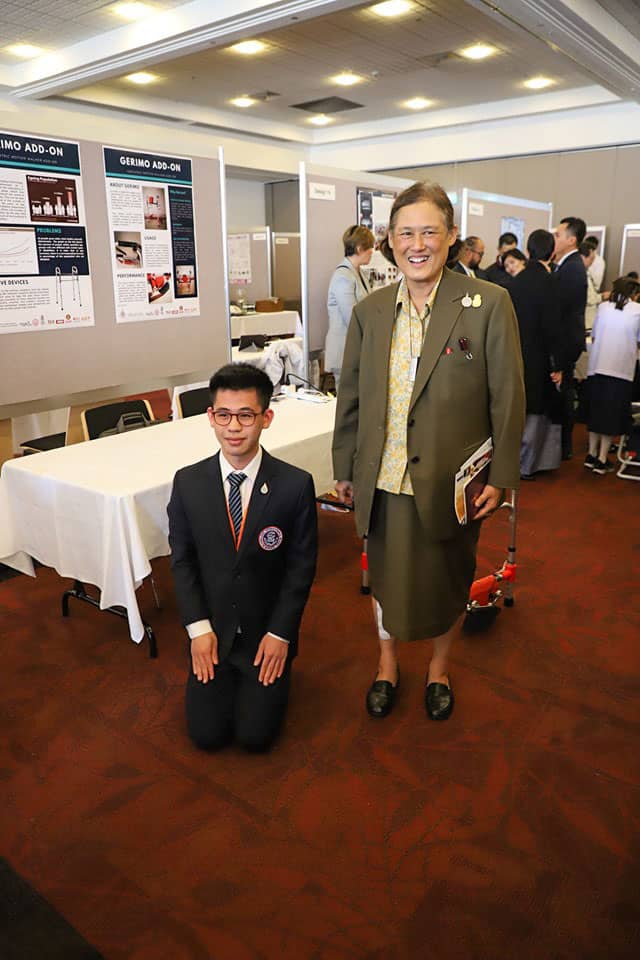 I spoke with Pathid to learn more about this incredible achievement. I learned that he has been a student for 12 years and has been interested in science and technology for as long as he can remember. It took him 6–7 months to work on the idea and prototype of the "Gerimo Add-On." He faced some challenges during the process such as the motor being either too heavy or not having enough force. It was difficult to find a motor that was light enough but that also operated at an acceptable speed and with enough force to move the walker.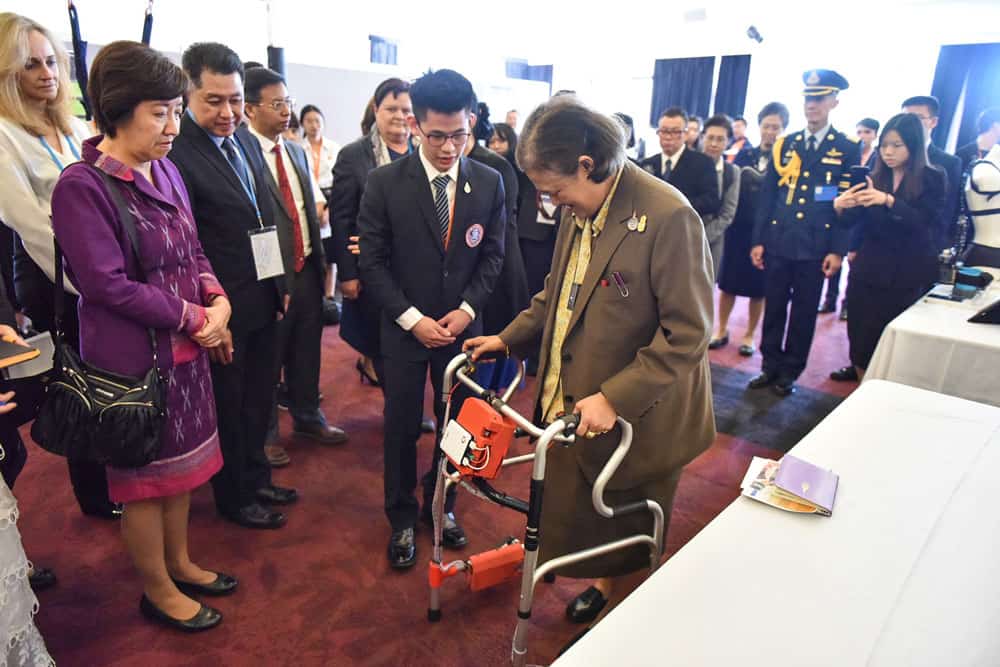 Pathid said that his teachers at RIS gave him the foundational knowledge he needed to be able to create the Gerimo and that he was honored to be able to present his invention to Her Royal Highness Princess Maha Chakri Sirindhorn at i-CREATe. When I asked him what was next for him, he says he's currently working on his applications for university.
We wish you all the best in your future endeavors, Pathid!
By Pathid (Pat) Liamtrakoolpanich and Elisia Brodeur