No início da pandemia, Escola Internacional da Coréia grade twelve students Justin and Alex wondered at the environmental impact of the increased delivery services in Seoul. If every family ordered groceries and meals as often as their own families did, the plastic consumption was great. Both friends began thinking about how to address the situation. One day, their conversation turned to the issue of ice packs. So many little rectangles stacked their freezers. Though Seoul boasts a phenomenal recycling program, not all ice packs are easily recyclable.
Ice packs containing gel are a challenge to properly recycle. The gel itself contains microplastics which are harmful to ingest and are not biodegradable. Justin and Alex decided to raise awareness of the issue and challenge consumers to respond responsibly. They turned first to KIS service and sustainability coordinator Nate Samuelson.
Serviço de valores KIS
KIS valores centrais - cidadania global, integridade, adaptabilidade, equilíbrio na vida e empoderamento - preparam os estudantes para responder aos outros com compaixão. O compromisso da escola com o aprendizado aplicado e o serviço significa que os alunos do KIS em cada nível da série utilizam seus conhecimentos e habilidades para ajudar os outros. Justin e Alex sabiam que poderiam desenvolver uma solução sustentável para o problema da reciclagem de pacotes de gelo, com o apoio do Sr. Samuelson e de um conselheiro docente.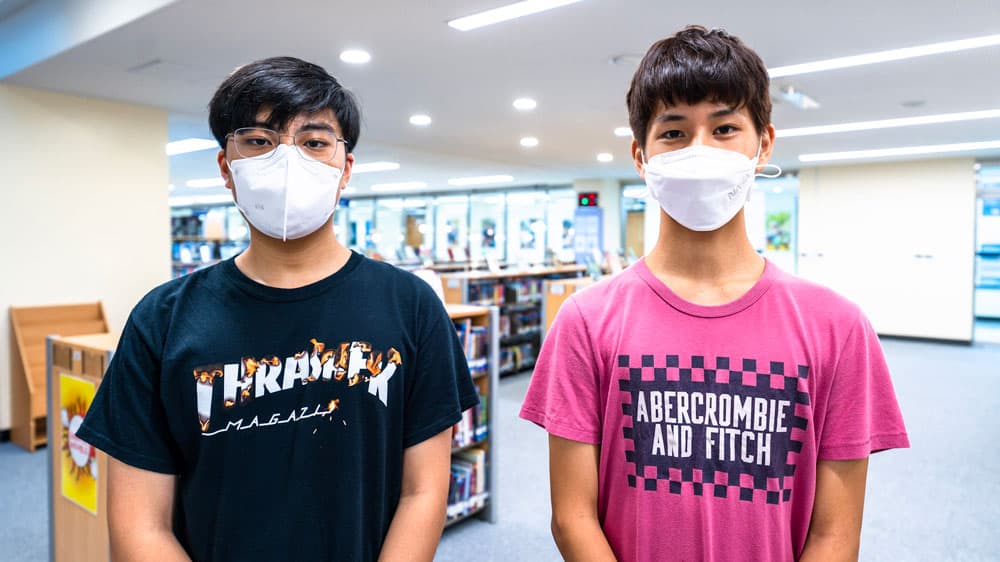 Justin and Alex ultimately designed a website to educate area consumers about why and where to recycle ice packs. The more they learn about the environmental and economic issues surrounding ice packs, the more invested Justin and Alex are in encouraging consumers to safely reuse and recycle the plastics. Because it is less expensive for businesses to purchase new ice packs rather than hygienically reuse ice packs, more ice packs need to be recycled. Consumers have a voice though. If consumers are willing to pay more for environmentally responsible delivery service, businesses may choose to reuse ice packs.
Until then, Justin and Alex want to empower you to make small sacrifices that benefit the environment, starting with reusing or recycling ice packs. At their site, you can learn more about the environmental and economic impact of ice packs, and locate an ice pack recycling drop off site near you. Check it out at icepackproject.wixsite.com/website. A KIS se orgulha de apoiar as iniciativas de serviços sustentáveis dos estudantes.