No outono passado, um grupo de LCS estudantes se candidataram para fazer parte da equipe do LCS Global Ideas Institute (GII) para enfrentar uma questão global de forma colaborativa. O programa GII é operado através do Escola Munk na Universidade de Toronto and this is the first year that Lakefield has participated. "The GII was conceived in the Asian Institute at the Munk School and led by Professor Joseph Wong to provide intensive research and learning opportunities for high school students."
Desde o ano passado, o LCS A equipe do GII se reúne uma vez por mês para ouvir profissionais e trabalhar com mentores na Universidade de Toronto para resolver um problema global urgente. O desafio deste ano foi responder à pergunta: "Como podemos reforçar a segurança digital das comunidades marginalizadas"?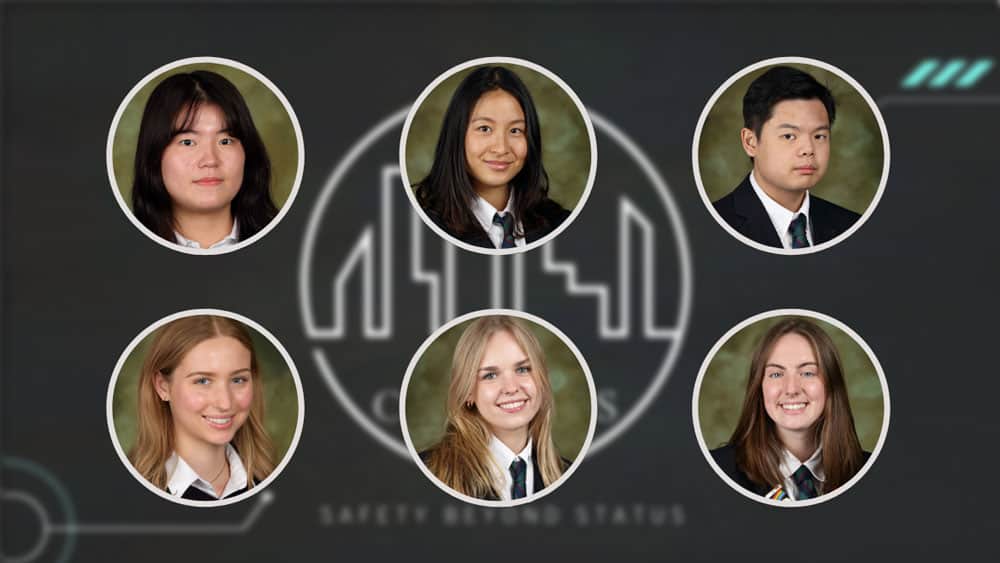 On Friday, the GII team pitched their solution at the GII Virtual Symposium alongside students from across Ontario and Canada. Congratulations to Halle Lawson '21, Caroline Chen '21, Branton Hung '21, Dylan Clement '21, Yeseo Kim '22, and Emilia Volke '21 for their diligent work on this project.
Taking part in the GII taught me how to respond to real-life problems, such as the digital divide between people of different socioeconomic statuses. Our monthly workshop with graduate students at the Munk School allowed us to integrate different frameworks, which are used at professional levels, into our own solution. We also received frequent feedback from the mentors, which pushed us to come up with a better solution. Overall, I learned that we need to get down to the very heart of the matter (i.e. the causes of a problem) in order to propose a solution that is efficient, equitable, and feasible.

Simeo Kim '22
Quando decidi entrar para a equipe GII, esperava adquirir mais conhecimento sobre o mundo em que vivemos e seu povo. Com esta oportunidade, eu queria adquirir habilidades e uma compreensão de como podemos enfrentar os problemas e ajudar os grupos marginalizados a se sentirem mais seguros. Agora posso dizer que o programa me ajudou a entender melhor algumas questões e me ensinou como posso lidar com problemas da vida real.

Emilia Volke '21