Escola Internacional Cidade de Ho Chi Minh is virtually opening its doors on Wednesday, 19th January 2022 from 16:00 – 18:00 (ICT) and we would love it if you could join us.
Starting at 16:00, we will be opening our doors virtually and you will be given the chance to:
Discover who we are and the enriching educational experience we provide
Explore both our Primary and Secondary campuses at your pace, and
Connect with our Head of School, Principals, and Leaders of learning to gain an in-depth insight into ISHCMC, our programs, and the daily life of our students.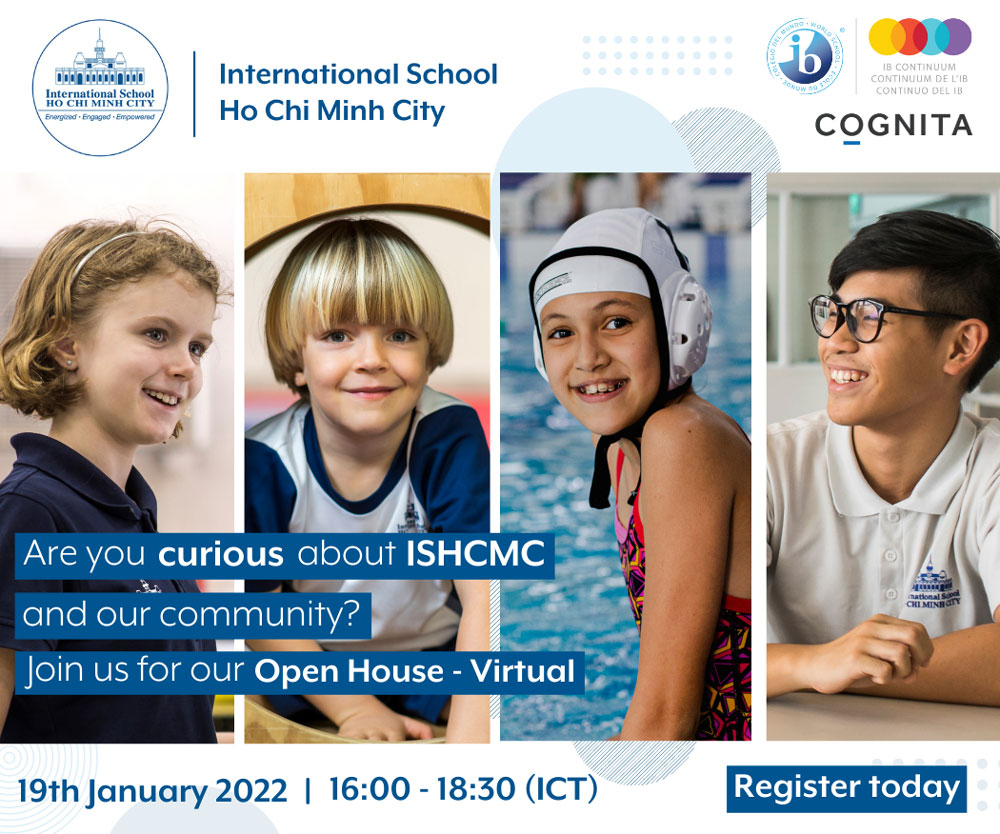 To secure your place, register please click aqui or contact our Admissions team at admissions@ishcmc.edu.vn, please note that places are limited, and our Virtual Open House will run from 16:00 – 18:30 (ICT time zone).
Come by and join us for our Virtual Open House to discover ISHCMC.
We hope to see you there.
---
Escola Internacional Cidade de Ho Chi Minh
Address: 28 Vo Truong Toan St., An Phu Ward, Thu Duc City, Ho Chi Minh City, Vietnam
Tel:  +84 (28) 3898 9100
Email: admissions@ishcmc.edu.vn
Website: www.ishcmc.com