One of the features that we consider important for the success of our School Project is consistency: achieving alignment around high expectations for our students and staff and then consistency of performance. According to McKinsey 7S framework in order to align an organisation to a new project or initiative we need the following 7S to work in harmony: strategy, structure, systems, style, staff, skills and shared values. The model does not produce all the answers, but can help us ask the right questions to identify what we can do to improve our school's effectiveness.
Como parte de nosso objetivo de alinhamento em São PedroDurante nosso primeiro Dia de Desenvolvimento Profissional, em janeiro, introduzimos um estilo ágil de gestão de equipe à nossa Equipe Educacional nos Anos de Fundação.
According to our School Project we strive to instil learning agility in our students with a focus on learning-over-knowing with specific core competencies as IB learners: balance, inquiry, risk-taking, principled etc. (this is our school's STRATEGY). Our Foundation Years Team is working to align STYLE and SYSTEMS to this STRATEGY. We want to place the agile mindset as our institutional ethos, so that our staff have a defining advantage in navigating the changes in education, brought by the 4th Industrial Revolution. We believe that the school world of the future will require teachers who can make sense and meaning of new and emerging needs, and solve problems not yet known.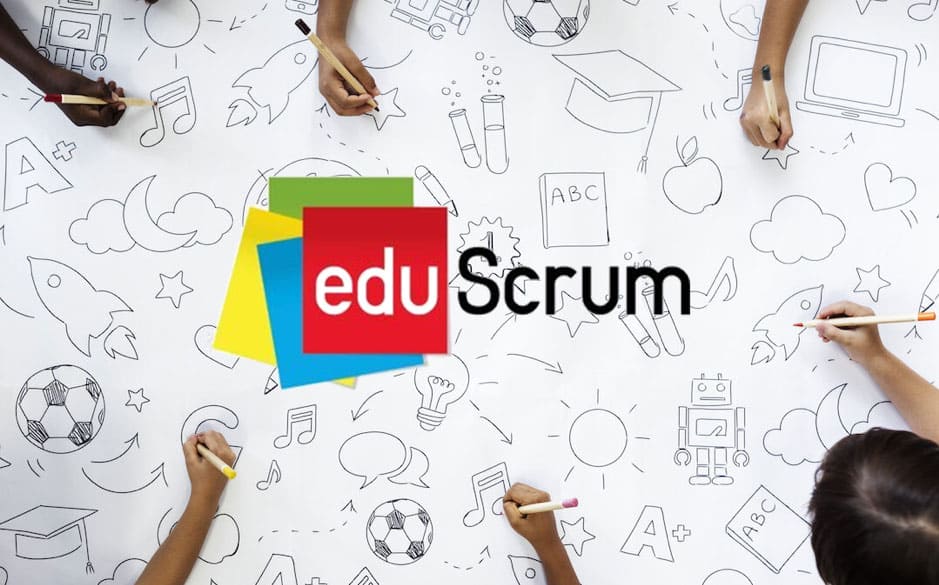 A Equipe da Fundação Anos tem trabalhado em colaboração e concordado nos "10 Princípios Eduscrum para uma Equipe Educacional" a fim de assegurar que nosso STYLE e SISTEMA de trabalho estejam de acordo com o Projeto Escolar. Os Princípios Eduscrum são inspirados no Agile Manifesto e no Guia SCRUM usados por outras organizações e incluem:
Confiança + apoio: Quanto mais diversificada for nossa equipe, melhores serão nossas idéias, melhor será nosso trabalho, e mais aprenderemos uns com os outros.
Trabalhar em conjunto: Colaboramos de forma pró-ativa. Queremos otimizar o fluxo através de nossa escola e não apenas localmente nossa forma de trabalhar dentro de nossa equipe.
Face to face conversation
Satisfazer o cliente: Nos organizamos em torno de nossos serviços educacionais: para encantar nossos alunos e suas famílias; nos concentramos em produzir ofertas, educação e serviços que eles precisam.
Continuous improvement: We realise that to remain competitive we need to constantly look for ways to improve our processes, the outcomes that we are delivering to our students, and our organisational structures.
Reflect + adjust: Every student, every family, every teacher and every team is unique. We face unique situations that evolve over time. The implication is that we must choose our way of working to reflect the context that we face and then evolve our way of working as the situation evolves.
Tornar todo o trabalho visível: Tornamos nosso trabalho visível, tanto a nível individual quanto de equipe. Nossa equipe torna visível seu fluxo de trabalho e, portanto, tem ferramentas explícitas de fluxo de trabalho, para que todos saibam no que todos os outros estão trabalhando. Nós nos esforçamos para melhorar nossa previsibilidade para permitir que nossa equipe colabore e se organize de forma mais eficaz.
Acreditamos que a geração de um alinhamento entre Escola São Pedro e o estilo de trabalho e sistemas de nossa equipe educacional ajudarão nosso processo de transformação escolar.
---
Por Krystina Smolensky, Chefe da Fundação Anos