The 2020-2021 school year continues to evolve at KIS. The blended learning model allows a rotation of grade levels on campus. Elementary student cohorts learn on campus for six days at a time while middle and high school students meet for four days on campus. After nearly two months of virtual learning, KIS was glad to bring about a third of the student population back on campus in late January. KIS is confident students and faculty can enjoy safe in person learning experiences, but what is the value of inviting students to return to campus sporadically for a few days at a time?
Schools around the world are navigating a new kind of best practice in education, one that emphasizes health in the traditional overlap of academic and personal growth of students. Nearly one year into teaching during a pandemic, health considerations reach beyond the initial virus containment. Schools must now factor the social emotional well-being of students and faculty, making decisions about connecting virtually or on campus that affect the whole community.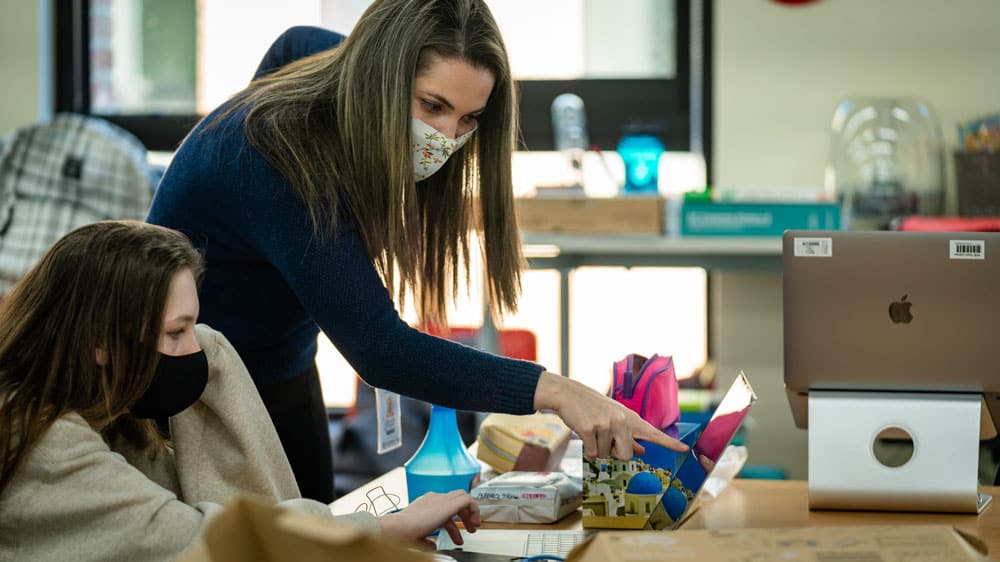 Kultura koreańska bardzo ceni edukację i rodzice tutaj, jak i gdzie indziej, obawiają się, że wirtualne uczenie się może spowodować utratę nauki. Tutaj, jak i gdzie indziej, istnieje niecierpliwość w kwestii powrotu do nauki w kampusie - lub szkoły, która wygląda tak, jak kiedyś wyglądała. Przyprowadzenie uczniów do kampusu na cztery lub pięć dni pomiędzy ostrzejszymi środkami dystansu społecznego może wyglądać jak chwytanie się tego, co możemy, potencjalne ryzyko, ale KIS ma szczęście ściśle współpracować z lokalnym ministerstwem edukacji, aby ocenić ryzyko i zapewnić przestrzeganie odpowiednich protokołów bezpieczeństwa i higieny. Niezbędne jest również wsparcie ze strony nauczycieli i rodziców.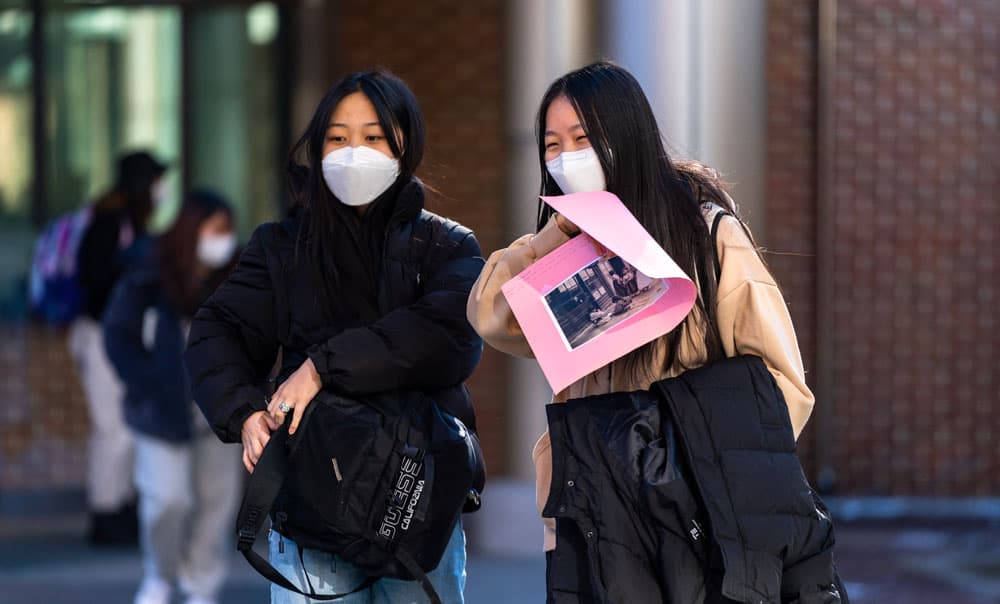 KIS counselors encourage families to talk with their kids about how to prepare for a shift from virtual to on campus learning. It is normal to feel anxious about an upcoming change but parents can help their kids think about the situation. Start conversations, ask questions. What are you nervous about? Listen. Talk through what a return to campus might look or feel like.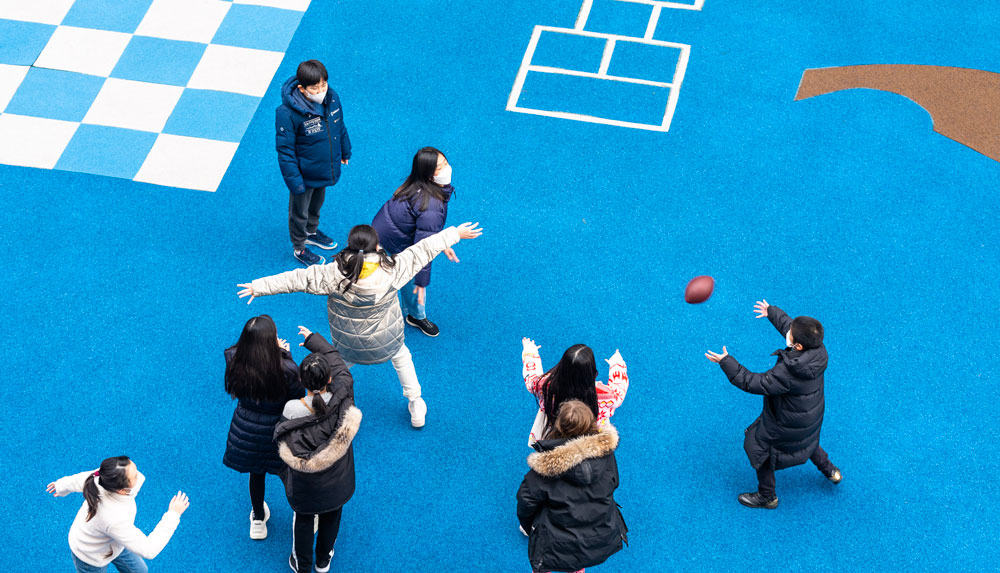 Being in the room is valuable for our students. Administrators are confident of the curricular integrity of KIS virtual classes but on campus learning allows classes to reconnect without internet lag or drops or hesitation. As children develop socially and emotionally, nearby cues from others are vital – a glance or shift in the seat or soft "um" attunes peers to one another. We are all glad for virtual learning, but miss the electricity of our in person classroom. Hybrid learning allows students to keep pace with curriculum and return to on campus for equally valuable social emotional learning.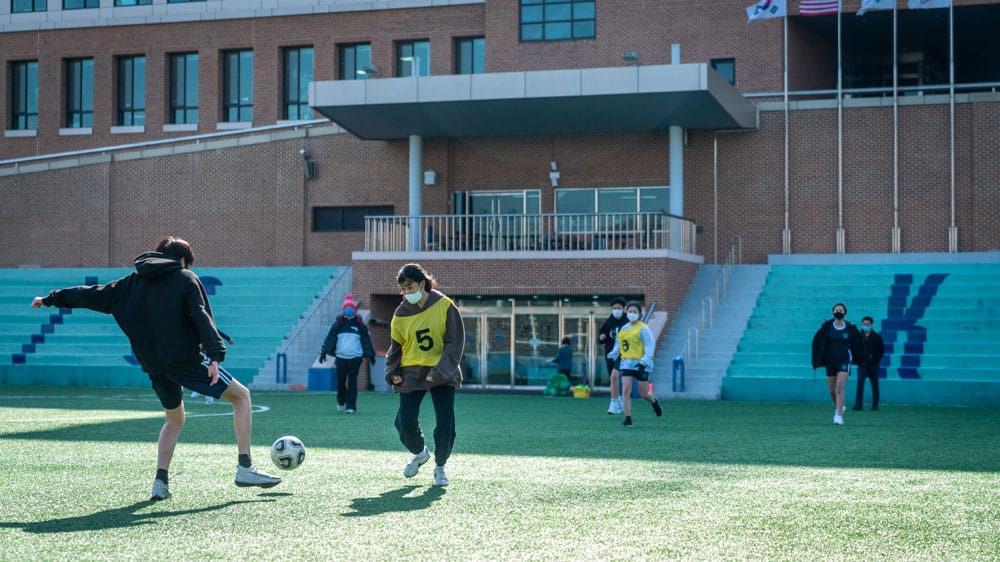 Jednym z wyzwań tej pandemii jest to, że szkoły muszą na nowo wymyślać sposoby bycia szkołą, na nowo analizując, jak uczyć, jak prowadzić i oceniać uczniów, jak wspierać wydziały, jak docierać do rodzin i szerszej społeczności. Niektóre z tego, czego uczymy się w tym dziwnym czasie, nie będą jasne przez kolejny rok lub dwa, a nawet dłużej, po przemyśleniu. Do tego czasu, w KIS, pracujemy z tym, co wiemy teraz, aby zapewnić bezpieczne, stabilne hybrydowe doświadczenie edukacyjne dla naszych uczniów.