One of the features that we consider important for the success of our School Project is consistency: achieving alignment around high expectations for our students and staff and then consistency of performance. According to McKinsey 7S framework in order to align an organisation to a new project or initiative we need the following 7S to work in harmony: strategy, structure, systems, style, staff, skills and shared values. The model does not produce all the answers, but can help us ask the right questions to identify what we can do to improve our school's effectiveness.
Jako część naszego celu, jakim jest dostosowanie St. Peter'sPodczas naszego pierwszego Dnia Rozwoju Zawodowego w styczniu wprowadziliśmy zwinny styl zarządzania zespołem do naszego zespołu edukacyjnego w Foundation Years.
According to our School Project we strive to instil learning agility in our students with a focus on learning-over-knowing with specific core competencies as IB learners: balance, inquiry, risk-taking, principled etc. (this is our school's STRATEGY). Our Foundation Years Team is working to align STYLE and SYSTEMS to this STRATEGY. We want to place the agile mindset as our institutional ethos, so that our staff have a defining advantage in navigating the changes in education, brought by the 4th Industrial Revolution. We believe that the school world of the future will require teachers who can make sense and meaning of new and emerging needs, and solve problems not yet known.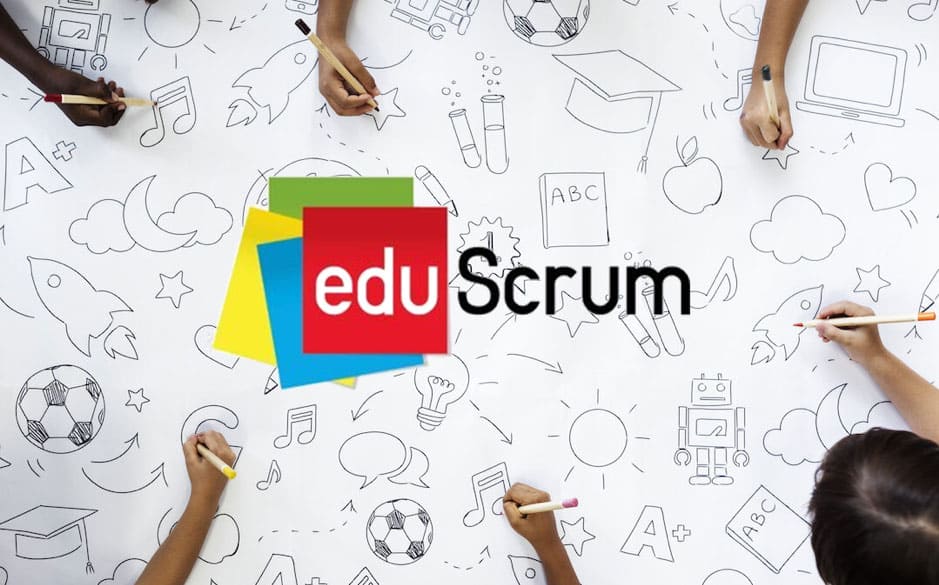 Zespół Foundation Years przeprowadził wspólną burzę mózgów i uzgodnił "10 Zasad Eduscrum dla Zespołu Edukacyjnego" w celu zapewnienia, że nasz STYL i SYSTEM pracy są zgodne z Projektem Szkoły. Zasady Eduscrum są inspirowane Manifestem Agile oraz Przewodnikiem SCRUM używanym przez inne organizacje i obejmują:
Zaufanie + wsparcie: Im bardziej zróżnicowany jest nasz zespół, tym lepsze będą nasze pomysły, tym lepsza będzie nasza praca i tym więcej będziemy się od siebie nawzajem uczyć.
Pracuj razem: Współpracujemy proaktywnie. Chcemy zoptymalizować przepływ w całej szkole, a nie tylko lokalnie nasz sposób pracy w zespole.
Face to face conversation
Zadowolić klienta: Organizujemy się wokół naszych usług edukacyjnych: aby zachwycić naszych uczniów i ich rodziny; koncentrujemy się na tworzeniu oferty, edukacji i usług, których potrzebują.
Continuous improvement: We realise that to remain competitive we need to constantly look for ways to improve our processes, the outcomes that we are delivering to our students, and our organisational structures.
Reflect + adjust: Every student, every family, every teacher and every team is unique. We face unique situations that evolve over time. The implication is that we must choose our way of working to reflect the context that we face and then evolve our way of working as the situation evolves.
Sprawiamy, że cała praca jest widoczna: Sprawiamy, że nasza praca jest widoczna zarówno na poziomie indywidualnym, jak i zespołowym. Nasz zespół uwidacznia swój przepływ pracy, dlatego też posiada narzędzia do jawnego przepływu pracy, dzięki czemu każdy wie, nad czym pracują inni. Dążymy do poprawy naszej przewidywalności, aby umożliwić naszemu zespołowi bardziej efektywną współpracę i samoorganizację.
Wierzymy, że wygenerowanie zgodności pomiędzy Szkoła św. Strategia oraz styl pracy i systemy naszego Zespołu Edukacyjnego pomogą nam w procesie transformacji szkoły.
---
Krystina Smoleńska, dyrektor Fundacji