One of the greatest perks to attending an international boarding school is exposure to new languages and cultures. Being immersed in a new language has huge benefits, especially if you're pairing local immersion with in-classroom learning.
Beyond the basic benefits of enjoying learning new grammar and vocabulary, there are many positives that you might not consider to learning a new language while abroad.
Feed your brain: According to the researchers of the Dana Foundation, the bilingual brain can have better attention and task-switching capacities than the monolingual brain. Students who identify as bilingual have better attention spans and conflict management skills, too!
Become a global citizen: learning a new language isn't just a gateway to new vocabulary, it's the first step into understanding a new world and culture.
Developing your self-confidence: realizing that you have the skills to practice a new language can be a great self-esteem boost!
University admissions: colleges and universities love to see bilingual student applications. Even if you're still at the early stages of learning a language, admissions officers like to see that students have invested in learning something new and challenging over the course of several years, demonstrating perseverance and focus.
Diversify your career opportunities: whether you're interested in working abroad, working in an international field, or simply want to keep your options open, learning a new language can make a huge difference when it comes to applying for internships and jobs.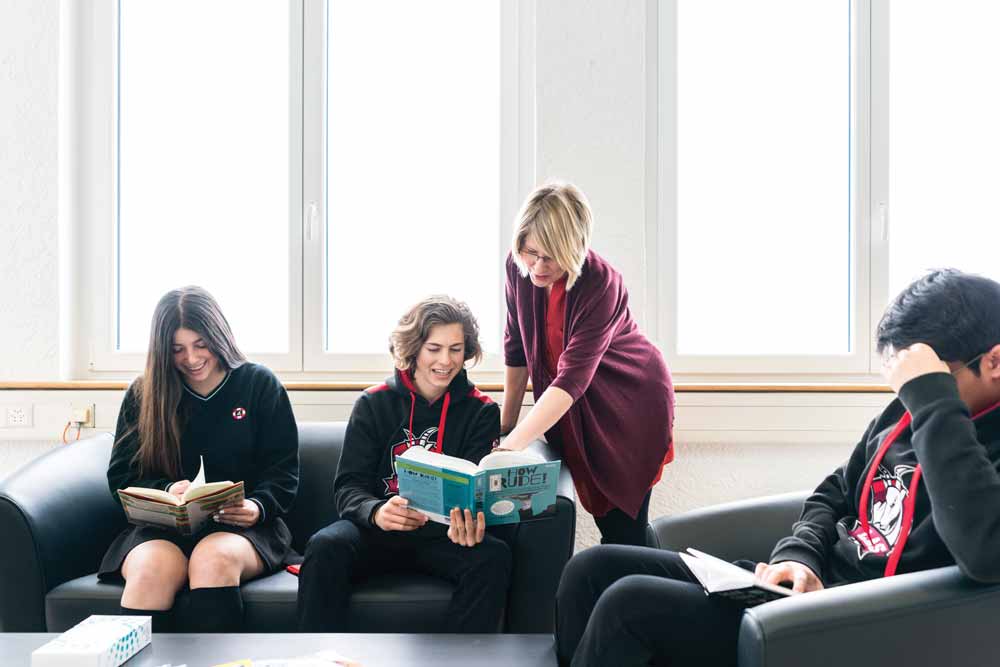 Interested in exploring new languages while studying abroad? Switzerland has a host of international boarding schools where you can be immersed in French, German or Italian cultures and languages! Here at Leysin American School, for example, we offer French, Spanish and German in our classrooms, and our campus is located in the heart of the French-speaking alps, just 30 minutes from the German-speaking area and one hour from Italy!