De PYP De tentoonstelling is een belangrijke gebeurtenis in het leven van de leerlingen in hun laatste jaar van de lagere school.
It allows students to demonstrate the qualities of the learner profile developed throughout their school career. It also gives them the opportunity to conduct cross-curricular research on a topic that they define themselves at the beginning of the school year. Each student becomes responsible for their own learning: they are independent and conduct in-depth research with the support of the educational team and their parents.
In mei 2021 zal de EIM students presented their exhibition on the theme of the planet via videoconference to the school community. Despite the stress of the moment, they were able to express themselves on a subject that was close to their hearts: pollution and its consequences on the planet. They feel concerned by this subject; they were able to raise awareness through their research and propose solutions.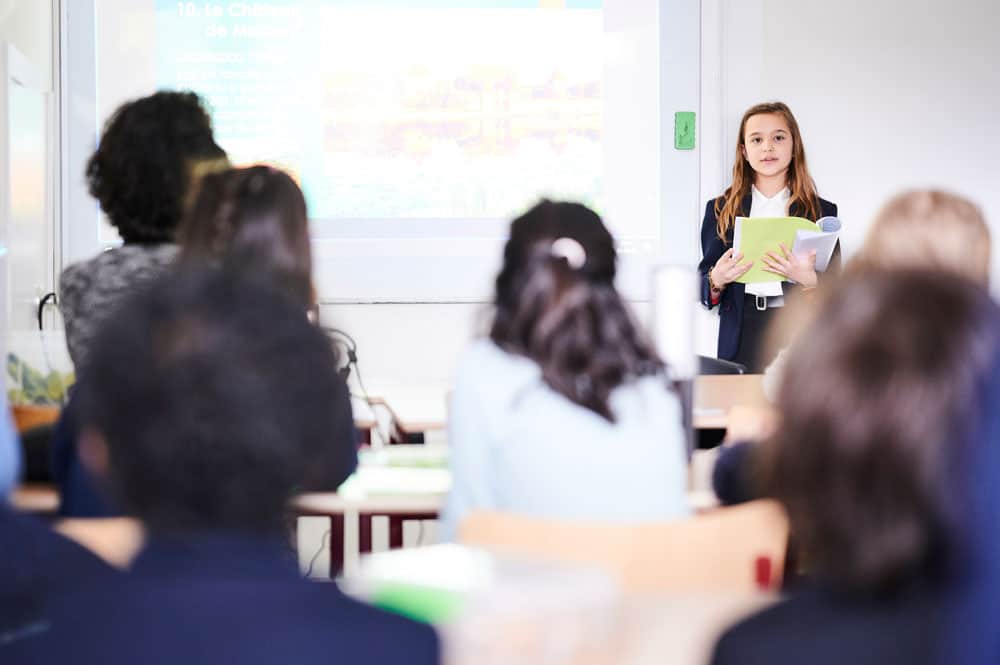 De leerlingen gebruikten computers voor hun presentatie. Dit instrument stelde hen in staat informatie te verzamelen, hun onderzoek te organiseren en, het allerbelangrijkste, hun tentoonstelling op te zetten en aan ons te presenteren.
This exhibition allowed the students to celebrate the end of primary school and the transition to secondary school. We can only congratulate them for their real motivation, their research and finally, for their wonderful achievements.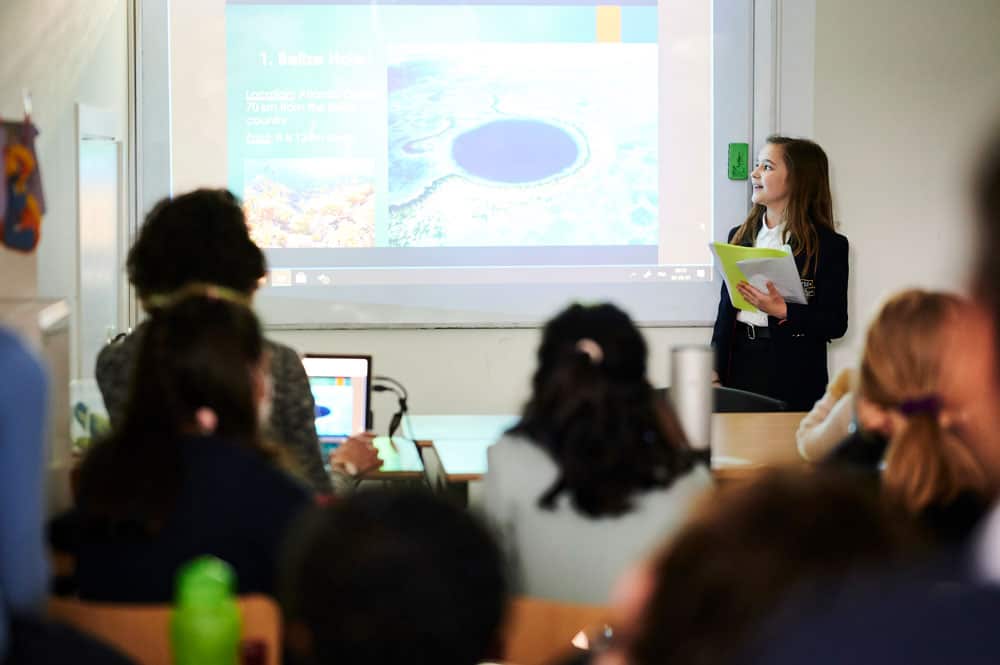 Reacties van leerlingen (graad 5)
"Ik moest mijn stress overwinnen",
"Ik ben trots op mezelf"
"Mijn vrienden steunden me en ik kon mijn tentoonstelling presenteren"
"Mijn publiek luisterde naar mij"
"Ik ben te blij met mijn werk"
"Ik heb veel geleerd tijdens mijn onderzoek"
Commentaar van het publiek (rang 4)
"Het is interessant omdat je veel kunt leren"
"They did a lot of research. So I congratulate them because it was hard"
"Ik wil het doen"
"Ze werkten hard"
"Ik heb veel geleerd"
"Je leert creatief te zijn en de computer te gebruiken"
Future 5th graders are already thinking about the theme they will present in 2022. Some have already started to gather information. We can only encourage them to continue in this direction. Their enthusiasm and motivation will allow them to become the actors of their learning within the IB programma.