This piece starts with a pause. For ten or fifteen minutes I sat at my desk, looking across the room and out the window, thinking about how to tell you what's so great about a pause. Maybe you already know. Most of us pause intuitively throughout the day – often in the middle of a task or conversation, when our brains need a moment to absorb information, problem solve or respond. And though we might not think too much about those in between moments, pauses are an important part of the learning process. That is why teachers use pauses in their practice.
Leraar informatica Joyce Pereira erkent de waarde van een pauze. Tijdens de lessen herinnert ze haar middelbare scholieren eraan dat een pauze ontstaat wanneer je hersenen iets nieuws leren of uitbreiden wat je weet. Maar pauzeren vergt oefening.
Een paar jaar geleden begon Kim Plamandon, leraar Frans aan een middelbare school, na te denken over wat zijn lichaam en geest nodig hebben tijdens een dag lesgeven en leren. Als introvert vroeg Kim zich af hoe hij de intensiteit van sociale interactie op een gewone schooldag kon tegengaan. Zijn dochter was ook nieuwsgierig. Samen vonden ze een paar strategieën, zoals een wandeling over een heuvelpad in plaats van over een voetpad langs de weg. Kim voelde zich beter toen hij kleine pauzes in zijn dag inbouwde. Hij besloot deze oefening in zijn klaslokaal in te voeren en opent nu elke les met drie minuten stilte, begeleid door rustige muziek. Deze minuten helpen de leerlingen om hun lichaam en geest te gronden in het heden, en zich te concentreren op de les die voor hen ligt. Kim gelooft dat pauzeren een essentiële vaardigheid is en dat, hoewel deze stille momenten er voor iedereen anders uitzien, het punt is om pauzes in te lassen in elke dag.
Like brain breaks! Returning to Joyce's classroom, and many others, the pause is a strategic part of the teaching and learning process. But again, sometimes you need to practice. Joyce times a two minute pause to help students absorb a load of information, trusting that uninterrupted quiet allows their brains to make connections and formulate new questions. Teachers might also redirect a class to stand up, practice breathing, stretch, walk and talk, or even dance. Again, the momentary time away from new material or a task gives the brain opportunity to do its work.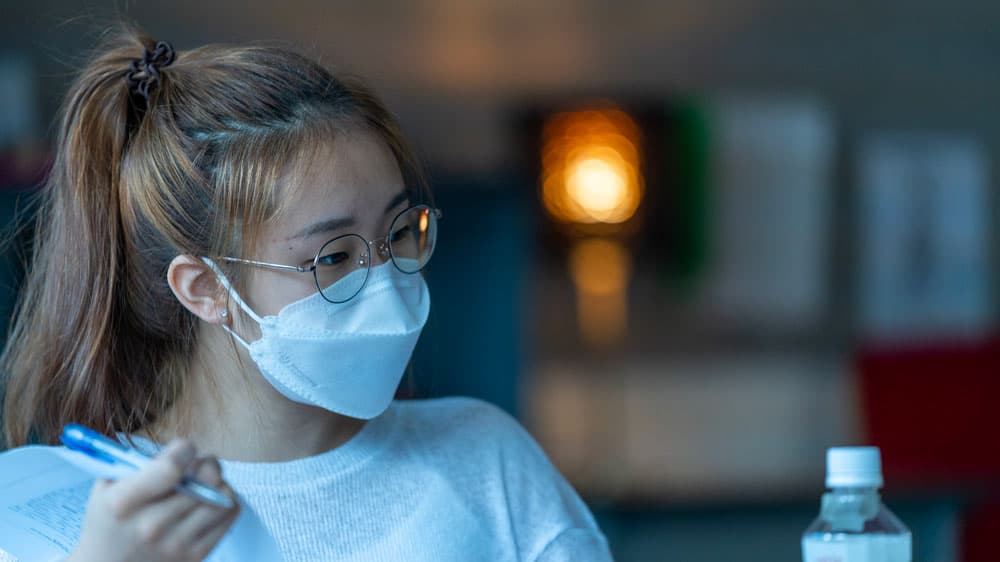 Directeur van de middelbare school Jim Slaid zegt dat deze pandemie de waarde leert van pauzeren voordat je een beslissing neemt. Geef jezelf en anderen toestemming om van een probleem weg te lopen. Je geest denkt na over de mogelijkheden terwijl je rust neemt van het actief nastreven van een antwoord. Op de lagere school, raadgever Kelli Sureck empowers students to manage their reactions to challenging situations. She teaches students to pause and check in with their thoughts using Conscious Discipline's STAR song – smile, take a breath and relax – or as Kelli sings: stop, take a deep breath, then go. Kelli also encourages students to tick through the THINK acronym to answer if a thought, word or action is truthful, helpful, inclusive, necessary, or kind.
De truc is geduld. Leraar van groep twee Joshua Johnson counts to himself when he creates a pause during instruction or to signal a transition. Secondary music teacher Emily Ebrecht adds a pause between pieces to give student musicians a chance to prepare for a new tempo. By incorporating pauses on purpose, teachers model what the mind and body needs to learn and transition between tasks.
Dit stuk opende met een pauze, dus laten we ook met een pauze afsluiten. Als je door je dag gaat, pauzeer dan. Opzettelijk en met opzet.
Voor een korte kijk op de neurowetenschappen van pauzes, begin met het Edutopia artikel "Using Brain Breaks to Restore Students' Focus" door Judy Willis.