Elite Education Magazine is een wereldwijd magazine (zowel gedrukt als online) dat zich bezighoudt met het belichten van instituten, persoonlijkheden en organisaties over de hele wereld. Het wordt maandelijks gepubliceerd en bevat originele artikelen over onderwijs, nieuws, technologie en vele andere onderwerpen. Een prominente ranking werd toegekend aan Maple Leaf Kingsley Internationale School gebaseerd op de volgende tien uitgebreide determinantenanalyse van Kingsley International School.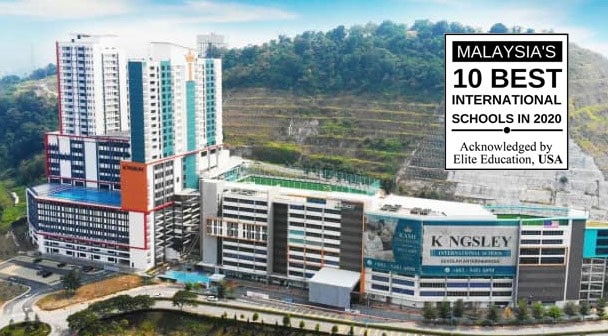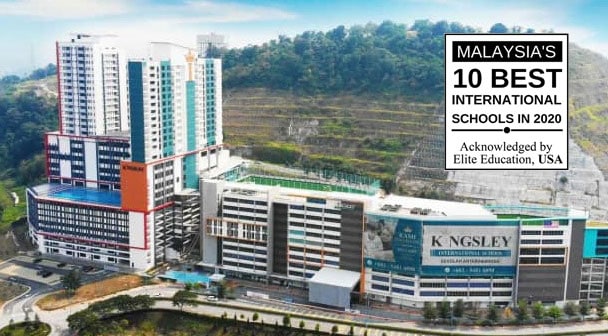 Tien redenen voor Kingsley International School's Top Honors
1. Kingsley's missie, visie, & waarden maken het een geweldige school.
- Onze visie: Om het wereldwijde platform te zijn in het koesteren van een goed karakter, sterke waarden, en hoge prestaties in al onze studenten.
- Onze Missie: Het bieden van een stimulerende leeromgeving voor onze studenten om hun volledige potentieel te bereiken en om onze kernwaarden te omarmen- 'Invest, Impart, Instil'.
- Onze Waarden: Wij voeden toekomstige leiders met een goed karakter, een goede houding en discipline.
2. De onderscheidende faciliteiten en infrastructuur helpen ons op te vallen.
Maple Leaf Kingsley Internationale School startte haar schooloperatie in september 2011 en gaf daarmee de aanzet tot de oprichting van de Kingsley Education Group. De nieuwe school campus is strategisch gelegen in Kingsley Hills en is in september 2015 van start gegaan. Omgeven door weelderig groen en met een adembenemend uitzicht op de skyline van de stad Kuala Lumpur, it also offers a healthy and clean studying environment with its location far from the industrial and city areas. As beautiful as its location, the new school sited on almost 14 acres of land offers children the opportunity to study with great facilities and educators. As vast and wide is the building that the school can cater to up to 2700 students. With plenty of rooms for studies or activities, students will experience studying in a tranquil environment. The campus features many state-of-the-art facilities including air-conditioned classrooms with Smartboards, cafeteria, IT resource centre, music room, dance studio, speech & drama rooms, storytelling room, sewing room, music rehearsal room, language lab, science and media labs, outdoor basketball courts, futsal courts, gymnastic halls, a library, sound-proof music rehearsal rooms, multipurpose halls, a swimming pool, indoor and outdoor playgrounds for a student studying the early year education and two hostel blocks catering to their international staff and students. The new campus also features a new sickbay where the full-time in-house nurses will be stationed to care for the students' health.
3. Kingsley's prominente persoonlijkheid waar we een pestvrije school zijn.
Our culture of care and trust is why our students, parents, and teachers believe in the Kingsley way. The School's bully-free policies are preventive and restorative as harsh discipline does not benefit children. Our primary concern is to safeguard a reassuring environment for every child, where no one is singled out or ignored. This has played a crucial role in forming the identity and the development of the school.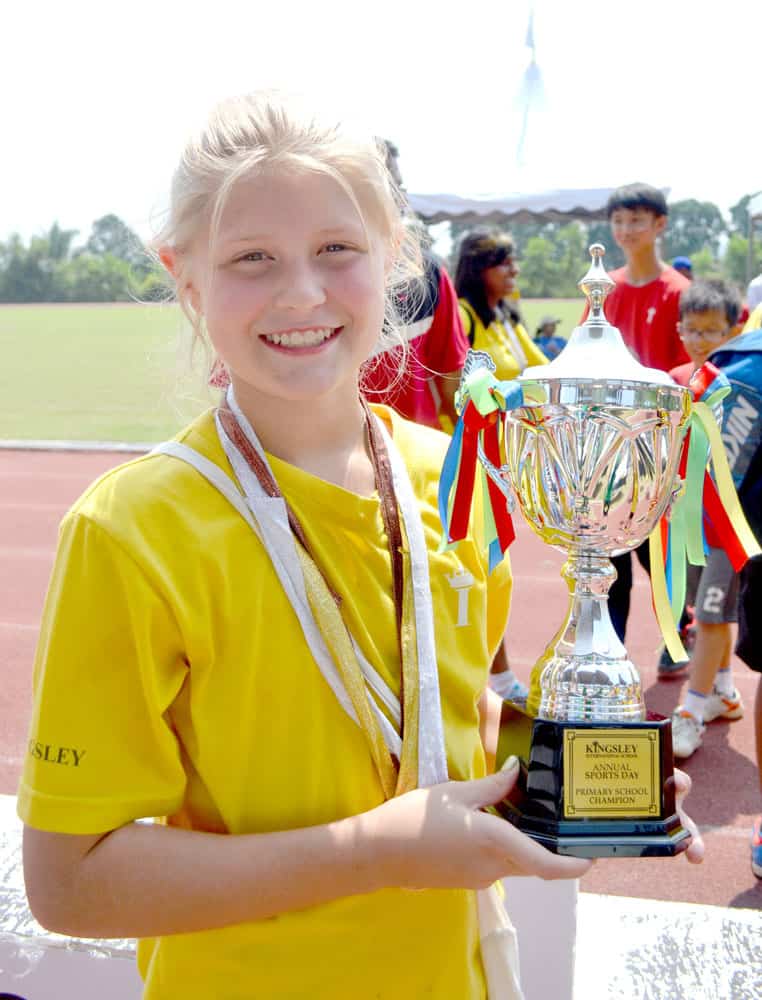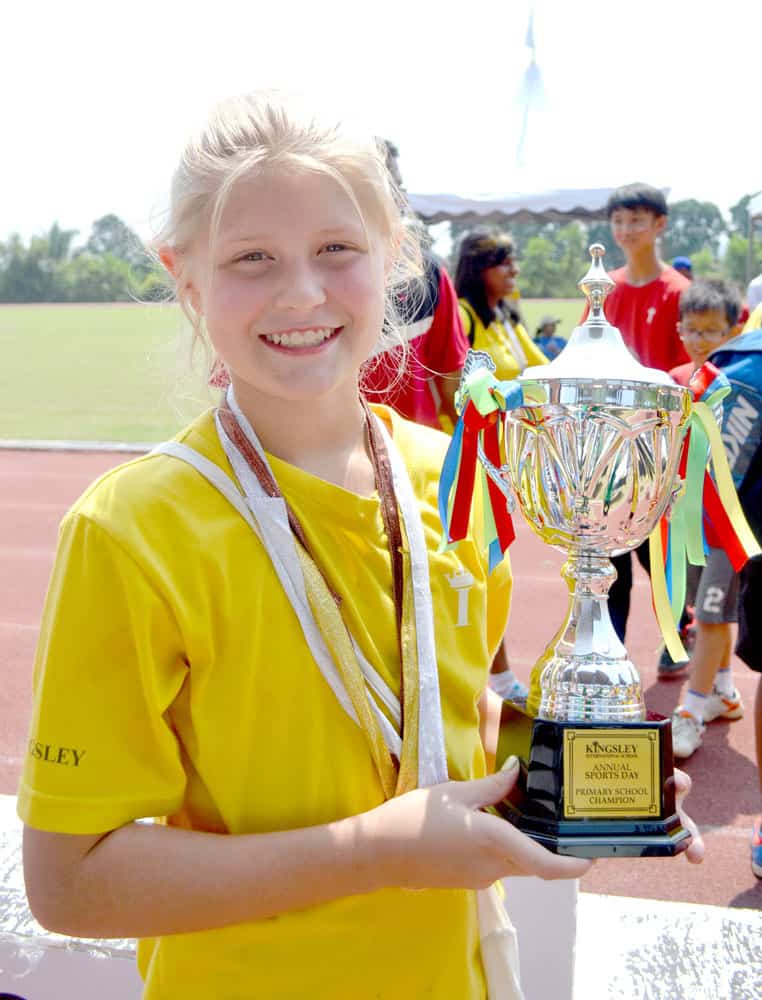 4. De verschillende cursussen die door de school worden aangeboden en de belangrijkste kenmerken daarvan.
Kingsley Internationale School is een Cambridge International School met CIE (Cambridge International Examinations) accreditatie die een strategisch curriculum en karakteronderwijs aanbiedt van kleuterschool tot pre-Universiteit. Het leerplan is ontwikkeld door de Universiteit van Cambridge International Examinations en het Nationale Leerplan voor Engeland en Wales. Visualisatie en actief leren worden in elk vak geïntegreerd. De leerlingen krijgen een actieve leeromgeving waarin ze activiteiten uitvoeren om informatie te ontdekken, te verwerken, te oefenen en toe te passen door betrokken te blijven. Al het leren vindt zowel binnen als buiten plaats om te zorgen voor een breder scala aan leerervaringen.
5. De stappen die Kingsley neemt buiten het traditionele leerplan om de algehele ontwikkeling van de studenten te waarborgen.
Op Kingsley we zijn op weg om een invloedrijke school te worden. Wij bieden e-leren, innovatie en futuristisch leren, interdisciplinair actief leren, onderzoek gebaseerd, probleemgestuurd leren, verbeterde advance digitalisering leren, blended learning technologie en betrekken cutting-edge technologie in onze pedagogie. Deze zijn opgenomen in het curriculum voor de algemene ontwikkeling van de studenten.
6. De maatregelen die de school neemt om de belangstelling van de leerlingen voor het onderwijs te motiveren en te ontwikkelen.
Kingsley provides exciting and interesting problem-based blended learning, hands-on activities, projects, learning journeys, and is a keen promoter of Corporate Social Responsibility (CSR). Young people are often disconnected from what it means to relate to others even though they're connected 24/7. Children are engaged from an early age to get involved in the local community and to take an interest in the wellbeing of others. Students participate actively in CSR programs such as Orang Asli (ethnic group) Foundation, BORNEO Orang Utan Foundation, National Cancer Council (MAKNA) Foundation in Malaysia. Learning Journeys are a series of real-world experiences for primary and secondary students which enriches the academic learning with hands-on exploration to allow them to manage real-life issues in the places they visit. The programme offers opportunities for students to embed themselves in new cultures and gain personal insight into living in a wider world. It is tailored to specific areas of interest and learning needs of each group of students by our experienced educators.
7. Verlening van financiële bijstand aan behoeftige studenten.
Op Kingsley, we believe in aiding and rewarding students who perform well, not only academically, but also in their field of interest and skills. Since the year 2013, we have offered scholarships to deserving students to continue their high school education in year 7. Yearly, scholarships are open for application in the month of February and close at the end of April. Besides scholarships, Kingsley also offers student volunteer work part-time, fee staggered payments, and work for credit scheme.
8. De loopbaanmogelijkheden voor de studenten na voltooiing van hun opleiding.
Na het afronden van de middelbare school kunnen studenten doorgaan naar Kingsley Cambridge A Level (zesde klas). Het Cambridge A Level (Sixth Form) begint elk jaar in september en januari voor studenten die hun IGCSE/O Level-examen of een gelijkwaardig examen hebben afgelegd. Het Cambridge A Level is een pre-universiteitsprogramma dat bedoeld is voor studenten die hun tertiaire studies willen voortzetten. Momenteel werken wij aan partnerschappen met universiteiten en samenwerkingsverbanden naast het aanbieden van Cambridge A-Level programma's.
9. Kingsley's belangrijkste onderscheidingen/prestaties.
Kingsley werd gerangschikt door Wereld Scholen met drie categorieën als de Beste Internationale School in Maleisië, Beste Britse School in Aziëen de Beste kostschool in Azië. Daarnaast werd Kingsley uitgeroepen tot winnaar van RFL (Recycle for Life) in samenwerking met Global Environment Centre (SMART RANGER PROJECT) in samenwerking met de Coca-Cola Foundation onder het Ministerie van Onderwijs (MoE). Bij Kingsley, leren we onze studenten om Moeder Aarde te redden. Voor alle top presteerders in academische en sport activiteiten, hebben we een comité om onze studenten te erkennen en te belonen met geldelijke beloningen.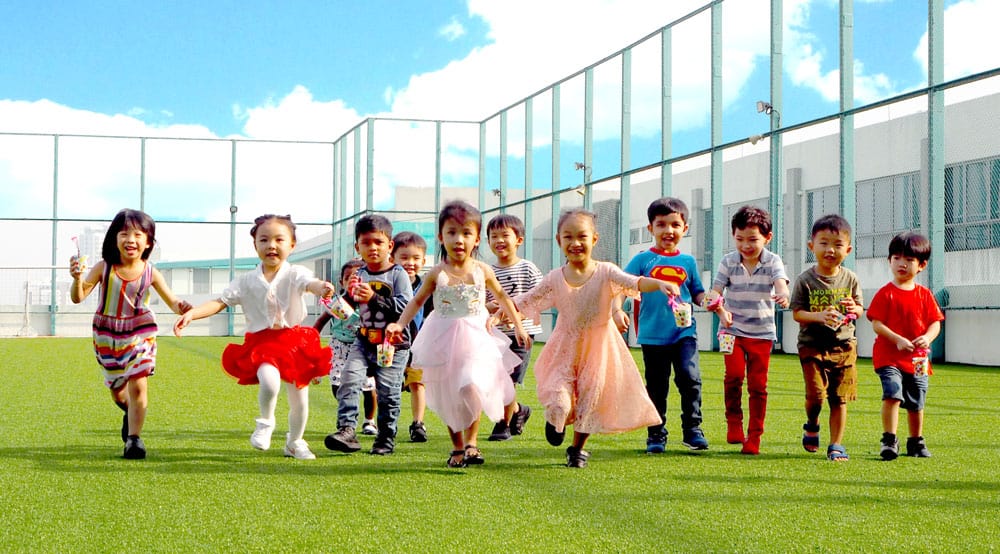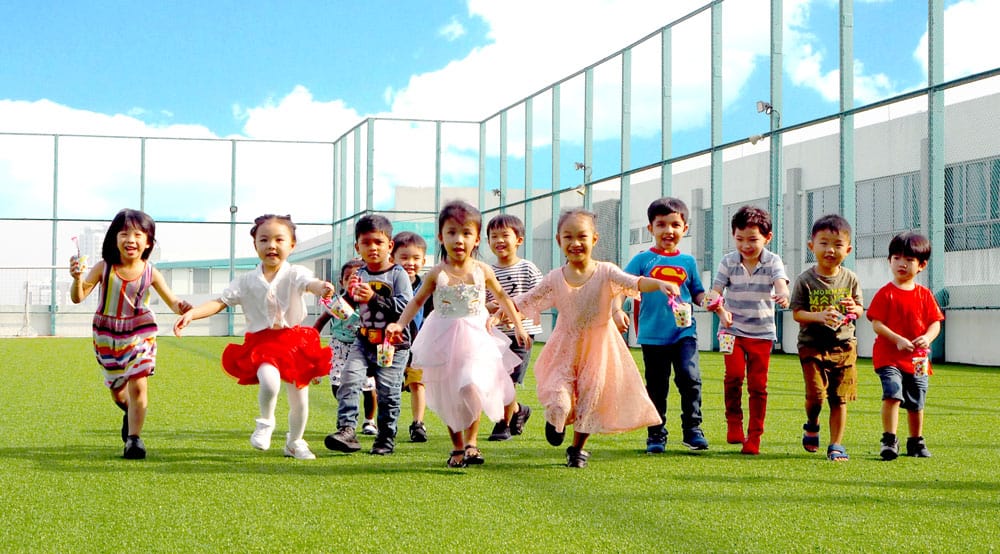 10. De toekomstplannen van de school.
Kingsley staat nu onder de paraplu van de gerenommeerde Maple Leaf Group. Maple Leaf is gegroeid van één internationale school in 1995 tot Chinas grootste private onderwijs aanbieder. Kingsley is midden in de planning om meer beroepsopleidingen aan te bieden op gebieden die het levenslang leren van onze studenten ten goede komt en verbetert.