Afgelopen herfst, een groep van LCS hebben studenten zich aangemeld voor het LCS Global Ideas Institute (GII)-team om samen een mondiaal probleem aan te pakken. Het GII-programma wordt uitgevoerd door het Munk School aan de Universiteit van Toronto and this is the first year that Lakefield has participated. "The GII was conceived in the Asian Institute at the Munk School and led by Professor Joseph Wong to provide intensive research and learning opportunities for high school students."
Sinds vorig jaar heeft de LCS Het GII-team is één keer per maand samengekomen om te luisteren naar professionals en samen te werken met mentoren aan de universiteit van Toronto om een dringend wereldwijd probleem op te lossen. De uitdaging van dit jaar was om de vraag te beantwoorden: "Hoe kunnen we de digitale veiligheid van gemarginaliseerde gemeenschappen versterken?"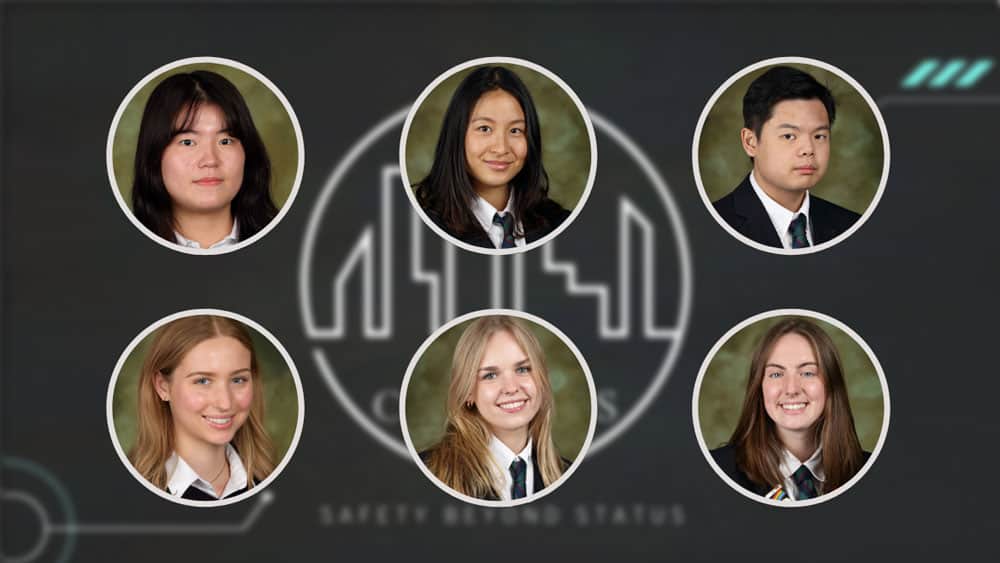 On Friday, the GII team pitched their solution at the GII Virtual Symposium alongside students from across Ontario and Canada. Congratulations to Halle Lawson '21, Caroline Chen '21, Branton Hung '21, Dylan Clement '21, Yeseo Kim '22, and Emilia Volke '21 for their diligent work on this project.
Taking part in the GII taught me how to respond to real-life problems, such as the digital divide between people of different socioeconomic statuses. Our monthly workshop with graduate students at the Munk School allowed us to integrate different frameworks, which are used at professional levels, into our own solution. We also received frequent feedback from the mentors, which pushed us to come up with a better solution. Overall, I learned that we need to get down to the very heart of the matter (i.e. the causes of a problem) in order to propose a solution that is efficient, equitable, and feasible.

Yeseo Kim '22
Toen ik besloot bij het GII-team te komen, hoopte ik meer kennis op te doen over de wereld waarin we leven en de mensen die daar wonen. Met deze kans wilde ik vaardigheden opdoen en inzicht krijgen in hoe we problemen kunnen aanpakken en gemarginaliseerde groepen kunnen helpen zich veiliger te voelen. Ik kan nu zeggen dat het programma me heeft geholpen sommige kwesties beter te begrijpen en me heeft geleerd hoe ik problemen uit het echte leven kan aanpakken.

Emilia Volke '21