Het gevoel erbij te horen is van het grootste belang voor het algehele welzijn van een kind. We voelen ons erbij horen als we worden geaccepteerd en als we de vrijheid krijgen om onszelf te zijn. Hoe kunnen scholen met een diverse en internationale leerlingenpopulatie het gevoel van erbij horen bevorderen? Op Internationale School Bangkok (ISB), we see art as an important avenue to celebrate diversity and different cultures and to foster connection.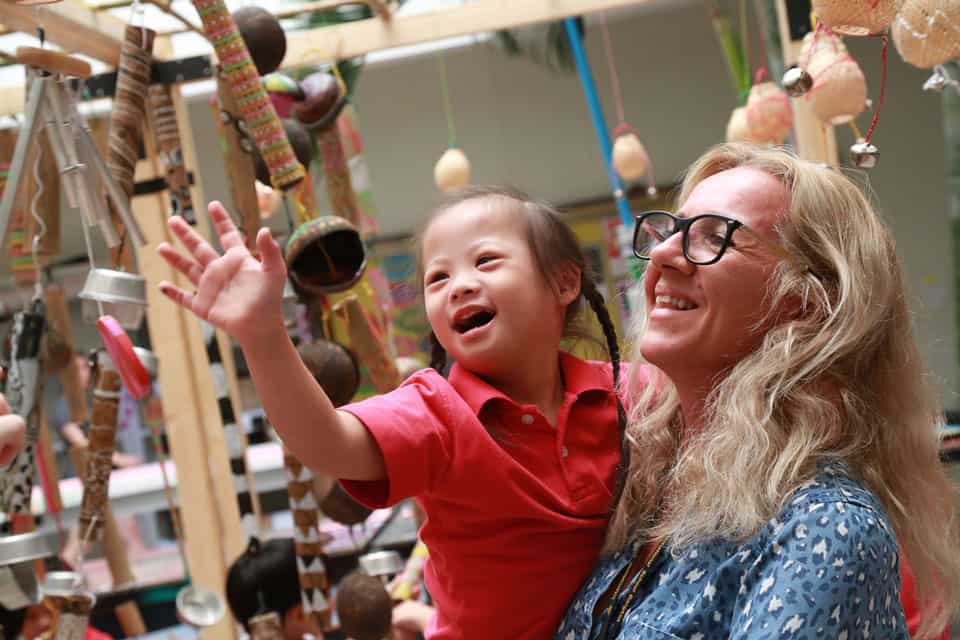 Elk jaar, bij ISB, vieren we Interculturele week. This is a week full of activities and assemblies that provide students with the platform to share and celebrate their home country or culture, as well as learn about those of others. This year, Elementary School art students also created a unique art project called, 'Cultures Connecting through the Arts', which was inspired by artistic styles from around the world.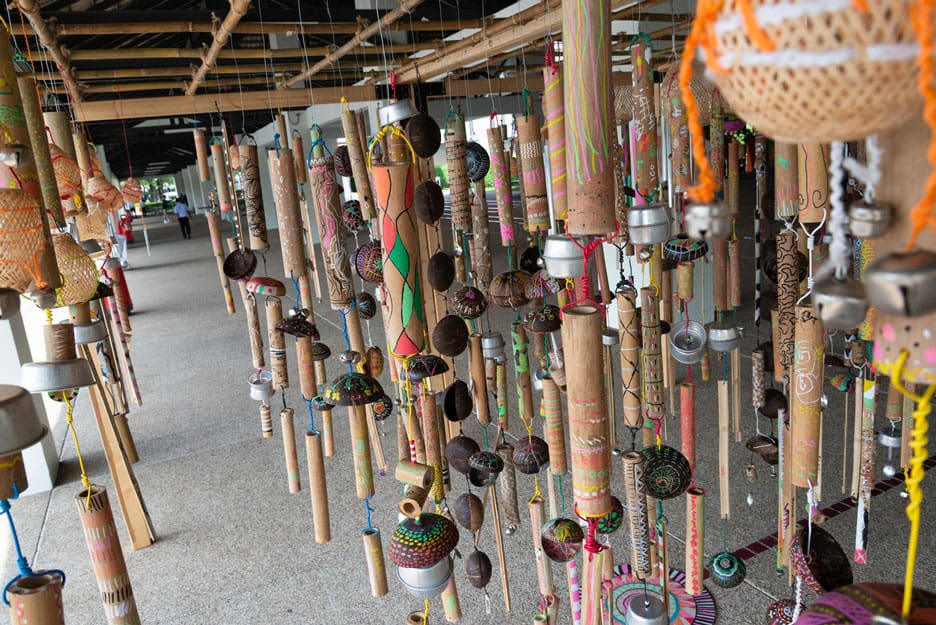 Het eindresultaat was een kinetisch geluidssculptuur. De leerlingen onderzochten interactieve kunstwerken, die gebruik maakten van verschillende voorwerpen om geluid te creëren en die in een reeks verschillende culturen werden gebruikt.
Inspireren tot creativiteit en leren
The installation was developed with the use of bamboo, coconuts, and rattan, which the students used to create individual art pieces. These were combined together to become creative sculptures. All these were brought together into one final art piece, the style of which was inspired by great artists, whose work draws on the use of lines, dots and circles.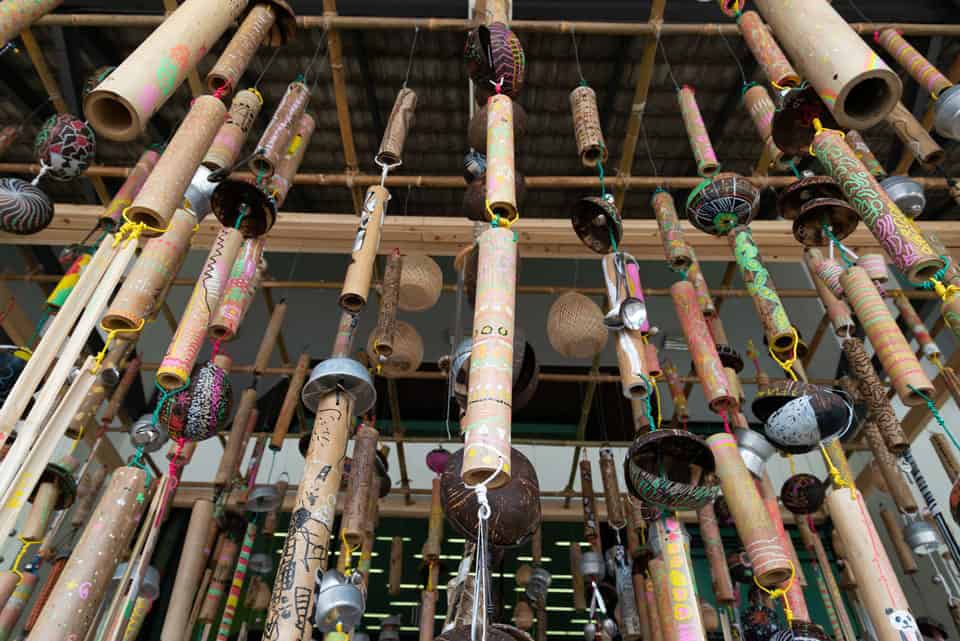 The end result was a community art piece, placed centrally on the ISB campus, which encourages our students, parents, teachers and visitors to participate and create a cacophony of sound while celebrating cultures, embracing differences, connecting to the art and others, and recognizing the work of our young artists.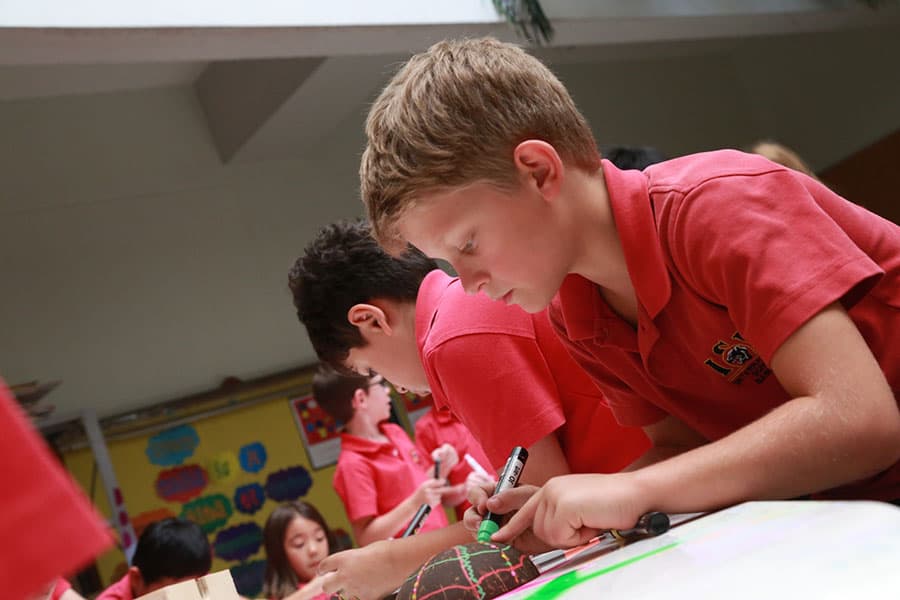 Art creates an avenue to communicate with one another through creative and personal expression. Art can speak through barriers created by different languages and identities. It allows for human connection and the intercultural sound sculpture created by the ISB students was a beautiful example of this.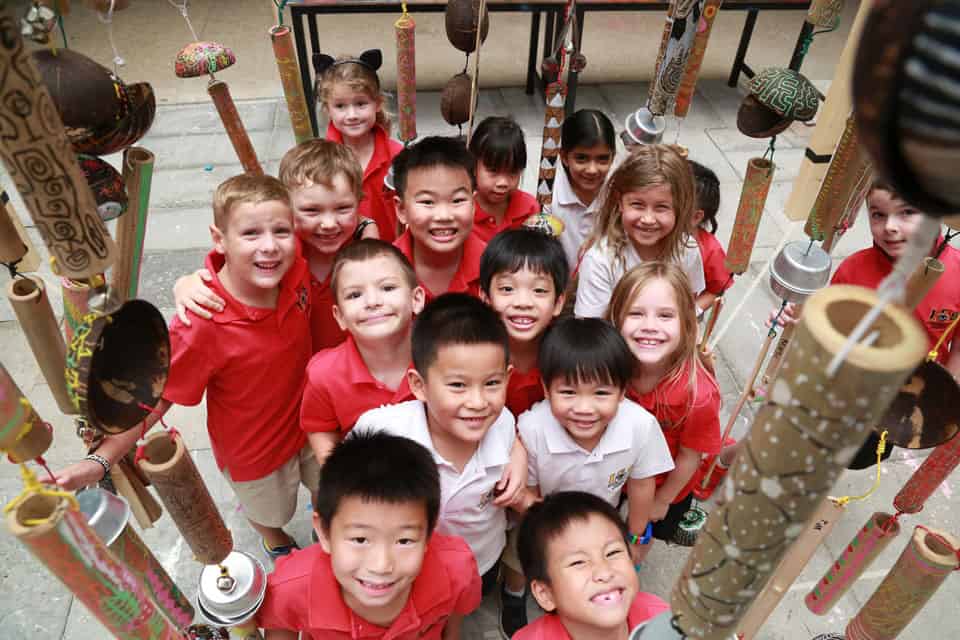 Voor meer informatie over ISB kunt u terecht op onze website www.isb.ac.th