One of the features that we consider important for the success of our School Project is consistency: achieving alignment around high expectations for our students and staff and then consistency of performance. According to McKinsey 7S framework in order to align an organisation to a new project or initiative we need the following 7S to work in harmony: strategy, structure, systems, style, staff, skills and shared values. The model does not produce all the answers, but can help us ask the right questions to identify what we can do to improve our school's effectiveness.
Als onderdeel van onze afstemmingsdoelstelling op St. Peter'sTijdens onze eerste Professional Development Day in januari hebben we een Agile-stijl van teammanagement geïntroduceerd bij ons onderwijsteam in de Foundation Years.
According to our School Project we strive to instil learning agility in our students with a focus on learning-over-knowing with specific core competencies as IB learners: balance, inquiry, risk-taking, principled etc. (this is our school's STRATEGY). Our Foundation Years Team is working to align STYLE and SYSTEMS to this STRATEGY. We want to place the agile mindset as our institutional ethos, so that our staff have a defining advantage in navigating the changes in education, brought by the 4th Industrial Revolution. We believe that the school world of the future will require teachers who can make sense and meaning of new and emerging needs, and solve problems not yet known.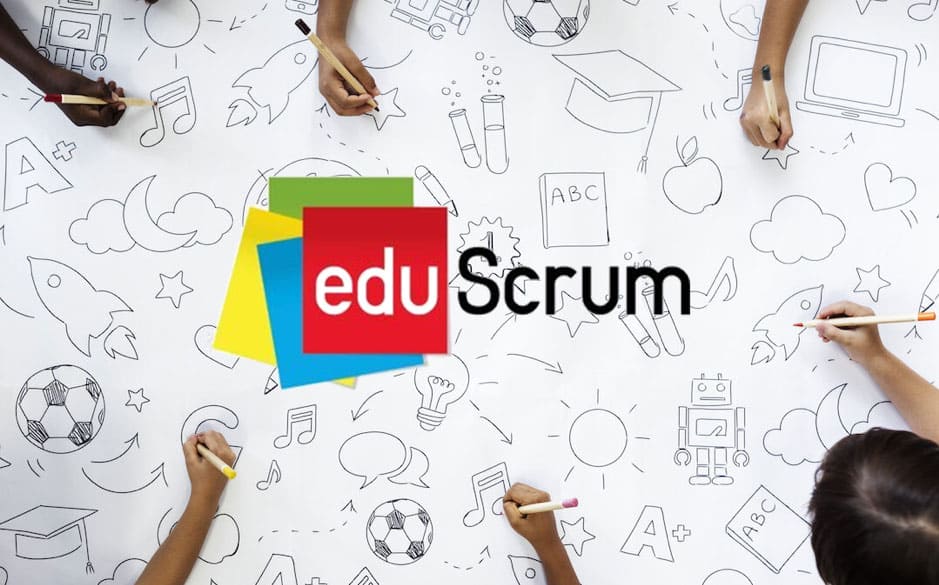 Het Foundation Years Team heeft gezamenlijk gebrainstormd en overeenstemming bereikt over "10 Eduscrum-principes voor een onderwijsteam" om ervoor te zorgen dat onze STIJL en SYSTEEM van werken in overeenstemming zijn met het Schoolproject. De Eduscrum-principes zijn geïnspireerd op het Agile Manifesto en de SCRUM-gids die door andere organisaties worden gebruikt en omvatten:
Vertrouwen + ondersteuning: Hoe diverser ons team, hoe beter onze ideeën zullen zijn, hoe beter ons werk zal zijn, en hoe meer we van elkaar zullen leren.
Samenwerken: Wij werken pro-actief samen. We willen de doorstroming in onze school optimaliseren en niet alleen lokaal onze manier van werken binnen ons team.
Face to face conversation
De klant tevreden stellen: Wij organiseren ons rond onze onderwijsdiensten: om onze leerlingen en hun families tevreden te stellen, richten wij ons op het produceren van aanbod, onderwijs en service die zij nodig hebben.
Continuous improvement: We realise that to remain competitive we need to constantly look for ways to improve our processes, the outcomes that we are delivering to our students, and our organisational structures.
Reflect + adjust: Every student, every family, every teacher and every team is unique. We face unique situations that evolve over time. The implication is that we must choose our way of working to reflect the context that we face and then evolve our way of working as the situation evolves.
Maak al het werk zichtbaar: Wij maken ons werk zichtbaar, zowel op individueel als op teamniveau. Ons team maakt hun workflow zichtbaar en heeft dus expliciete workflow tools, zodat iedereen weet waar ieder ander aan werkt. We streven ernaar om onze voorspelbaarheid te verbeteren, zodat ons team effectiever kan samenwerken en zichzelf kan organiseren.
Wij geloven dat het tot stand brengen van een afstemming tussen St. Peter's School strategie en de werkstijl en systemen van ons onderwijsteam zullen ons helpen bij het proces van schoolverandering.
---
Door Krystina Smolensky, Hoofd van de Stichting Jaren