Through the second week of September, Cairo American College had an incredibly interesting guest visit with NASA astronaut and international educator, Richard R. Arnold II (Ricky). The Maryland native began his professional life working in marine sciences and later on as a biology teacher in his home state, before moving on to international schools. Ricky taught in countries such as Morocco, Saudi Arabia, and Indonesia. Later on in 2004, he was selected as Mission Educator Specialist for NASA, where he completed his candidate training. Arnold worked on various technical assignments until he was assigned to the STS-119 spaceflight, where he accumulated 12 days, 19 hours and 29 minutes in space. The mission objective for the Space Shuttle Discovery was to deliver the final pair of power-generating solar array wings and a truss element for the International Space Station. While onboard station, he conducted 12 hours and 34 minutes of spacewalks. Arnold most recently served as Flight Engineer on the International Space Station for Expedition 55 and 56.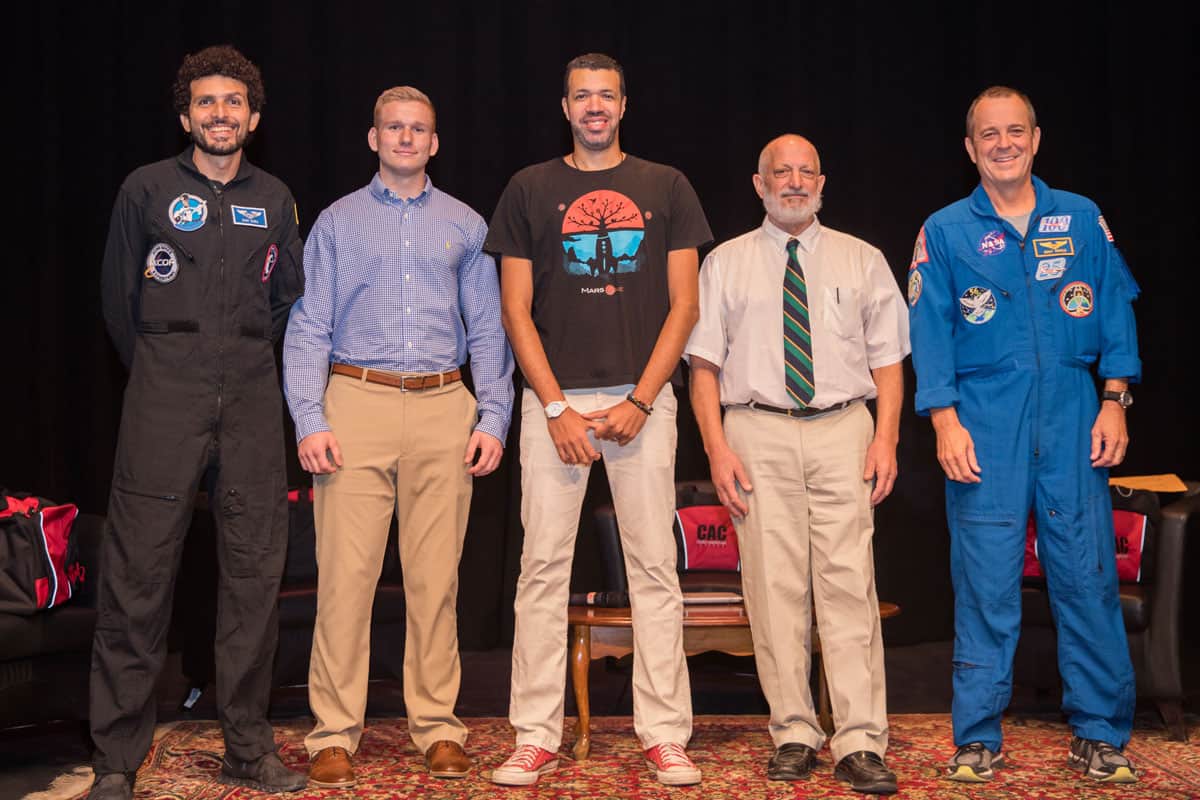 During his three-day visit to CAC, Arnold met with HS, MS and ES students talking with them about space exploration and about his personal and professional experience as an astronaut. Students were thrilled to meet him and had countless questions for him during the three assemblies. Needless to say, having been an international educator for years before embarking on his career as an astronaut, gave Ricky great insight and compassion when answering student's questions.
On his last day at CAC, Arnold took part in an open panel discussion with renowned Egyptian figures, Omar Samra and Mohammed Sallam, both of whom are partners in Make Space yours, a student-based competition for youth that aims to inspire and encourage young students to nourish their interest in space and to consider it a valid career option. The panel discussion was brilliantly moderated by another international educator, Jay Gramolini and also featured on the panel a CAC senior, Clayton Donhauser. Clayton has always had a great interest in space and was thrilled to have been chosen to represent CAC on the panel.
It was an eventful week for CAC faculty and students and everyone is thankful for this opportunity which provided our students and all panel attendees a very enlightening experience and will hopefully serve as an inspiration for all to pursue their dreams.