As an intellectual hub, it is part of the mission of Concordia International School Shanghai to facilitate interesting conversations between thoughtful people. On Monday, January 22, the school hosted a very special Concordia Presents event with author and activist Ishmael Beah. Beah, who has dedicated his life to speaking and advocating on behalf of those affected by war and violence, read from his book A Long Way Gone: Memoirs of a Boy Soldier と、シエラレオネでの子ども兵士としての体験を語りました。

イシュマエル・ベアは、ユニセフの「戦争の影響を受けた子どもたちのための最初の擁護者」であり、40カ国語以上で出版された彼の回顧録は、「タイム」誌で2007年のノンフィクション・ブックのトップ10に選ばれました。
Beah joined Concordia as part of the CISSMUN (Model United Nations) conference which was held concurrently with Concordia's first Global Issues Network conference, GINAsia 2018. The CISSMUN x GINAsia 2018 conference welcomed over 1,200 students and teachers from international schools around the world. The theme of this year's conference was A Place to Stand, and many of the committees, topics and keynote addresses focused on the role of young people as global changemakers.
World Renowned Folk Painter Joins Concordia as Artist in Residence.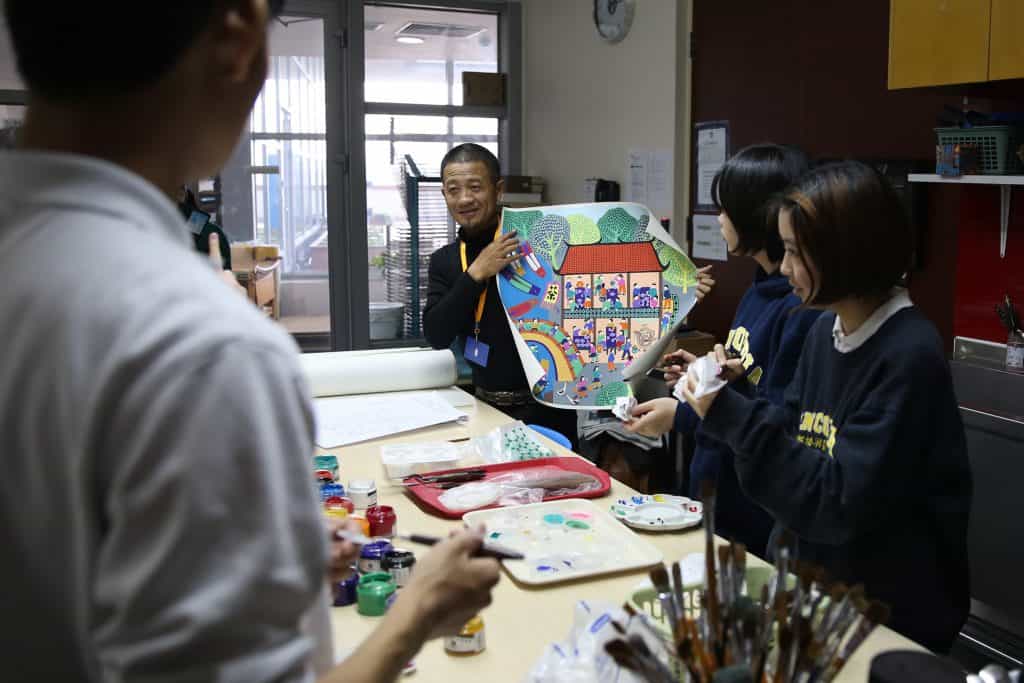 This past fall, Concordia was proud to have internationally renowned Chinese peasant painter Lu Yong Zhong as artist in residence. Lu worked directly with teachers and students in the classroom, sharing the history of Jinshan peasant paintings and demonstrating techniques used to create this important form of Chinese folk art. From Nov. 29 – Dec. 8, a number of Lu's original artworks were on display throughout the campus, and on December 5, Lu invited the community to an interactive art experience, where participants were able to create their very own Chinese peasant paintings.
Lu Yong Zhongは、上海芸術家協会のメンバーであり、上海の無形文化遺産保持者でもあります。呂永中は農民画の制作に専念し、中国、日本、インド、ヨーロッパなどで作品の個展を開催しています。彼の作品は国内外の美術館に広く収蔵されています。