The 2020-2021 school year continues to evolve at KIS. The blended learning model allows a rotation of grade levels on campus. Elementary student cohorts learn on campus for six days at a time while middle and high school students meet for four days on campus. After nearly two months of virtual learning, KIS was glad to bring about a third of the student population back on campus in late January. KIS is confident students and faculty can enjoy safe in person learning experiences, but what is the value of inviting students to return to campus sporadically for a few days at a time?
Schools around the world are navigating a new kind of best practice in education, one that emphasizes health in the traditional overlap of academic and personal growth of students. Nearly one year into teaching during a pandemic, health considerations reach beyond the initial virus containment. Schools must now factor the social emotional well-being of students and faculty, making decisions about connecting virtually or on campus that affect the whole community.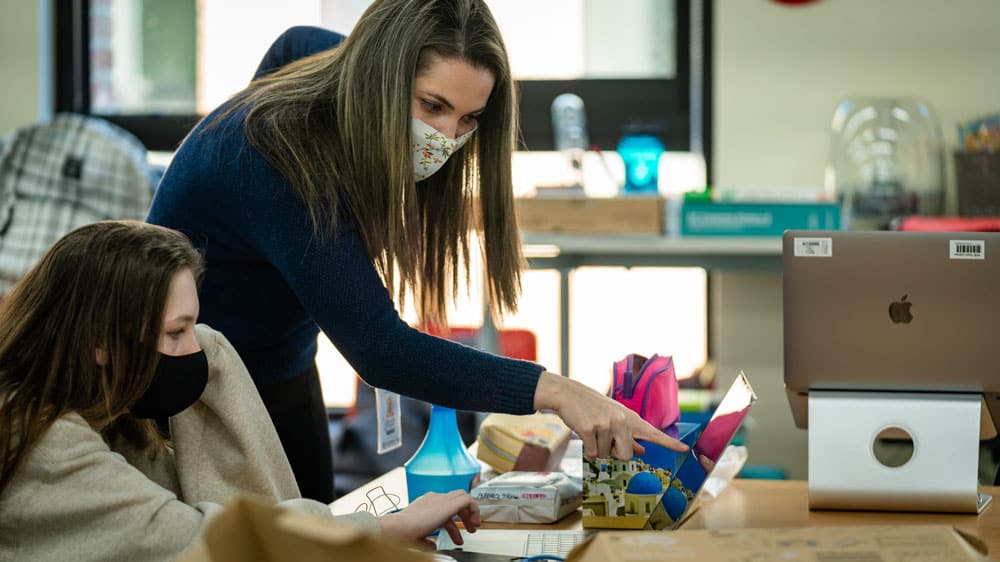 La cultura coreana dà molto valore all'istruzione e i genitori qui, come altrove, temono che l'apprendimento virtuale possa risultare in una perdita di apprendimento. Qui, come altrove, c'è un'impazienza per un ritorno all'apprendimento nel campus - o una scuola che assomigli alla scuola di una volta. Portare gli studenti nel campus per quattro o cinque giorni tra misure di allontanamento sociale più severe può sembrare un rischio potenziale, ma KIS ha la fortuna di lavorare a stretto contatto con il ministero dell'istruzione locale per valutare i rischi e garantire il rispetto di adeguati protocolli di salute e sicurezza. Anche il sostegno di docenti e genitori è essenziale.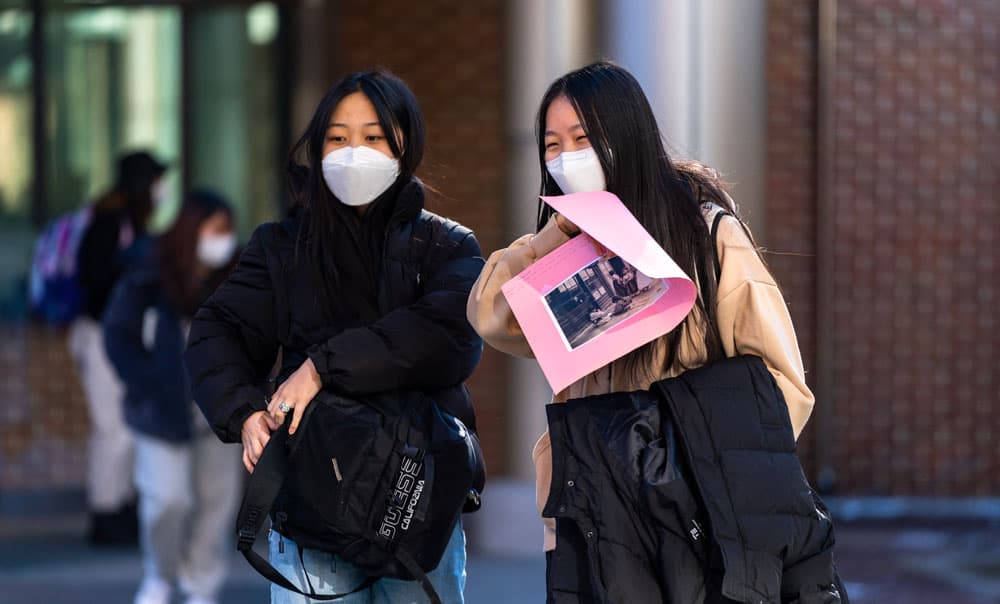 KIS counselors encourage families to talk with their kids about how to prepare for a shift from virtual to on campus learning. It is normal to feel anxious about an upcoming change but parents can help their kids think about the situation. Start conversations, ask questions. What are you nervous about? Listen. Talk through what a return to campus might look or feel like.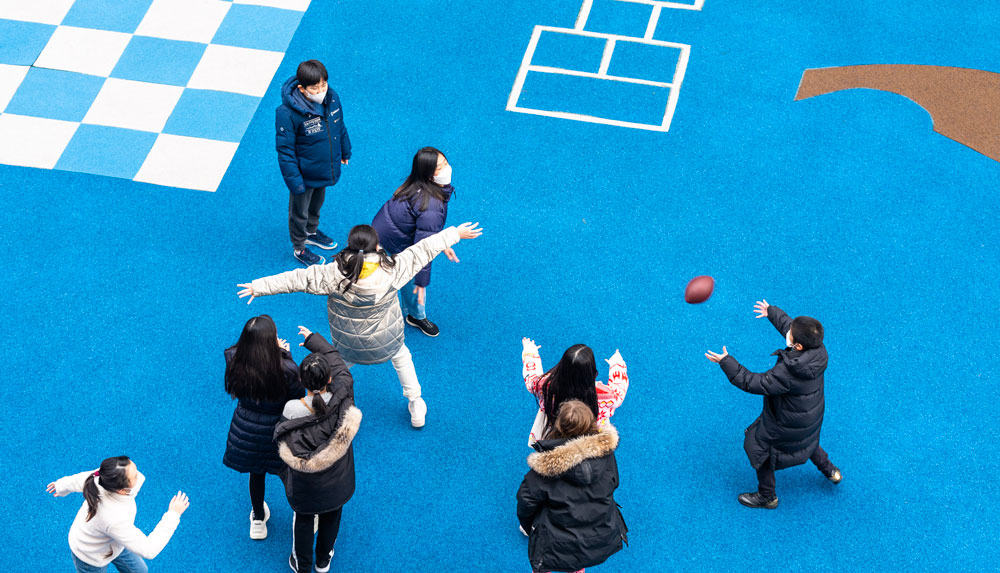 Being in the room is valuable for our students. Administrators are confident of the curricular integrity of KIS virtual classes but on campus learning allows classes to reconnect without internet lag or drops or hesitation. As children develop socially and emotionally, nearby cues from others are vital – a glance or shift in the seat or soft "um" attunes peers to one another. We are all glad for virtual learning, but miss the electricity of our in person classroom. Hybrid learning allows students to keep pace with curriculum and return to on campus for equally valuable social emotional learning.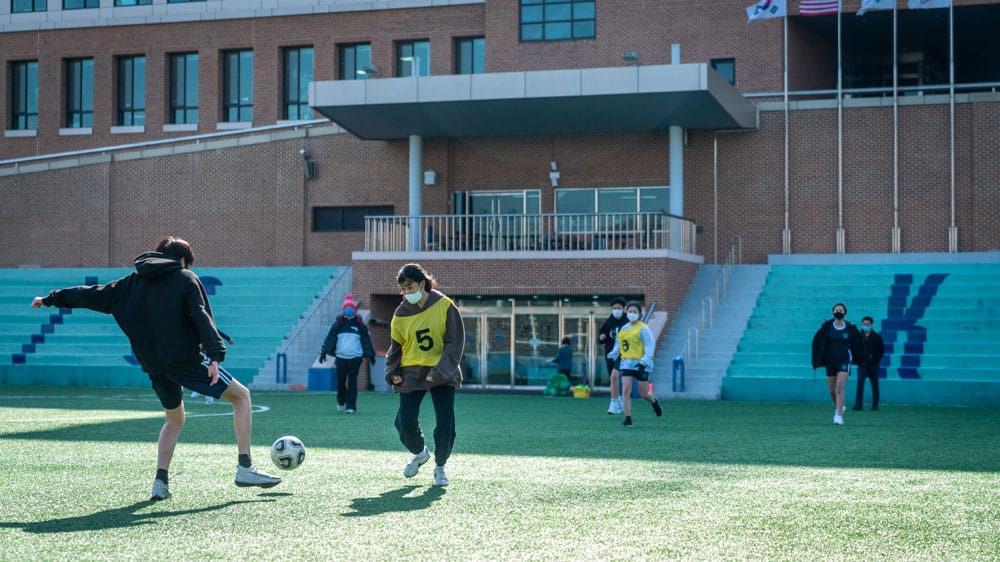 Una sfida di questa pandemia è che le scuole devono reinventare il modo di essere una scuola, riesaminando come insegnare, guidare e valutare gli studenti, sostenere i docenti e raggiungere le famiglie e la comunità in generale. Alcune delle cose che stiamo imparando in questo strano tempo di mezzo non saranno chiare per un altro anno o due, o più a lungo, dopo la riflessione. Fino ad allora, al KIS, lavoriamo con quello che sappiamo ora per fornire un'esperienza di apprendimento ibrido sicuro e costante per i nostri studenti.