Su Scuola superiore di Lakefield, we believe spending time in nature and getting outdoors every day, year-round, is so important that it is one of the primary tenets of our strategic plan. Earth Day is dedicated to celebrating this value and what a day we had! Culminating the end of Earth Week, our students celebrated Earth Day by spending time outdoors on a beautiful sunny spring day participating in environmentally-focussed intersession activities.
Earth Day Intersession
Our faculty and staff planned a full day of activities for our students to engage in to recognize and celebrate Earth Day.
The day began with an LCS Earth Day tradition—a sunrise paddle on Lake Katchewanooka. Bright and early on the morning of April 22, students and staff donned their spring weather gear as they marched down to the waterfront where they boarded their canoes and pushed off the marshy shore into the cool crisp waters of Lake Katchewanooka. The sunrise paddle is one of our most treasured Earth Day rituals as it allows our community to enjoy the serenity of an early morning paddle and make the mental space to appreciate the natural beauty that surrounds us.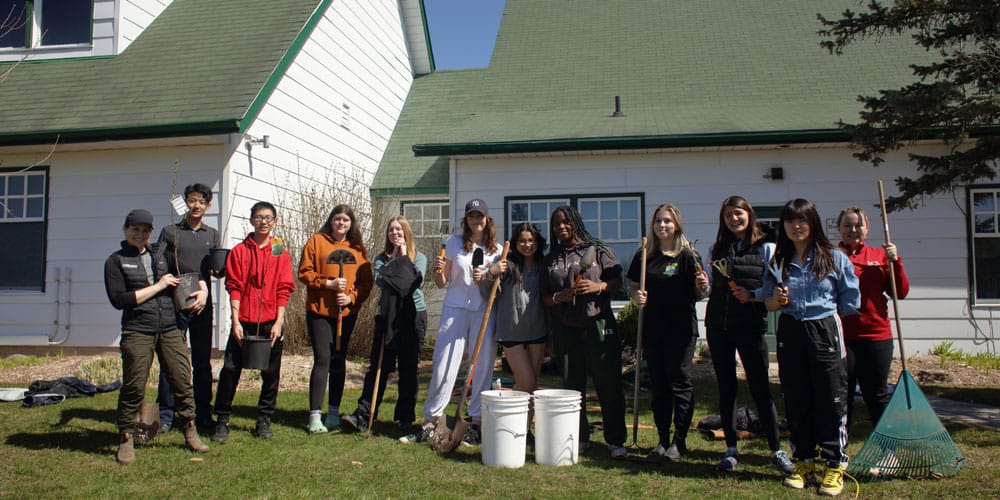 Throughout the day, students enjoyed participating in a range of activities organized by our faculty and staff. In a series of sessions, students rotated through activities including packaging seeds for our Seeds for Bees project, taking care of the beehives with Mr. Hart, yoga, cooking, frisbee golf, nature photography, scavenger hut, installing birdhouses, salt scrub-making, OE games, biking, wood stacking, fun run, garbage clean up in Lakefield, a walk at Northcote, canoeing and campfire treats, nature tea and journaling, and planting maple trees.
The maple trees our students planted were purchased using funds donated to LCS by Maple Leaves Forever in recognition of our LEAF Club's second-place finish in the 2021 Provincial Envirothon Challenge. Thanks to our students' passionate and diligent efforts to effect positive environmental changes, they planted eight trees on our campus, which will support the wildlife habitat and existing natural ecosystems on campus while also allowing us to one day yield even more maple sap from our annual syrup harvest!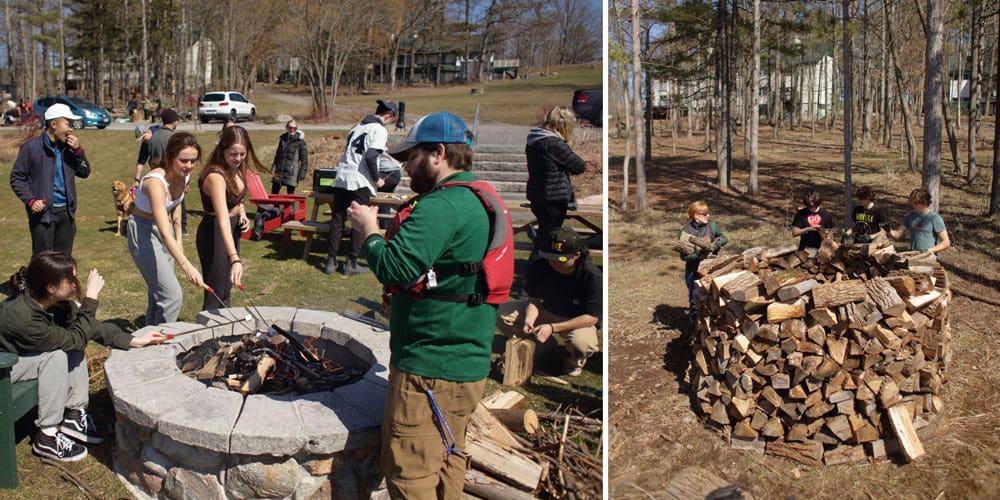 The day offered a plethora of fun, enriching activities anchored by conversations about how to create a healthier planet.
Students Taking Action for the Environment
Our students' passion for the environment always inspires us. This week, they went beyond just participating in the events offered to them; they organized events themselves. Students in our LEAF (Lakefield's Environmental Action Force) Club coordinated a "thrift shop" event designed to promote sustainability through reusing and swapping clothing. Students dropped off their gently used clothes in exchange for tickets, which could then be redeemed for their peers' items. This event was not only fun for students, but it also helped to keep clothing out of landfills, and students were able to purchase "new to them" items without contributing to the carbon emissions and pollution caused by clothing production.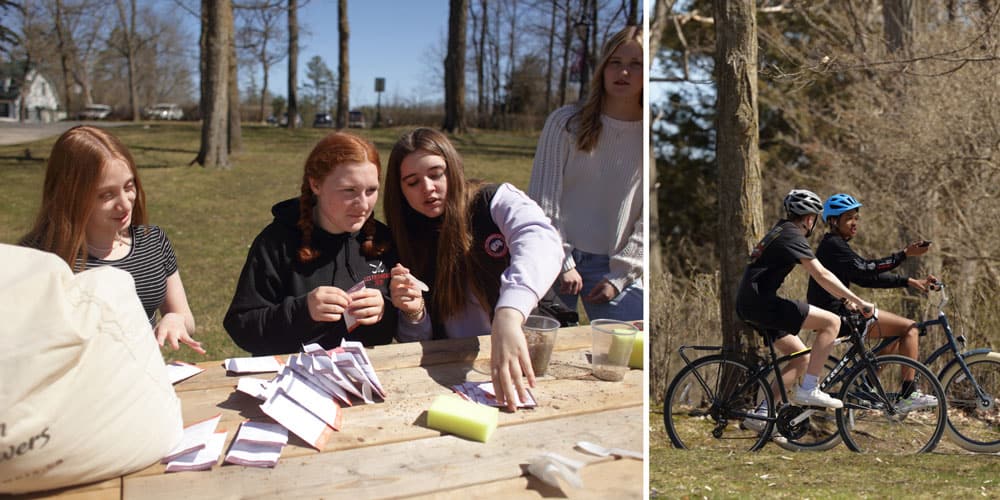 Another way our students made a meaningful impact is by participating in Friday's 'clean casuals'. At the start of the school year, students and staff purchased a Clean Casual Passport, the funds from which are donated to meaningful organizations throughout the year. The funds raised from Friday's Clean Casual wear supported LCS's initiative with Canada's Forest Trust to take bold action in the face of climate change by growing a "School Smart Forest".
We believe that teaching respect for the Earth and respect for people go hand-in-hand. On Earth Day—and year round—our students galvanized their efforts and showed their commitment to environmental responsibility.