Le site PYP L'exposition est un événement important dans la vie des élèves de la dernière année de l'école primaire.
It allows students to demonstrate the qualities of the learner profile developed throughout their school career. It also gives them the opportunity to conduct cross-curricular research on a topic that they define themselves at the beginning of the school year. Each student becomes responsible for their own learning: they are independent and conduct in-depth research with the support of the educational team and their parents.
En mai 2021, le MIE students presented their exhibition on the theme of the planet via videoconference to the school community. Despite the stress of the moment, they were able to express themselves on a subject that was close to their hearts: pollution and its consequences on the planet. They feel concerned by this subject; they were able to raise awareness through their research and propose solutions.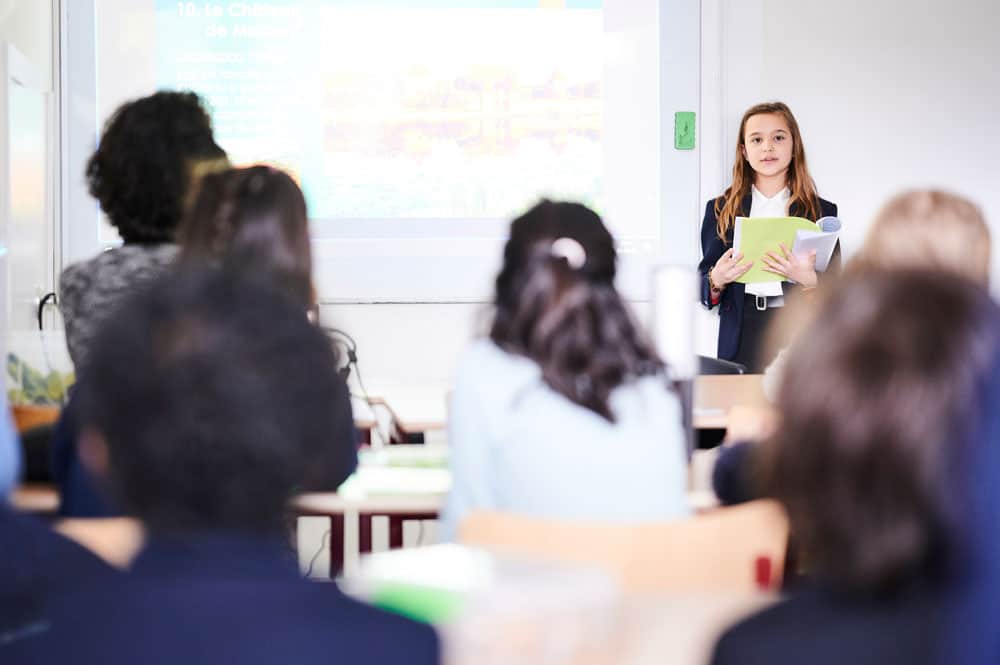 Les élèves ont utilisé des ordinateurs pour leur présentation. Cet outil leur a permis de rassembler des informations, d'organiser leurs recherches et, surtout, de monter leur exposition et de nous la présenter.
This exhibition allowed the students to celebrate the end of primary school and the transition to secondary school. We can only congratulate them for their real motivation, their research and finally, for their wonderful achievements.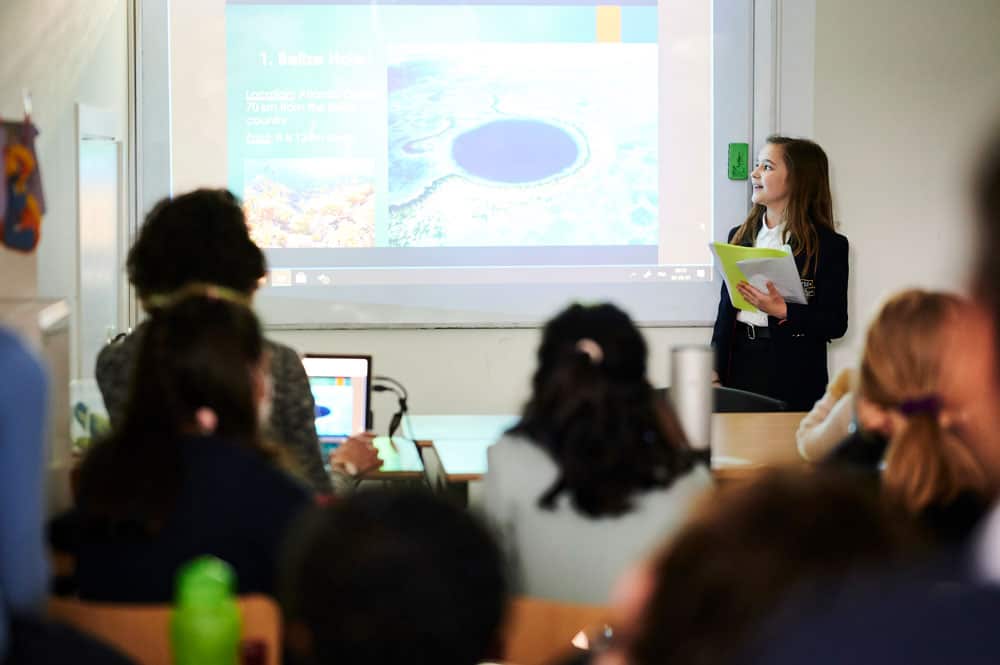 Réactions des élèves (5e année)
"J'ai dû surmonter mon stress",
"Je suis fier de moi"
"Mes amis m'ont soutenu et j'ai pu présenter mon exposition".
"Mon public m'a écouté"
"Je suis trop heureux de mon travail"
"J'ai beaucoup appris pendant mes recherches"
Commentaires de l'auditoire (grade 4)
"C'est intéressant car on peut apprendre beaucoup de choses".
"They did a lot of research. So I congratulate them because it was hard"
"Je veux le faire"
"Ils ont travaillé dur"
"J'ai appris beaucoup de choses"
"Vous apprenez à être créatif et à utiliser l'ordinateur".
Future 5th graders are already thinking about the theme they will present in 2022. Some have already started to gather information. We can only encourage them to continue in this direction. Their enthusiasm and motivation will allow them to become the actors of their learning within the Programme de l'IB.